RXO
Southern Regiment
405th Regiment Officer
I'm probably a horrible squad leader because I just realized that it's been almost a month since Fire Team Poseidon participated in Barnes and Noble's Get Pop-culture Event.
The long and short of it was a small special event put on by Barnes and Noble across the nation, I think, promoting everything Pop Culture and geeky. We made the trip to Spanish Fort, Alabama, and our fire team took it as an opportunity to really start promoting the 405th in the area. We were also there to help promote some of the local cons; in particular Questcon, which will have the ODST Drop Pod this year.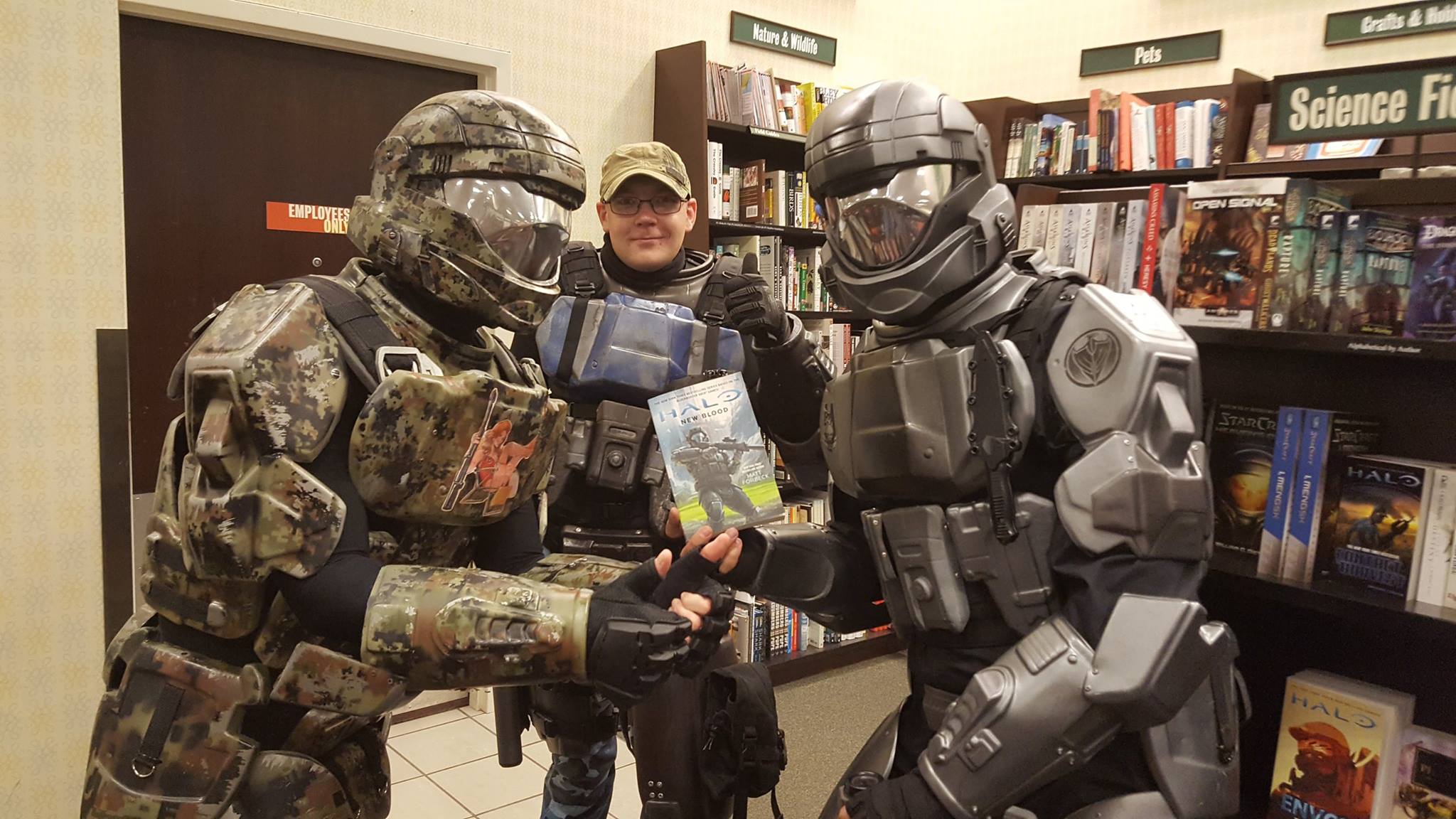 In the build up to the even we managed to get ourselves a Cortana. She was so excited and had a great time that she'll be returning with us for Questcon.
The event was a low key event with us posing for a lot of pictures and talking about armor construction. The store went above and beyond by providing an area in the employee break room to allow us to suit up. They also did provide an area for us to have mini panels if we ever had an audience.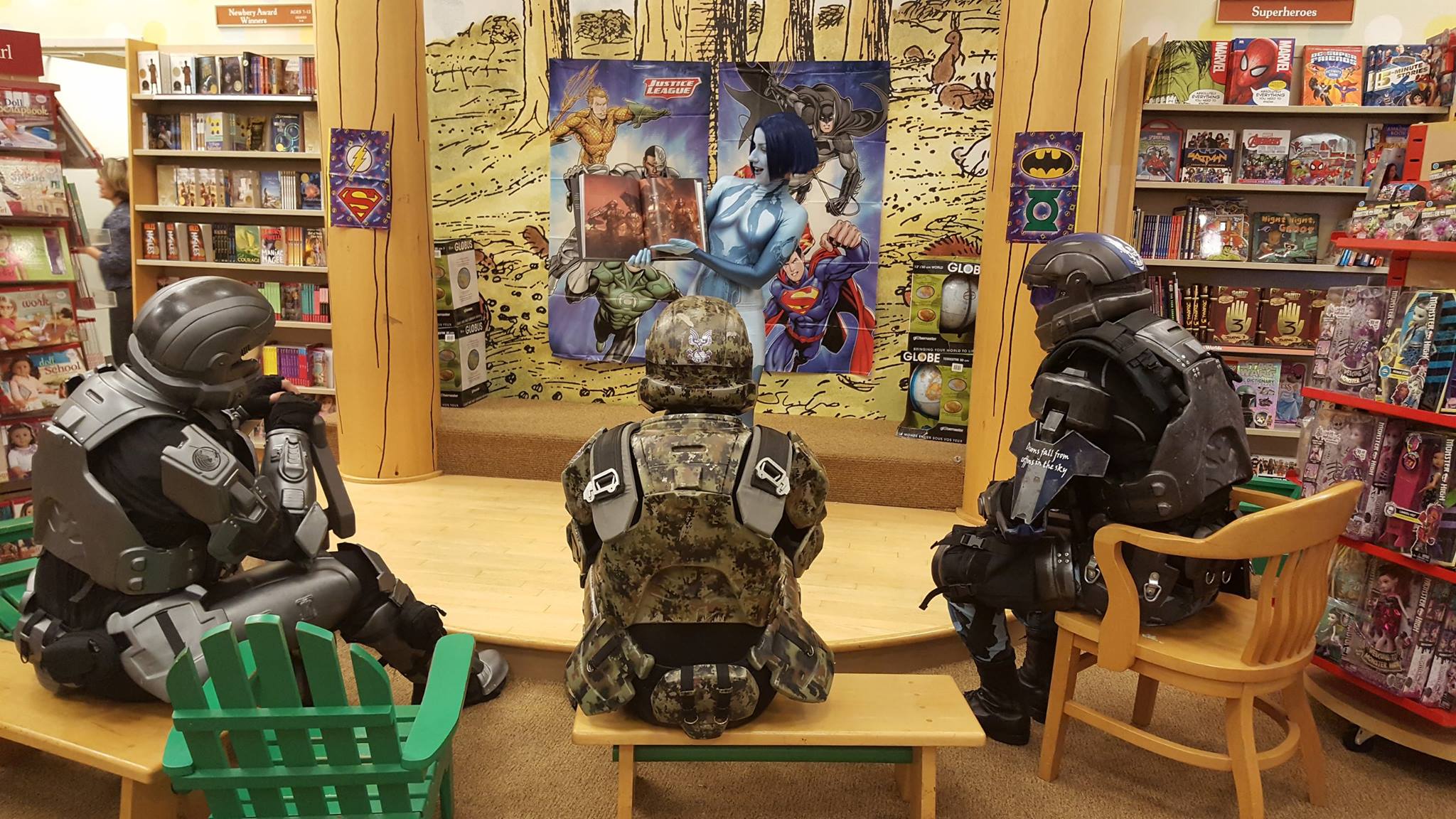 All in all, I think things went well. With our picture, "Story Time with Cortana" being the high light of the day. I think it even got posted to the Spanish Fort Barnes and Noble's page.
We'll brief you on the next event troopers so stay frosty.