As many of you know, people here are here to make armors, I'm no exception, allow me to show you my current progress in the form of pictures of my work.
This was created in Solidworks, and represents the chest piece's back armor, at the lower half. They're cooling fins for the MJOLNIR's reactor and will look better when I have the rest of the back armor finished.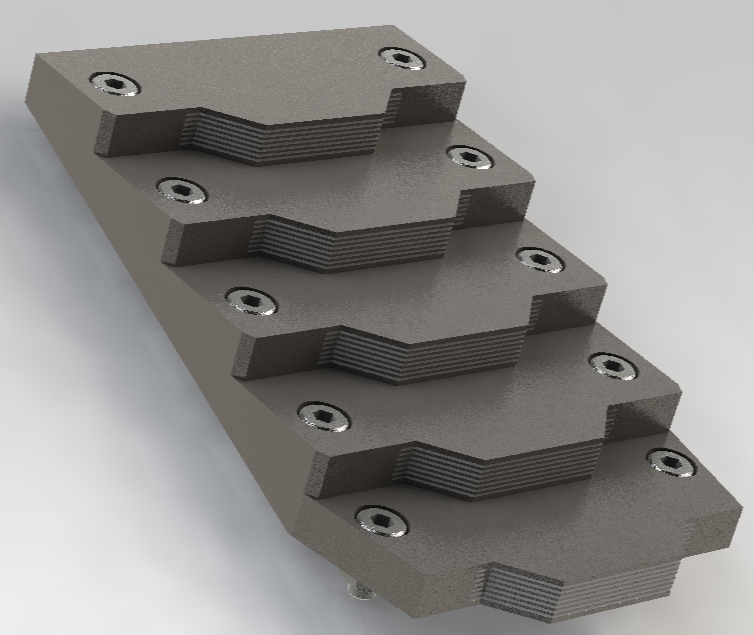 I plan on making this piece out of
Alumide
and the rest of my design out of the WSF nylon material that Shapeways provides. The bolts visible in this image are M4 sockethead bolts, available from hardware stores.
My goal will be to sell parts and whole armors both through 405th and through Shapeways and other similar sites for those of us in the community... This part will be available as soon as I've verified it's structural integrity through first hand account. Final shape may vary as the image posted here is just a prototype. When done, there'll be pictures and links to where you can get yours in this thread or a similar thread in a more appropriate forum which'll get linked to from this thread.