Member
Southwest Regiment
Hey y'all I've been trying for months to get this recipe documented for my own records but also to share and I've finally got it! This is my mom's recipe for enchiladas and honestly one of my favorites.
Mom's Enchiladas Recipe
Makes 10-14 enchiladas depending on thickness, <3 = to your hearts desire with some caution.
Note: use caution on how much chicken bullion you are adding to the meat and the sauce as this can end up over salted once both are combined.
6-8 Tomatoes
1 tube Ground turkey meat
1-2 bags 8oz. Shredded cheese
Red corn tortillas
<3 Chicken bullion
<3 Parsley
Spoon full of flour
pinch of cumin
Olive oil
Rectangle baking pan
Boil tomatoes whole until soft, set aside to cool a bit.
Add olive oil to pan and cook ground turkey with chicken bullion and parsley in a until brown. Set aside once finished.

Add the boiled tomatoes, water, chicken bullion, (optional: and cumin) to blender. Blend until smooth, the mix should not be overly watery. Note: Add tomatoes to blender first, then add water up to 1/2 cup - 1 cup for best results.
Add oil and flour to sauce pan and cook before adding blended mix to a sauce pan and bring to a boil then simmer to desired consistency. Longer simmering = thicker sauce. Then set aside.

VERY IMPORTANT STEP READ THOROUGHLY! Pour enough olive oil into a pan on medium high heat to slightly cover the tortilla and place corn tortilla in for about 5 seconds on each side. Tortillas should go from pale red to bright red. Then off stack them separately onto a wide plate. DO NOT STACK DIRECTLY ON TOP OF EACH OTHER THEY WILL STICK! Do not pat dry the excess oil off the tortillas. If left in the pan for too long tortillas will harden, they need to be flexible to roll. Repeat step for all tortillas.


Pre heat oven to 350. Mix ground turkey with about 1/2 to 1 cup shredded cheese.
Let tortillas cool down a bit before handling, place tortilla in the corner of a rectangle pan, add turkey and cheese mix in the middle and carefully roll. Repeat with the rest of the tortillas

Put into oven for 7-10 minutes and monitor.
Serve with a side or alone.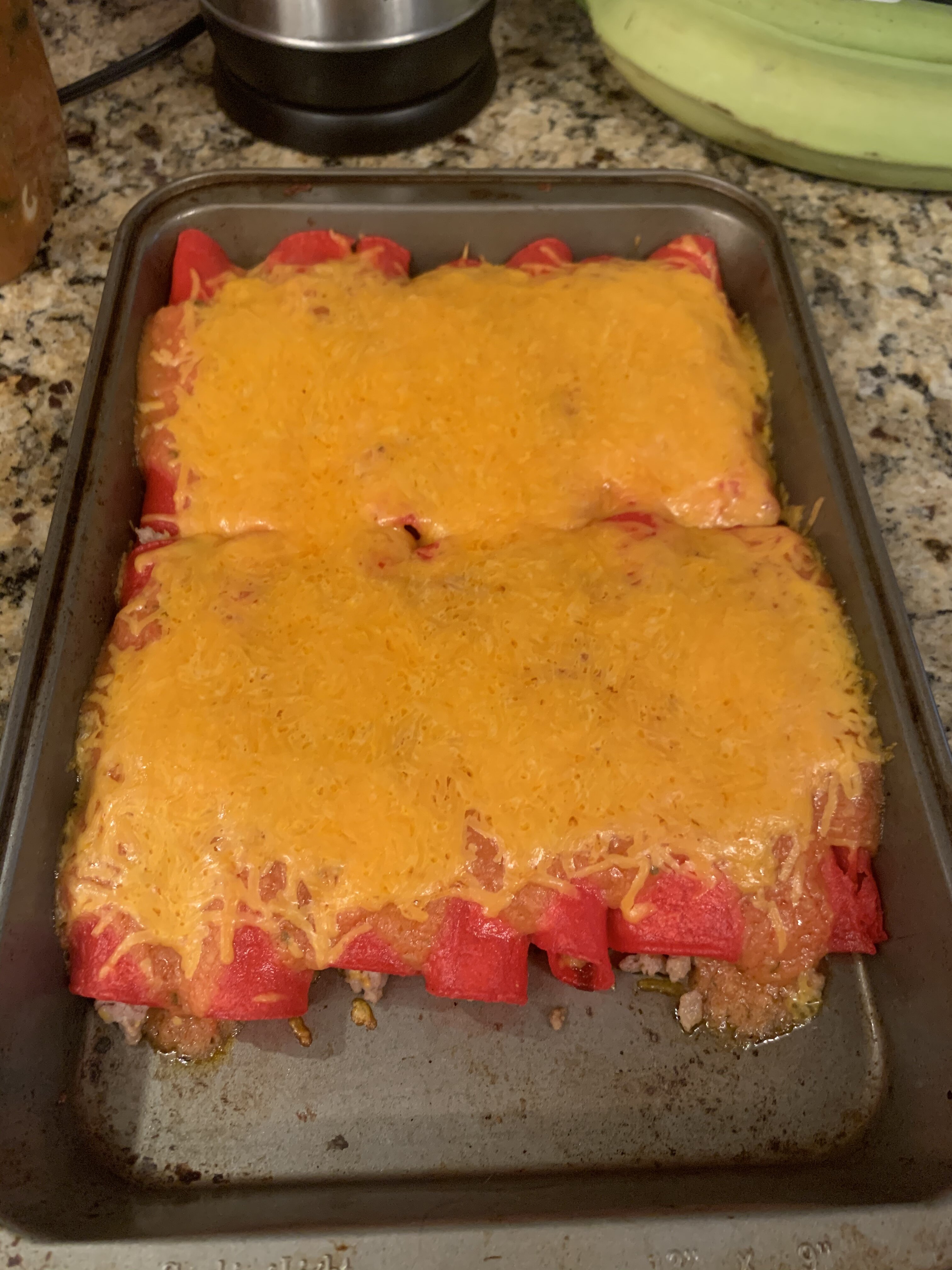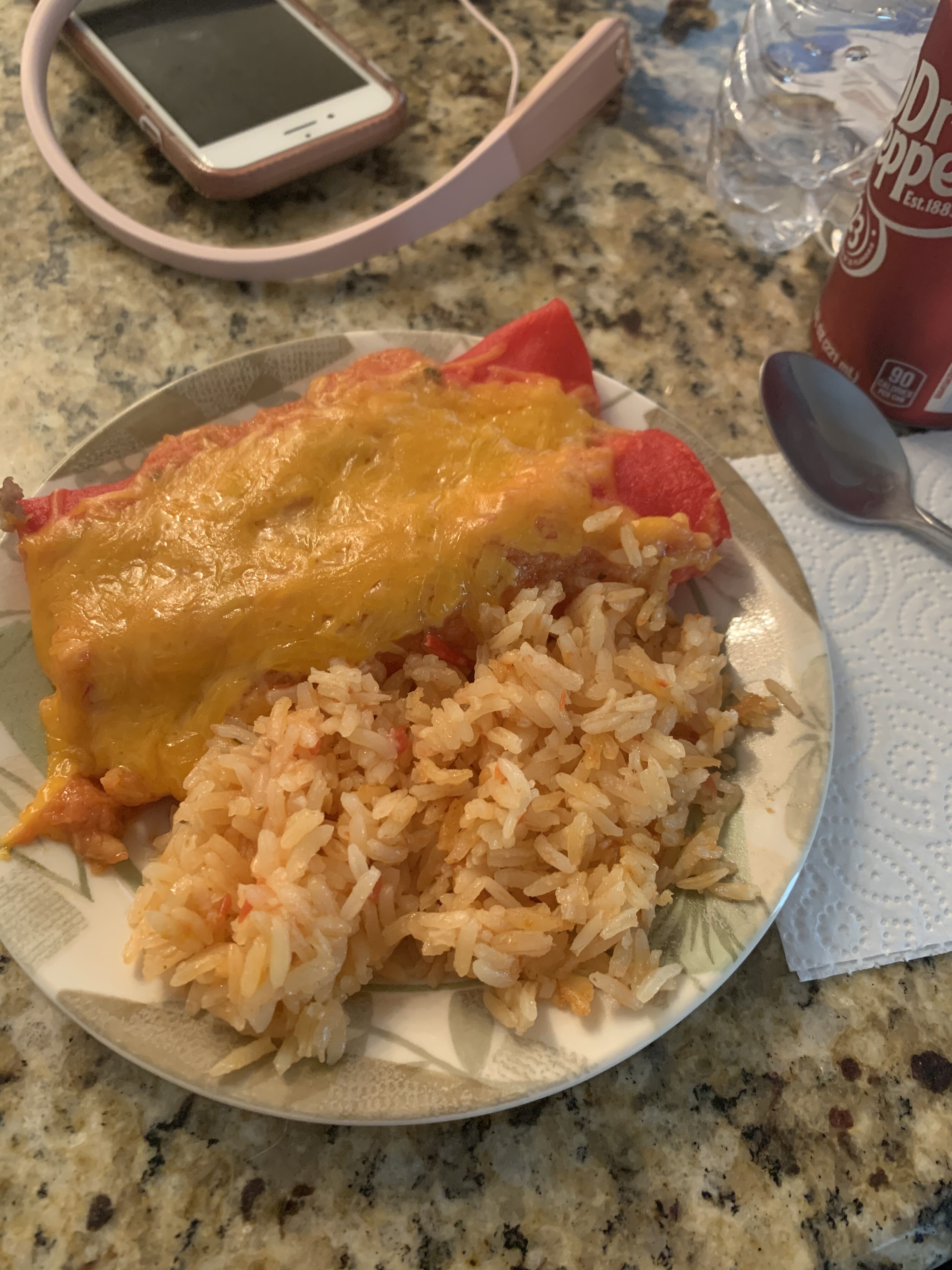 Last edited: