If you're planning to build cardboard armor (or in this case a helmet) try to build on something that's already in the semi shape of what you want it to look like.
before i found these forums about a week ago i was already beginning to make my armor out of cardboard.
for the helmet i ended up removing the front goggles off my paintball mask and built my cardboard helmet out of that.
and considering i didnt really know how exactly to make the helmet look, i think it came out pretty well.
I had gotten all the way around and was working on building the front part when i found the forums and decided to go with pepakura and fiberglass instead.
here's a pic with the cardboard one compared with the pepakura helmet i'm making now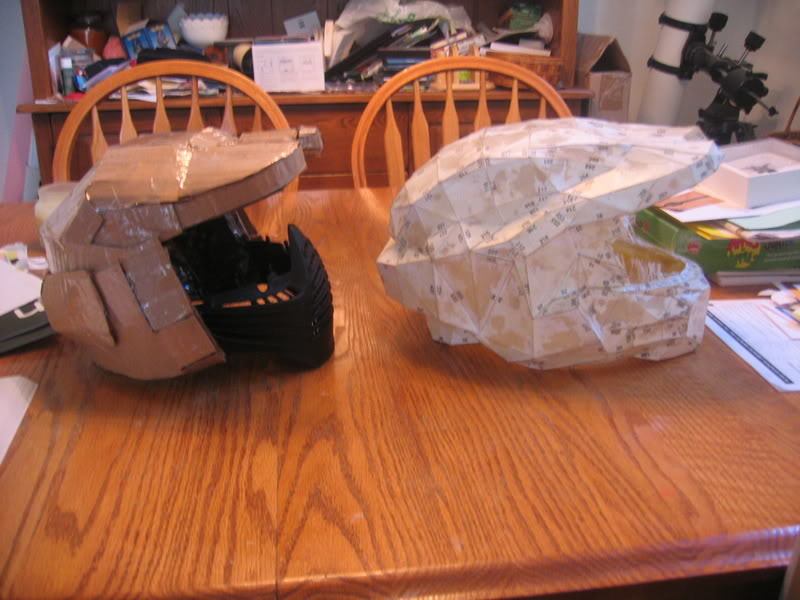 its not exact but the paintball mask allowed me to have a relatively good idea on how to make the helmet fit my head
so look around and try and find pieces that you can build on.
like find an old backpack you dont need where you can cut out the pack part, leaving the padded back part and the straps to build on.
and for those building their suits for halloween like me, good luck!
swatdojo