EDIT: This was originally a thread asking for help about fixing a animated clone helmet. That one was refunded and I bought one from a different seller. I have now converted this thread into a semi-build thread for my Commander Fox Phase II animated helmet. Actual build begins at post #15
Ok, so I recently bought an animated Clone Trooper Helmet from Etsy... and I am not sure what to do with it. Now I am not saying that from inexperience as I already did an ODST helmet that came out fine.
The steps would have been the same between the two. raw-cast from Etsy, finish surface, paint. But the issues start even before I actually work on it. This helmet requires way more fixing than the ODST did. To start, it was stated as being made from PETG, the same stuff as the ODST. It is not, heck its not even cast, its a 3d print! They describe the helmet as smooth yet I can feel and see the build lines. I worked on the ODST helmet, I know what PETG should look and feel like.
Compared to the ODST, the quality is just kinda poor. I think it is salvagable, but I don't know if it is worth it. Some small pieces are missing and the back (used to get your head in) is kinda warped and doesn't line up super well. I mainly bought this one because it was the animated one and I wanted the commander visor with it. It was only $120 which includes shipping so it isn't really a big lose monetarily.
Here are some pictures of it:
Next to ODST for size difference, bigger than I thought.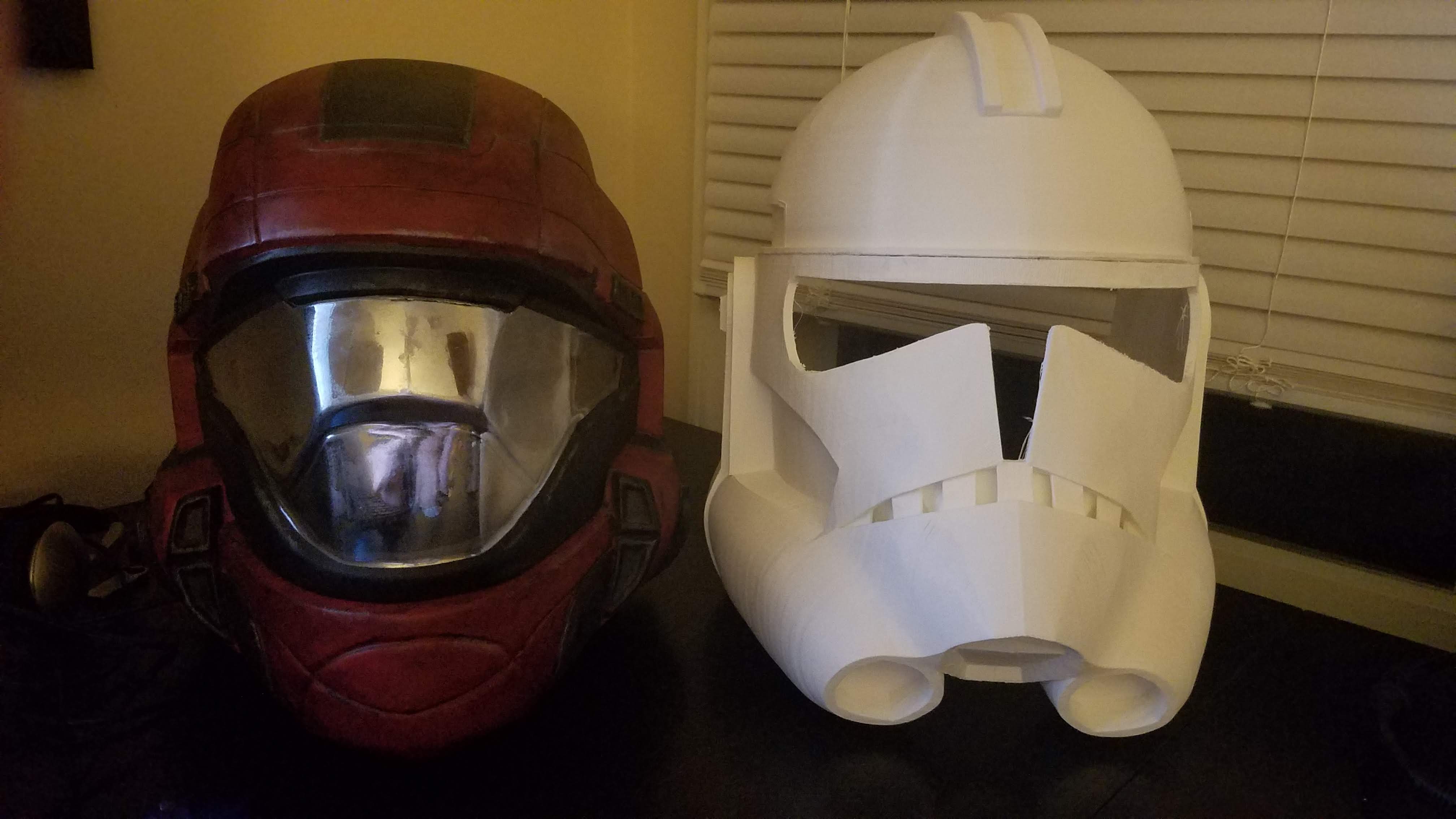 Warped back of helmet. I am not sure how to fix this since this part is meant to detach. Also the strip that seems to be bondo'ed on wasn't in the listing pictures.
Up close on the "super smooth" surface that is very clearly 3d printed.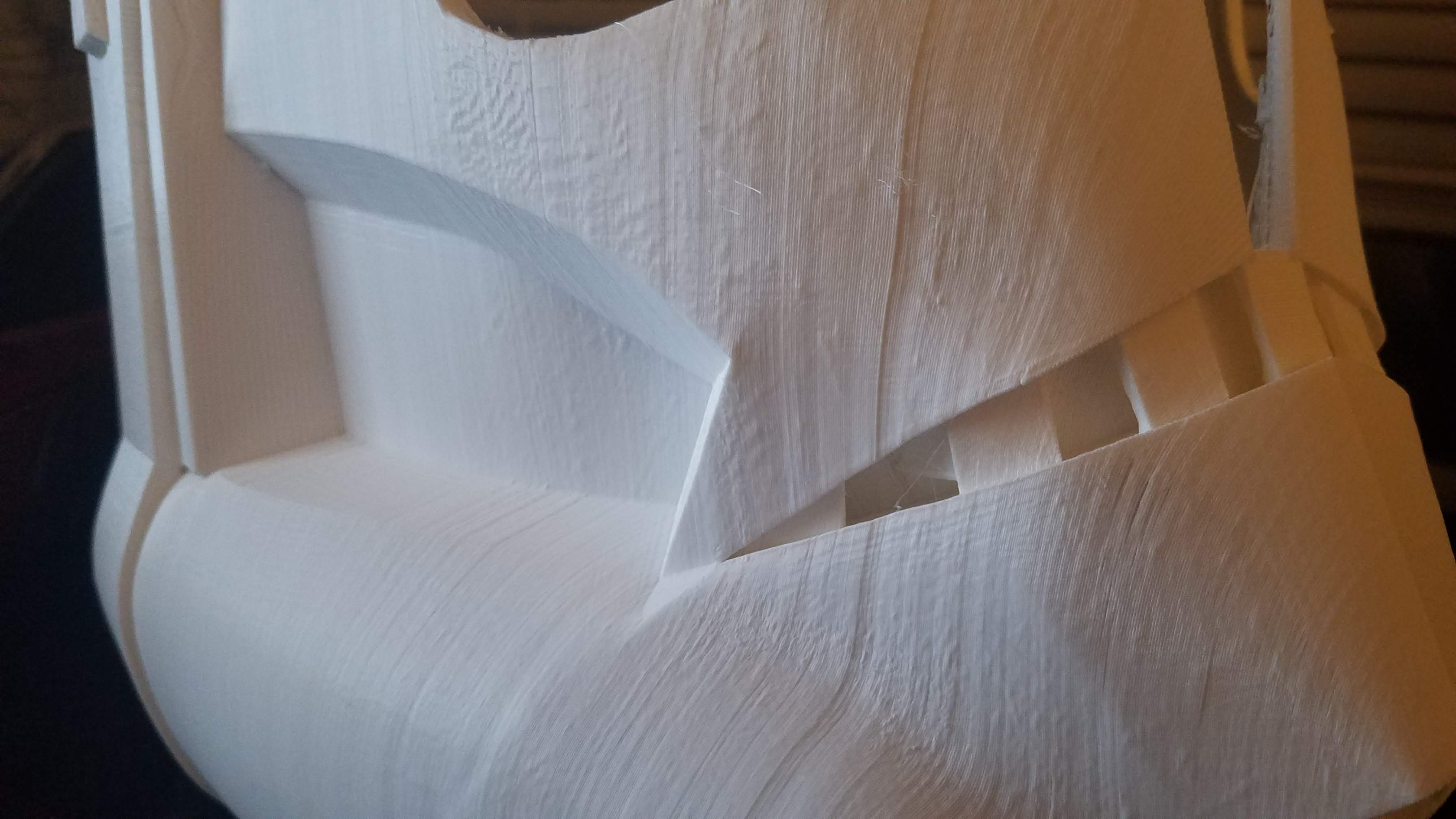 The other worry I have is again due to the size of it. My ODST helmet already makes me kinda look like a bobble head, and while I get it goes with armor, this thing is still a bit bigger than the ODST.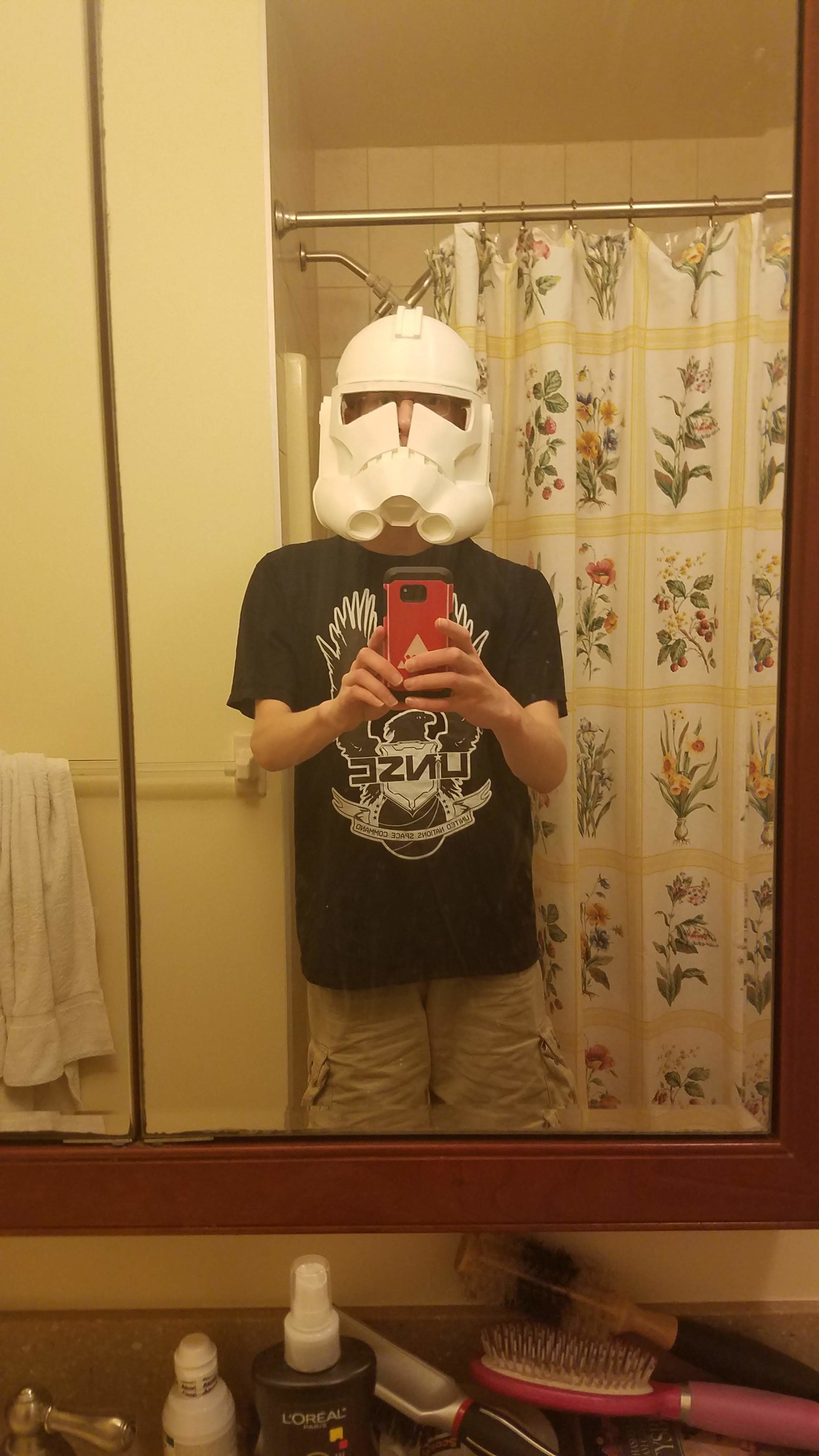 It's not horrible, but it looks pretty massive on the skinny and sickly looking child I am. It takes up far more space than the ODST does which just makes it look really big. Not sure I what I am going to do yet. May talk to the seller and see what can be done. All I can say is that after waiting 2 months for this thing to arrive from Poland, I am kinda disappointed after how great the ODST helmet was...
Last edited: