True Swords famous for making swords from movies, animes, cartoons, and video games has released a new sword from Halo3, the Energy Sword!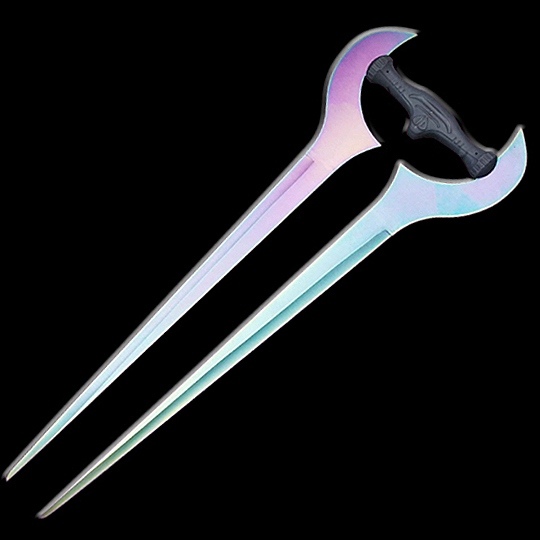 27 in. overall, 19.25 in. blades, 7 in. handle. Includes black wall plaque.
This special treatment, sometimes called "spectrum treatment", causes the colors to shift at different angles and lighting. This effect is similar to the blade effect seen in the video game series. The blades will appear to be different colors depending on the amount of light and reflected colors they are around.
VIA:
True Swords
Last edited by a moderator: