Hey guys, as some of you may know I work part time designing artwork for the linux distribution Linux Mint. We're working steadily on the next release and the artists are in deep competition in having their artwork featured for the next release. I was hoping to get some feedback on my wallpaper before I turn it in.
Requirements: Must contain the name and logo of the distro (unfortunately)
Follow the specificed color pallette (check)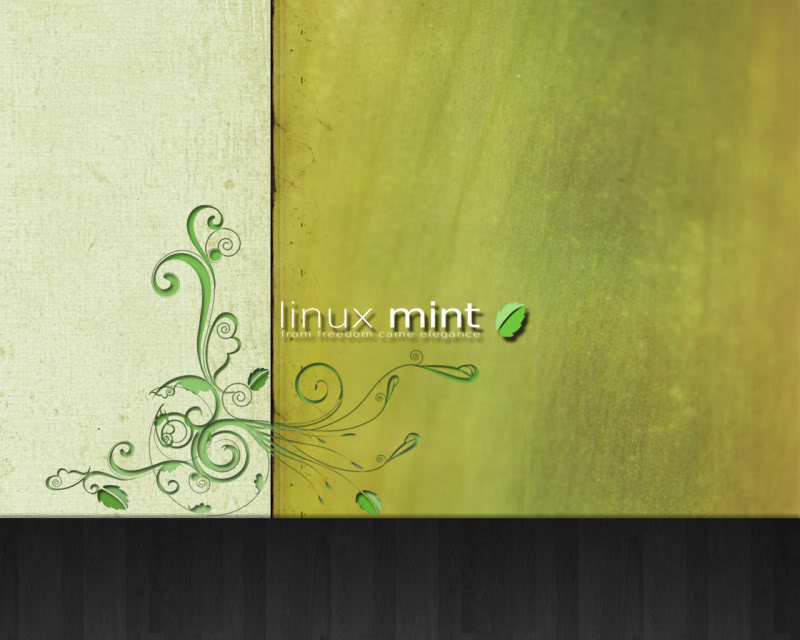 I tried to stay with a theme following the name, a nice earthy tone. I hate having to put the distro's name on it, but I atleast tried to incorporate the design around it.
So, would you enjoy this as a default wallpaper when you first turn on your new computer?
Cheers,
Kensai