Hi guys,
Between now and new year, I will launch a couple of new models created by various people for all of the community to use, adapt and share to their own desires.
Due to time restraints, non of these models will be fully tested, but if problems pop up, let us know and we'll rectify what is wrong.
First up in these end-of-year festivity launces :
Trevors'
interpretation of the MA5D. And it is one of the very best I've ever seen.
I did some small rework on the mechancial parts of this totally awesome work Trevor did which should help in making it a stronger, more versatile prop.
This model features :
1) removable mag
2) removable Tac light, replacable by a real one, with a channel provided to add a switch in the trigger area allowing remote on/off. Magnetic light lock prepared
3) removable, steel rod enforced barrel, magnetic lock
4) extendable stock
5) removable dust cover, allowing magnetic mounting of various scopes and sights
Please be advised, the model is still going through the initial print test phase so technical changes are still very much possible, but as-is, it is already fully usable.
I replaced the earlier use of the peg/hole system by 2 4mm shafts that run along the length of the gun, allowing to insert 2 steel rods in the prop which not only makes assembly/fitting easier, it also helps strengthen the prop.
As standard, I will try to incoperate removable barrels on all models as in Con-life, these barrels are the most vulnerable part of a prop, and being able to remove them doesn't only make transport and storrage easier, it also makes it far more interesting to replace when disaster would strike.
Printfiles here :
https://1drv.ms/u/s!AthGBSmTyQOPgRHuFHuSbKvikV0V
Tomorrow : M20 high detail.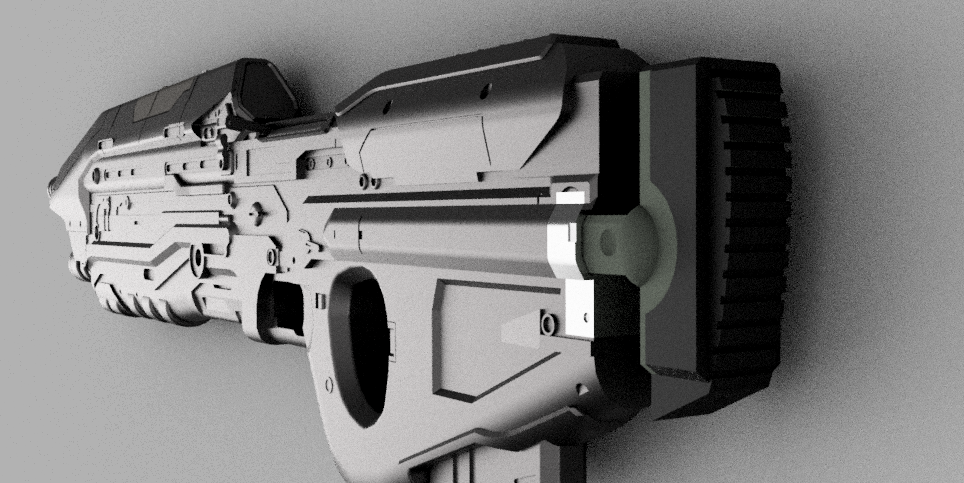 Last edited by a moderator: