So I've never done anything like this ever before, but reading through all the amazing things people have created I got inspired to try.
I met Aaron K at RTX (and a few other times) and he said he'd make a set of armor for me, so love long time for him. I wanted to help and figured an under-suit might be an easy place to start.
So I went to Michaels and bought $1 craft visors, black textured spray paint, and fabric glue.
I painted them (apparently I got too close, stupid drippy paint) then stacked them together.
Then I just slid them under a pair of black leggings. It's really subtle and I don't think the camera picked it up well, but I do like how it just kind of spruced up boring black leggings. I was thinking maybe I could define it edges a bit better with just a tiny bit of silver on the edges or something. IRL, I'd secure them to the fabric with the glue, or velcro, or both.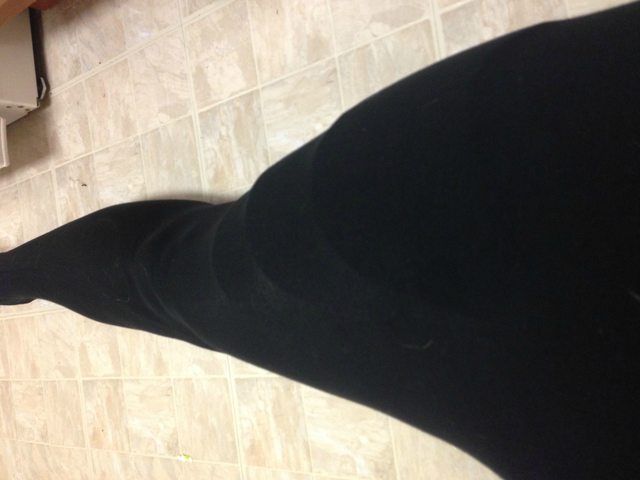 Overall it was super easy, required no sewing or anything technical. I'll be going back to the craft store to grab more of those little visors, especially since they're the perfect shape and required almost 0 cutting. Next up I guess I'll make another set for the other leg and then maybe tackle a similar thing for arms and stomach. Thanks for reading!