Hey everyone! So this is my first build, and really it's just a practise for my eventual goal of building a full suit based on my Halo 5 MP Spartan. I wanted to start relatively simple, so I decided to build the CE Mjolnr MKV helmet (old game = fewer polygons right?!)
It turned out to be fairly reasonable, took about four days in total, and it's surprisingly strong considering it's just made of paper! There were a couple of parts that were annoying, namely the back where it has 'cliffhanger' edges, and attaching the visor just did not want to happen lol...
FYI I used the unfold from the Armory
here
if anyone else wants the files. I didn't adjust anything other than moving a couple things round on the 2D side to use fewer pages.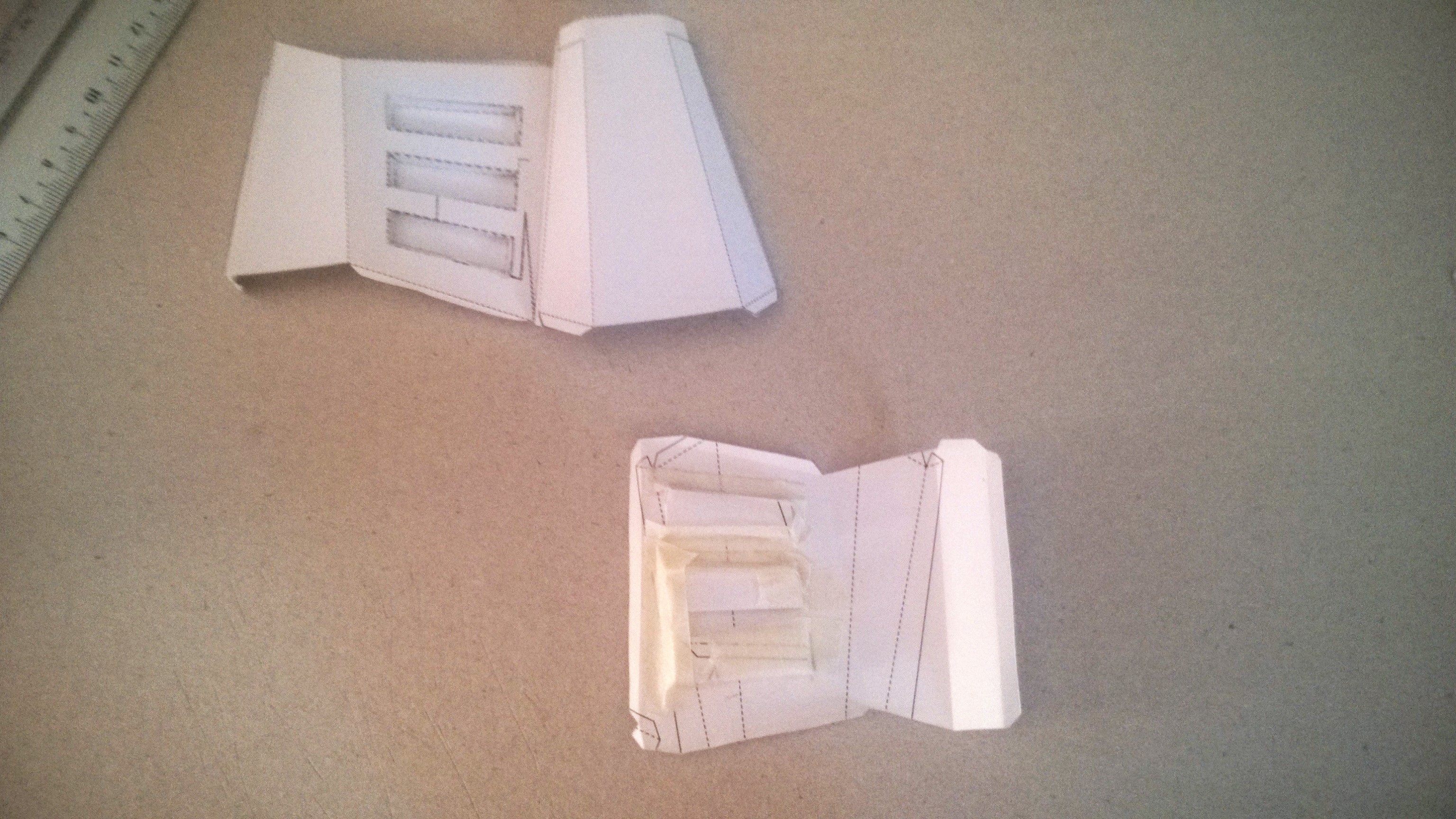 Had to do a bit of a bodge here because I accidentally cut the flaps off the first piece, thinking I wouldn't need them...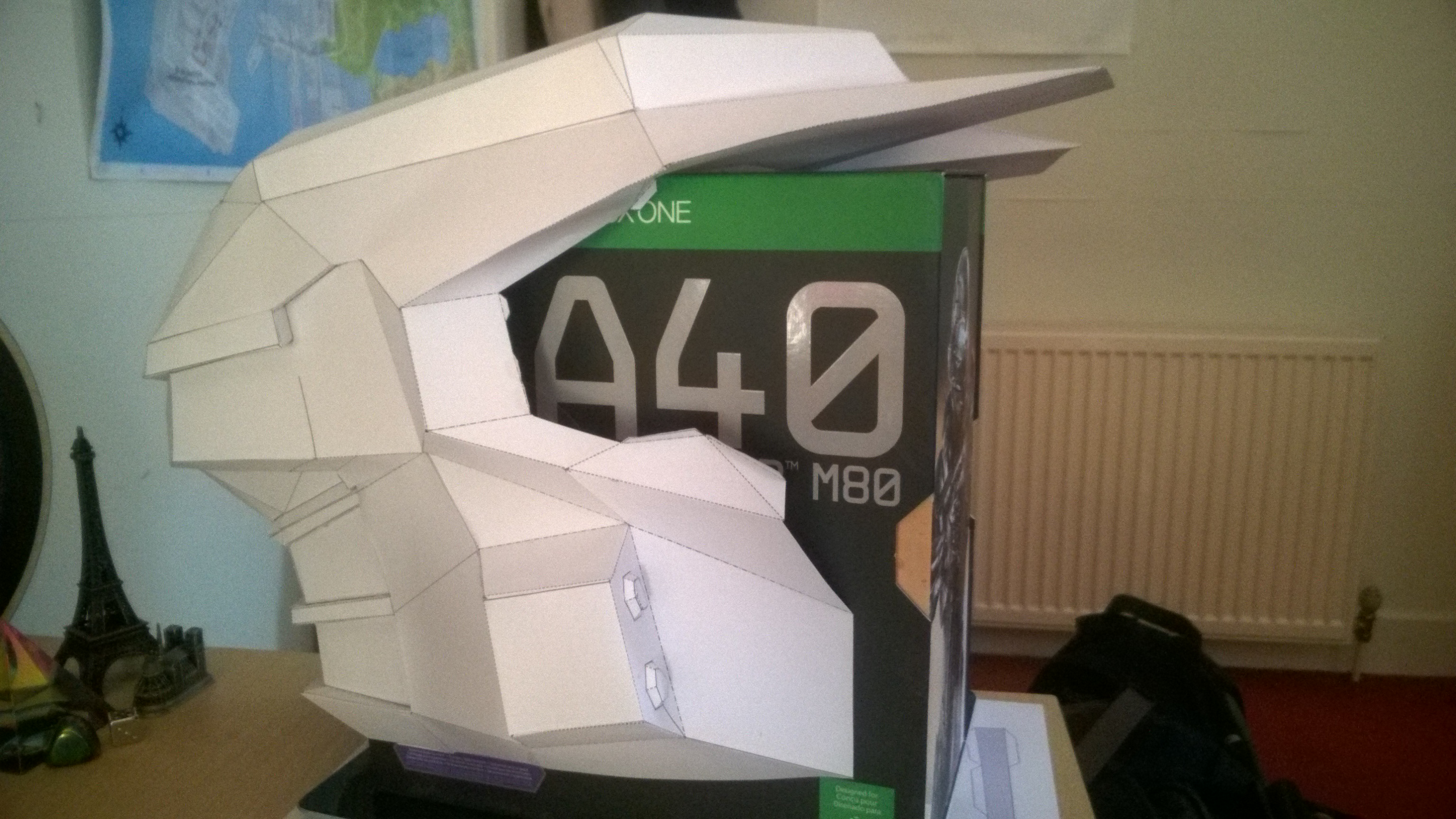 I chose not to bother with adding colour or paint etc because I just wanted to get the hang of crafting with paper in 3D. One step at a time! Next I think I will get some foam and do some practise pieces, like a shoulder pad or something.
I'll add some more photos of the completed helmet soon, I had to leave my uni home in a hurry and I was too busy wearing it when I completed to take any photos