Hi there question,
do floating faces affect the scale size in Pepakura Designer 3? Meaning if I scaled the helmet to my head size, would it be smaller, becuase the floating face is actually considered the top??
I'm currently trying to scale a Halo 4 Hazop Helmet,
(link to the download
Halo 4 - MJOLNIR GEN2 - HAZOP
)
but the faces are sticking out a lot! Normally they're very close to the model. I know I could use the "Measure distance between two points" option and compare it to the height size, but this isn't reliable for my problem (i've tried).
I really need help here. I've wasted too much paper on trial and error, becuase I don't want to add to the mess of "HELP ME" posts, but I just want to print something out correctly for once!
(If you don't understand my problem, please ask what's confusing so I can clarify, i'm desperate for help here).
Thanks in advance.
Screenshot of the Hazop helmet floating faces is below.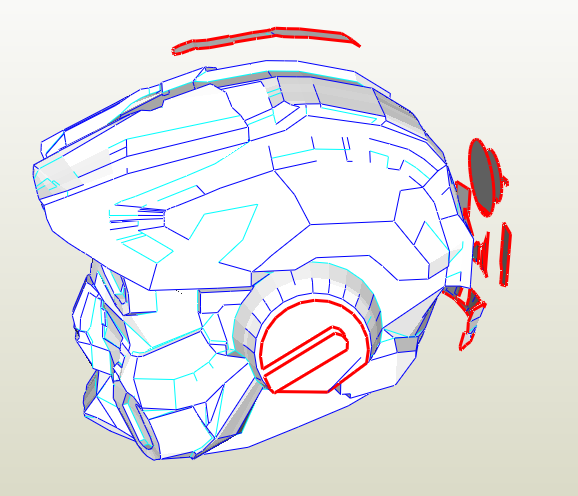 Last edited: