Jr Member
Canadian Regiment
Hello everyone!
Zachary
and I are undertaking a massive project. we are gonna be making a Halo 3 Marine customizable armor. This thread will be dedicated to the build process from raw 3D prints to finished cast pieces. we are gonna be making parts on both our printers to speed up the process.
Here you can see the 3D models that we are gonna be using for this build. (No these won't be available for download sorry and yes there will be more customizability down the line!)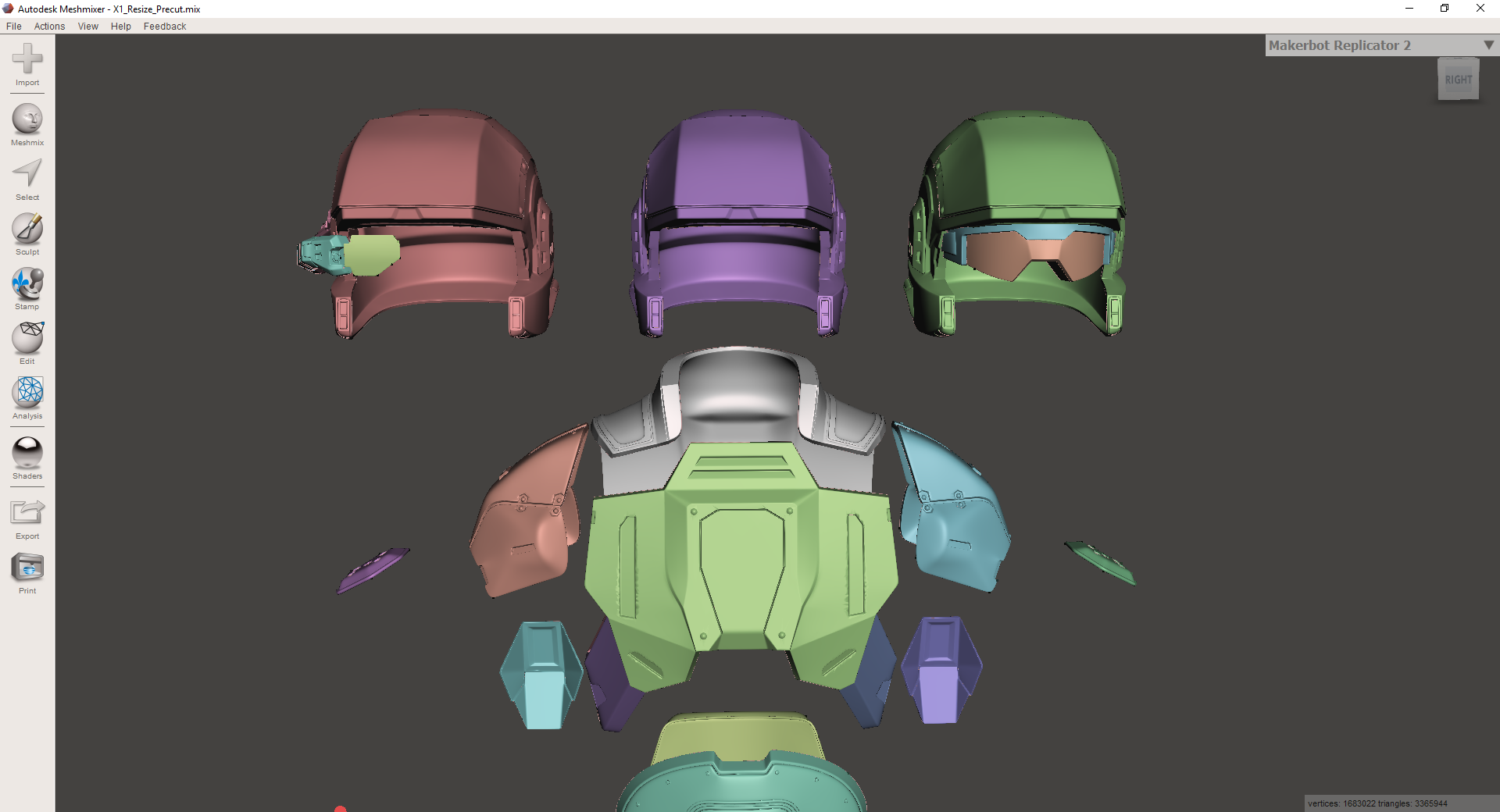 We'll keep all of you updated when we make progress, so stay tuned!