Sr Member
Southern Regiment
Hello and welcome to my cursed magnum build thread! This is a wonderful build what is very easy to do, and took less that a days worth of construction. I am confident that it will take anyone that builds it less than a weekend's worth of time (since at the time of writing this I still have yet to paint, but have finished the construction process). Most will be able to finish this entire prop in a single day. Not to mention it is definatly a conversation starter for anyone that looks at it.
First of all, I decided to make this out of foam so I can throw it at people!!! (Without injuring the p̶e̶r̶s̶o̶n̶ prop!
I first started with andrewdft templates as I favored his vector over the other ones I saw...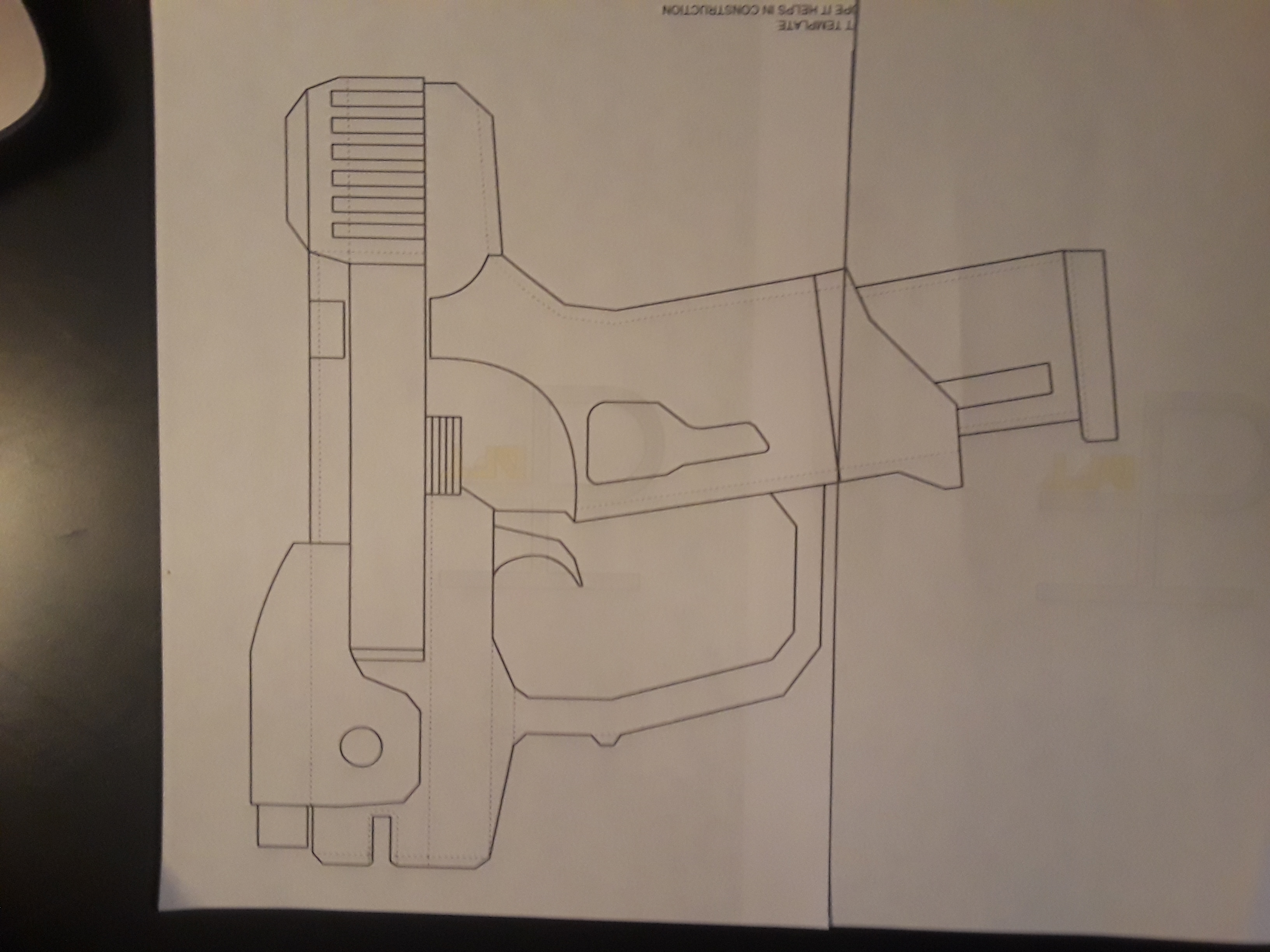 I then used a ruler to draw a straight horizontal line from corner to corner. I then used a bright light to see through the paper and trace the template on the other side of the handle because I was too lazy to print a mirrored template to use.
I then used a red sharpie to make a mental nkt of the differences in the design of the cursed magnum and the ce one. For those that plan on following this thread to build there own, ignore the first picture here. I thought the bevels started alot later than what is shown but I dont think this is the case. The other pictures show the indented part is curved instead of straight, and the bottom of the front of the gun is beveled, aswell as where the edges of the sliced bottom half of the gun should stop angling outwards, and I felt the trigger should be thinner.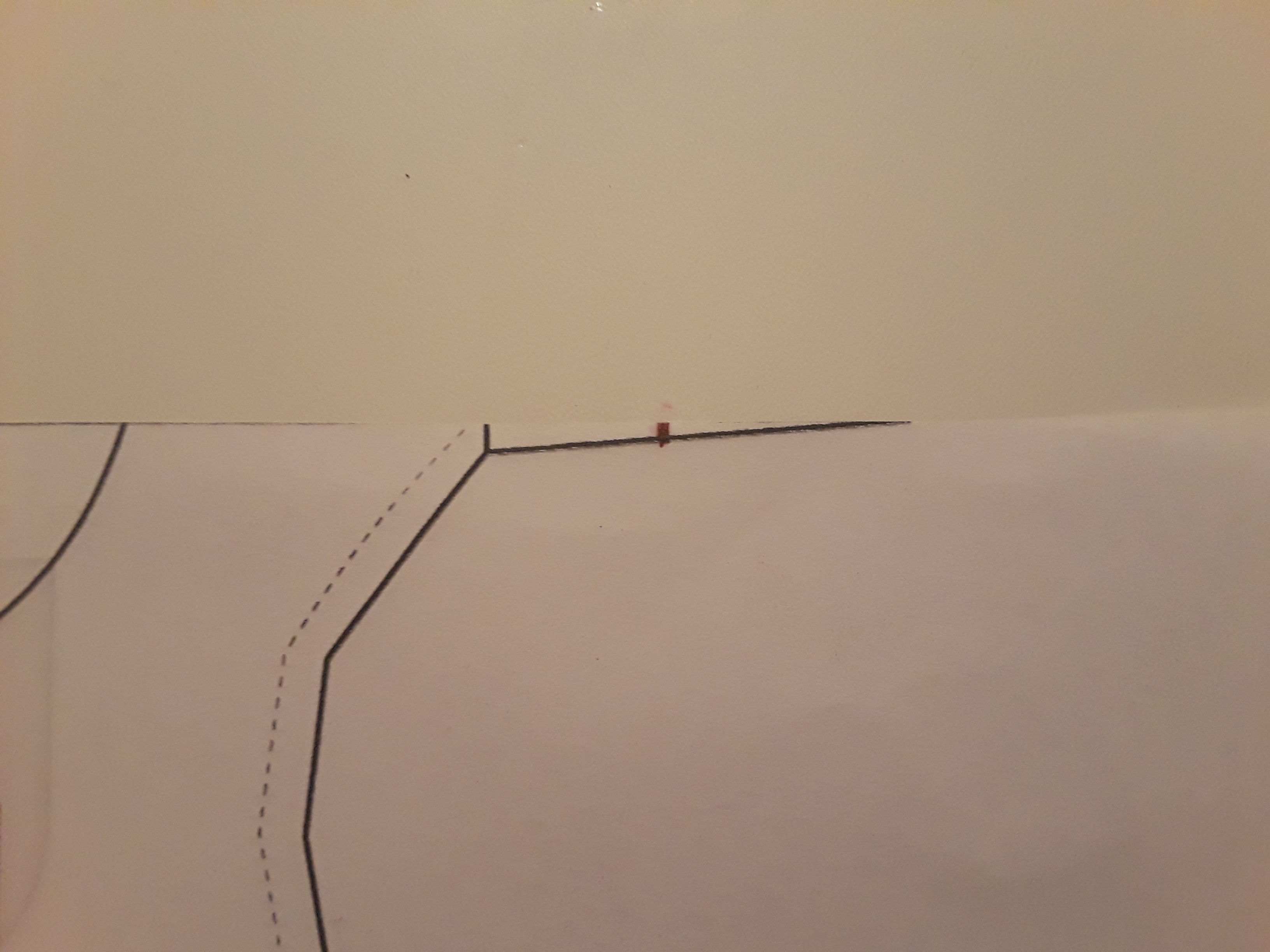 I then cut out the outline if the templates and extended the top of the bottom half by about 1/8 of an inch to complete its shape. Then I taped the two halves together to complete the new templates. No idea why the second picture is upside down.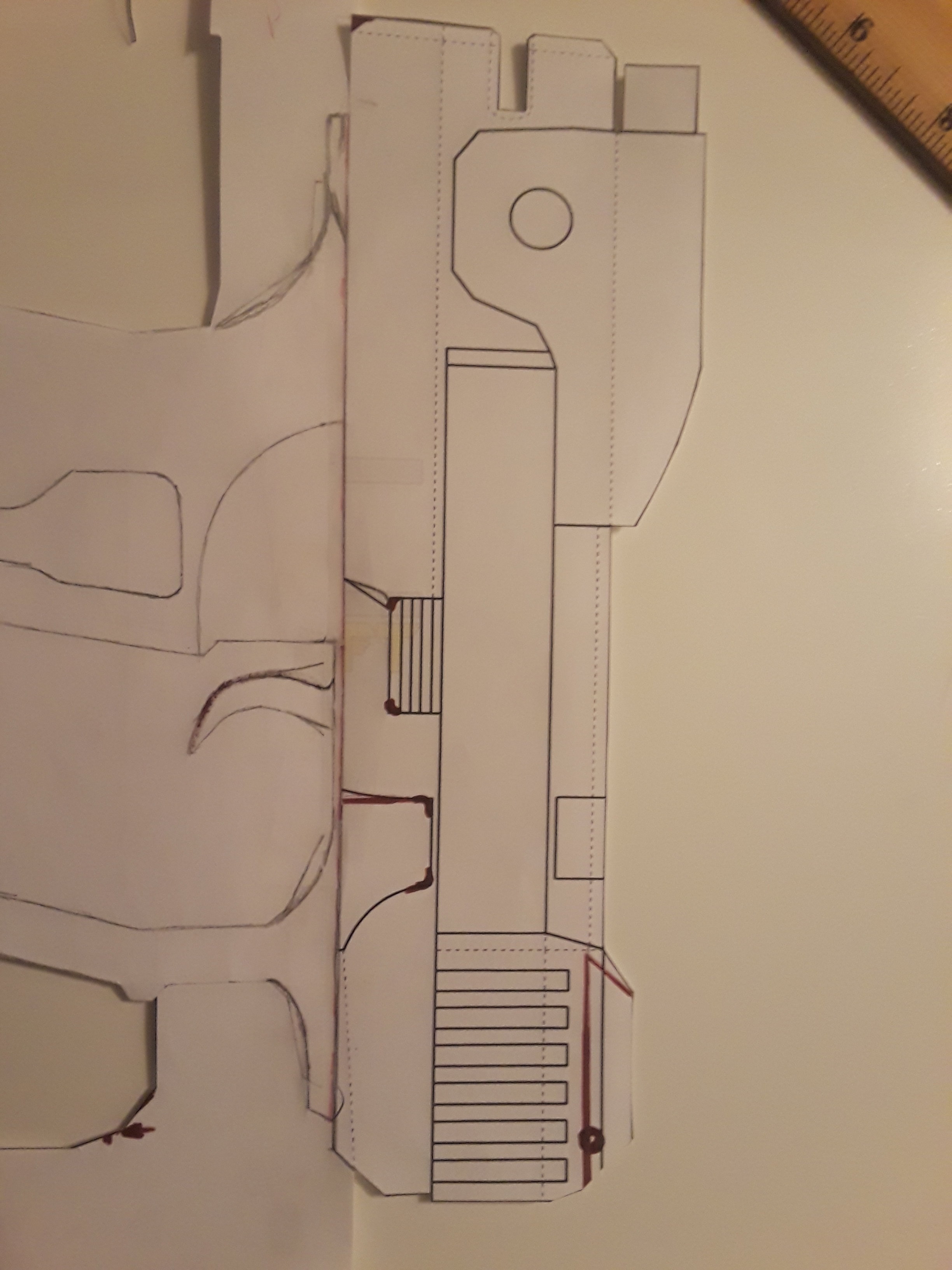 I then cut the templates out in their respected section/chunks, and traced them out onto my beloved harbor frieght puzzle peice floor mat foam. The head of the body and the rear block/sights are 4 peices thick. The handle, body, and bottom of the magazine are 3 peices thick. The magazine itself is two thick with the middle section cut out, and the cut out section cut in half, then reinserted. The handle guard is one which with the texture sanded off, and the trigger made out of sintra.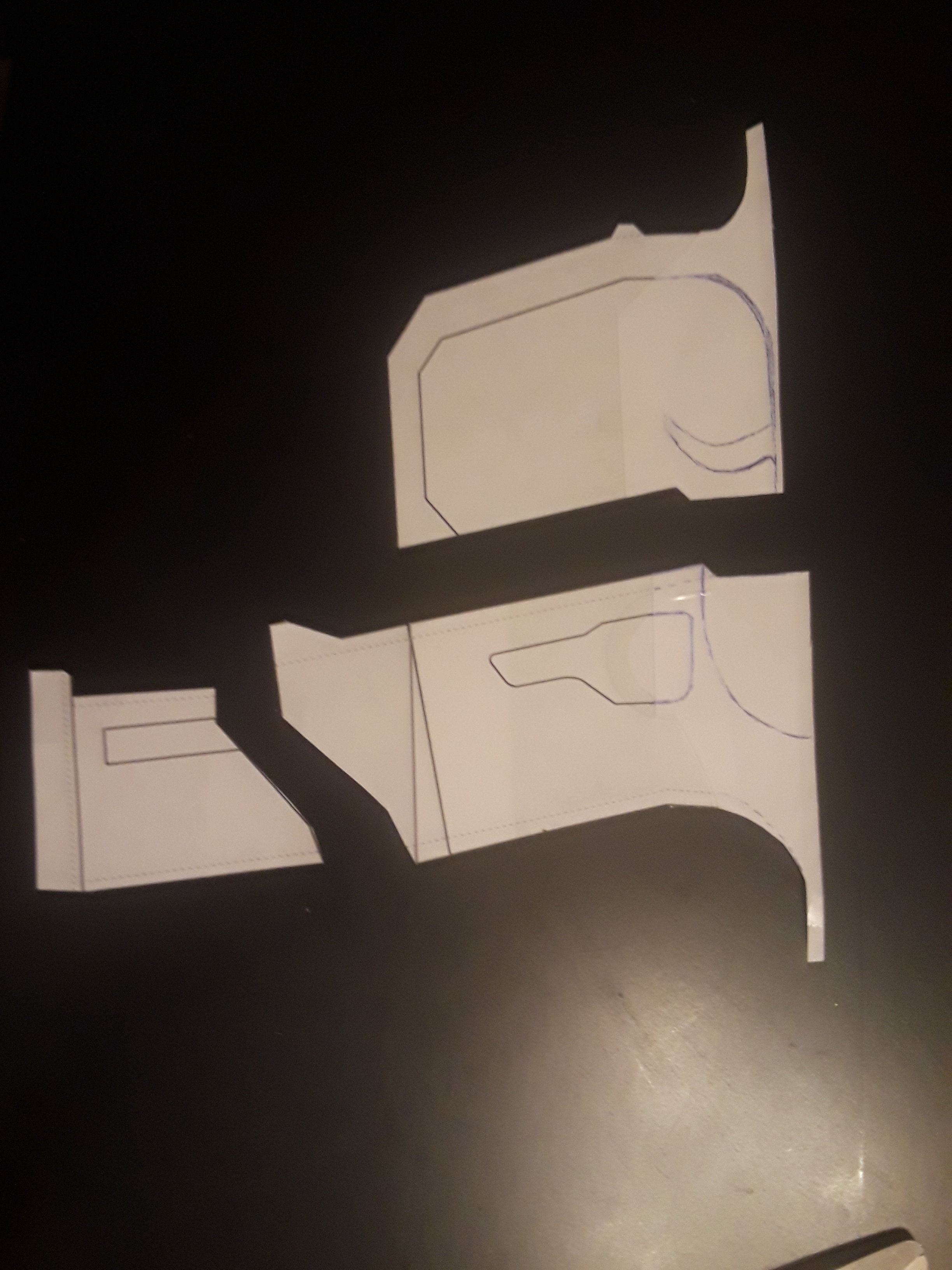 (Ran out of space. Thread continued in next post)