Another element of the scenery : the plants ! The New Mombasa is a city with a bit of greenery, so let's give it credit.
Like always, I drew the plans on AutoCAD then I started the laser cutting in 3mm MDF.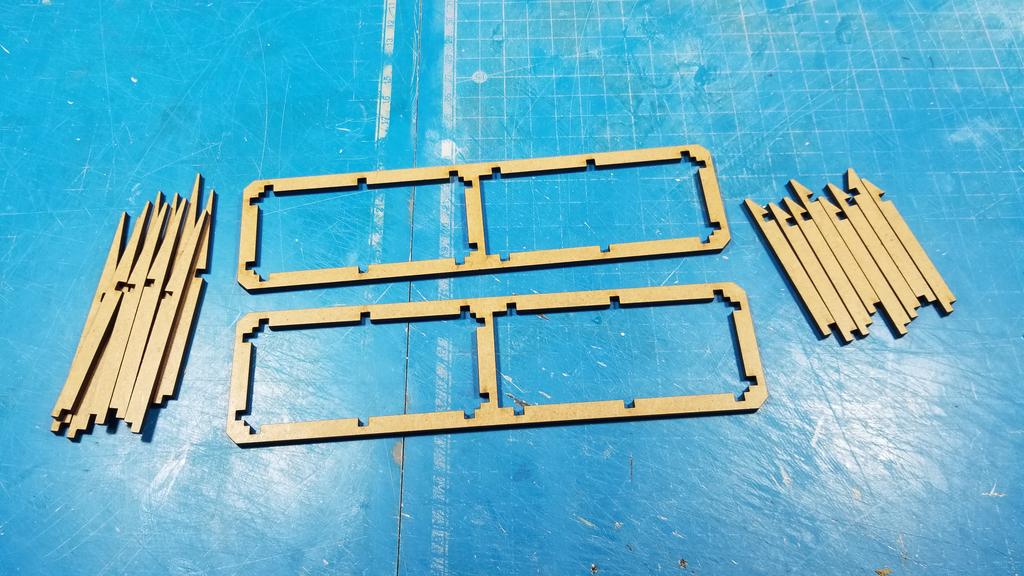 Then I start the assembly and gluing.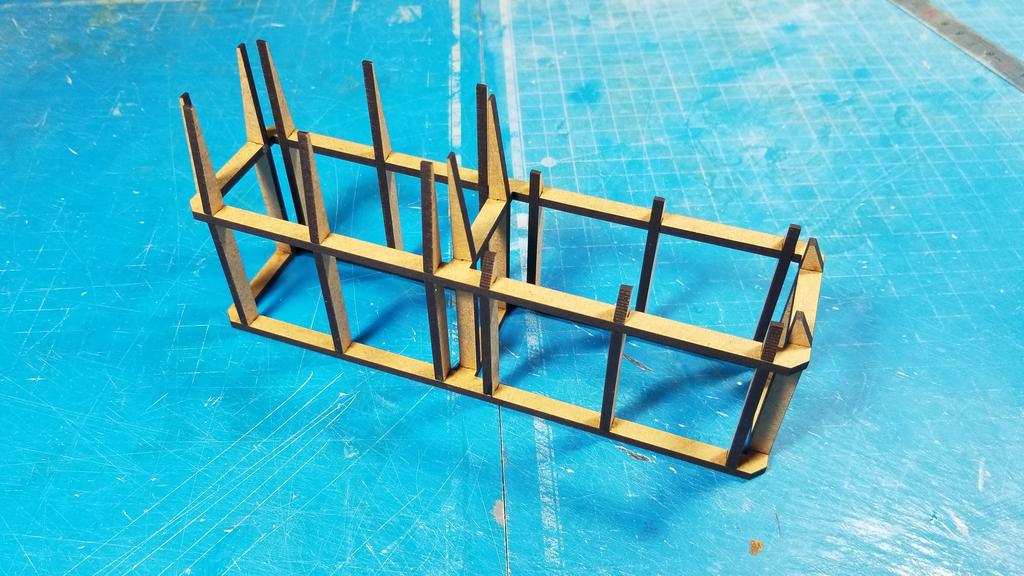 I cover everything with expanded PVC.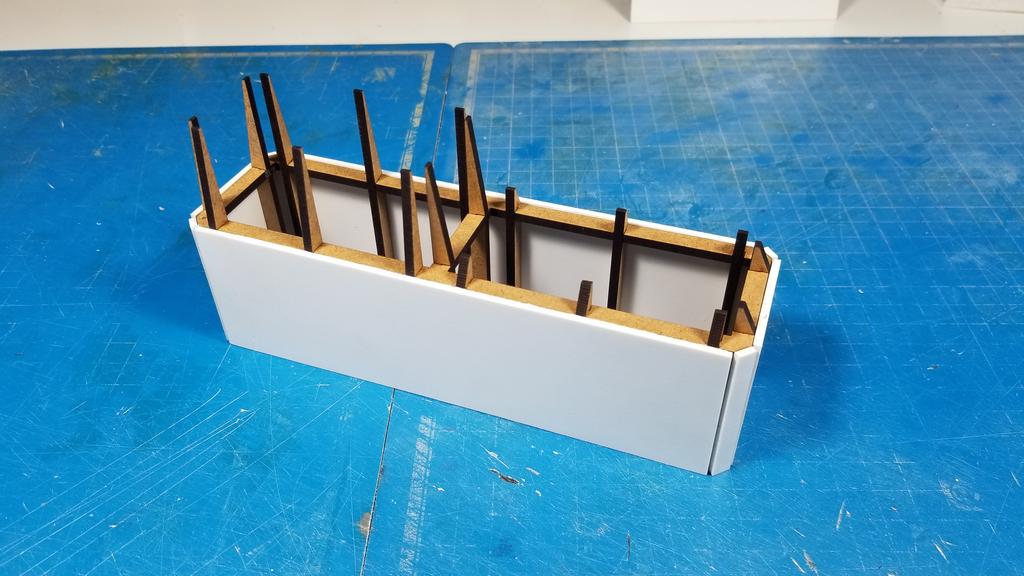 The primer layer for the plant box and also for the plants.
And with a little paint, this is the result !