Thanks very much nrettenmaier! I'm glad you like the thread.
If you can hold out for about another week or so I should have the revised AR blueprints up. There's lots of little changes/corrections (most of which weren't visable to you guys) and a few bigger ones. The grip will be a bit wider as well as the butt and butt pad.
Thanks for the reference pics!

Here's some additional info:

We CNC'd one half of the AR at your original dimensions of 880mm (34.6"). The size is perfect. In fact we agreed that 31.5" is too small. If you look at the pic from the Bungie article, it does look a bit small. Keep in mind that ideally, the person would be wearing a suit of armor. In my experience erring on the bigger side is a safer bet. Too many gun props end up too small after all the armor and costuming is put on.
Thanks for the input about your build RSloan. Honestly, I think any size between 800mm and my original 880mm would be fine for this build, but I'm going with the 800mm on the revised blueprints for a number of reasons- one, because it'll bring it in line with one of the few (if any?) props (of a sort) that Bungie themselves have made and released the blueprints for. Two, at 800mm it's still longer than bullpup assault rifles currently in service such as-
The Steyr AUG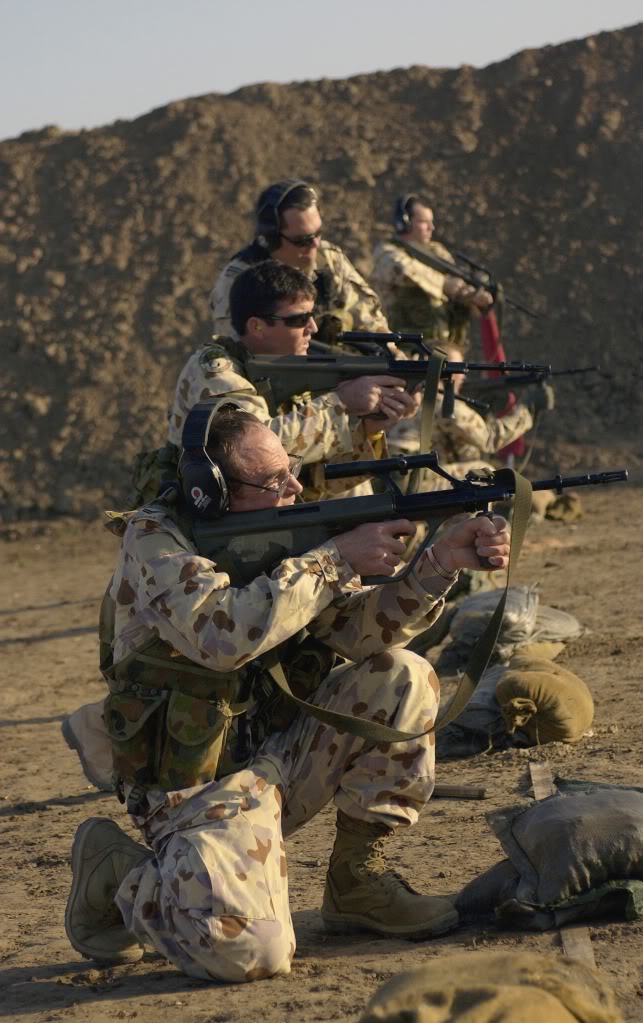 The TAR-21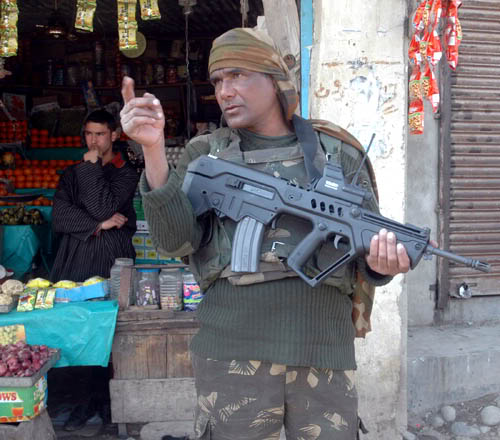 The LA85A1
And the FAMAS
All of which look fine (IMO) and come in at under 800mm. Three, it is a bullpup, it's supposed to be compact. As for with armour on, I've seen many images of guys in full kit sporting these and I still think they look okay.
RSloan said:

On the other hand, the cut out that you're holding does look well proportioned. Remember though, that cut-outs can be deceiving to the eye since they're 2D parts that slope away or into the gun will appear a bit small. It's hard to explain, but I think you probably get the idea.
Obviously the cutouts I do are just for representation. I spent about eight hours transfering that accurately onto ply board and cutting it out to give as good a impression of size as possible. I think most people including myself are aware that it is only a 2D representation of a 3D object though.
RSloan said:

As for your width. Yes it's too narrow! That 7.52 round would never pass thru the mid section of the gun with those recesses. I've scaled my model up to accommodate a 7.62 round all the way down the barrel, to the magazine.
Hmm, well I think you'd find that the width would be fine especially if you were using it scaled at 880mm. I'm fairly confident there's enough meat there. It is possible though that if the recessed areas do cut into the barrel it's to provide more surface area to assist with cooling such as in the fluting on some big bore firearms. That would make sense for a 7.62mm assault rifle.
RSloan said:

The dimensions that we're going to go forward with at this point are: 34.629" x 2.564" x 10.902"
Sorry RSloan I don't understand the extra that you've added to the width. My original's width was 64mm or 2.520''. Am I to understand that you added .044 of an inch to make it wider?:confused
Sorry to anyone waiting on revised or new blueprints to be posted. Please be aware that I do work on them each day of the week but with limited time it's only for short periods. I'll have them up ASAP.