Original Mass Effect female Turian character cosplay. Almost everything is made from foam. Here are the progress pics for the mask plus some photos of the finished, full cosplay.
First, a paper test from some plans made in graphic design software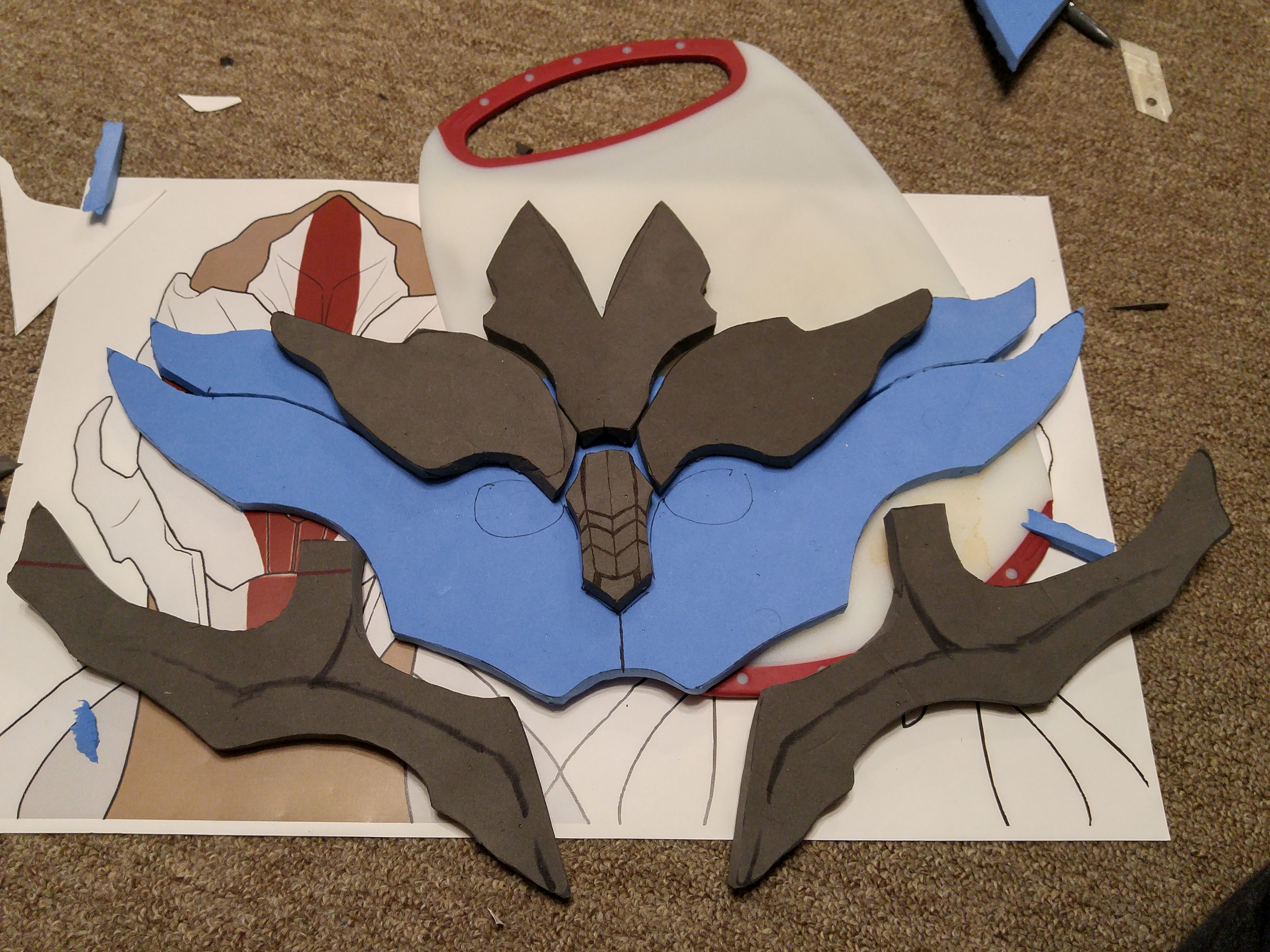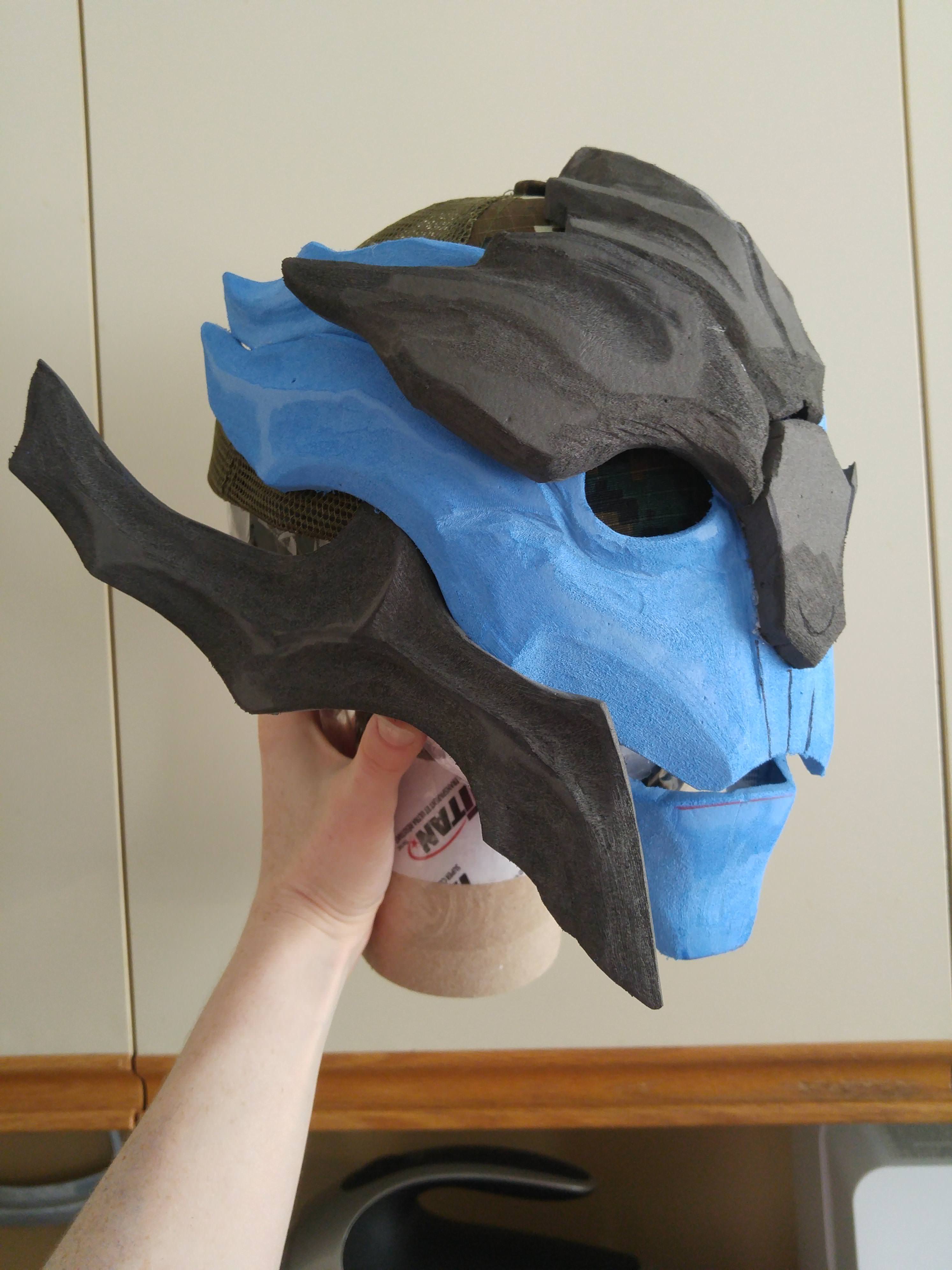 Glass Cabochons as eyes. Painted them on paper then cut the paper away.
Mounted in polymer clay eyelids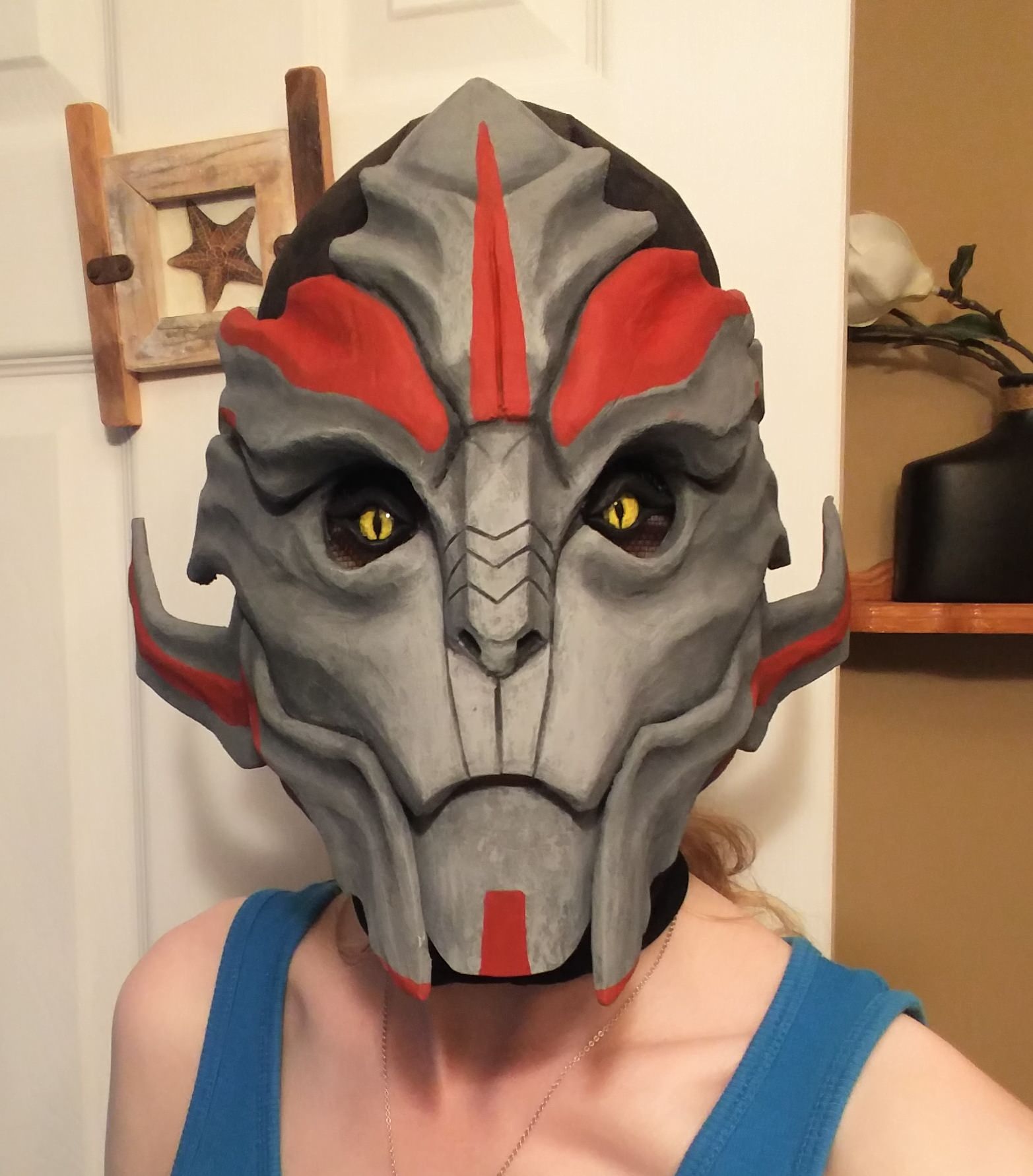 The "guts" of the mask
Head/neckpiece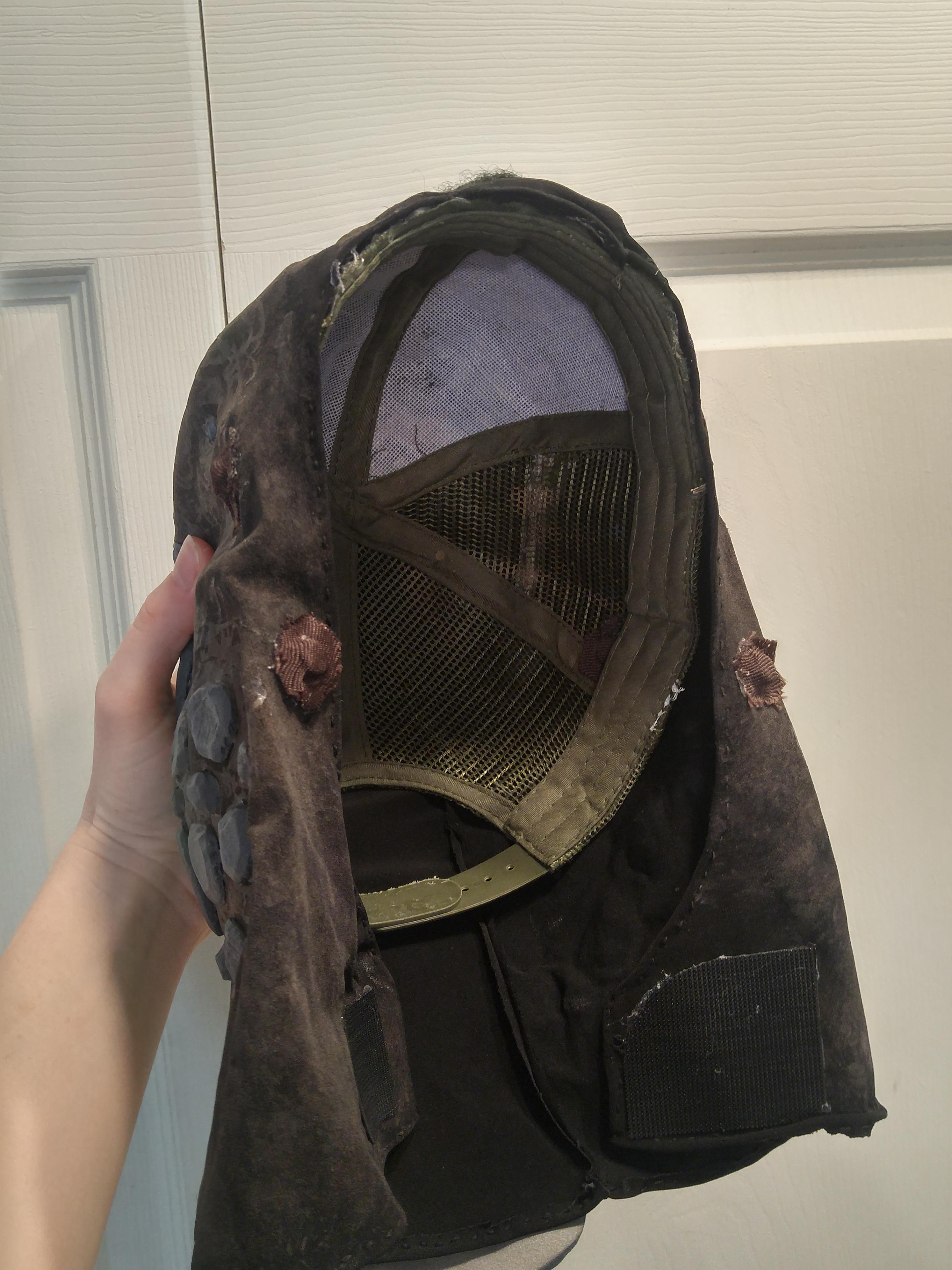 Lower jaw, connected by magnets, which opens and closes.
Final mask plus bonus General Victus mask from a few years ago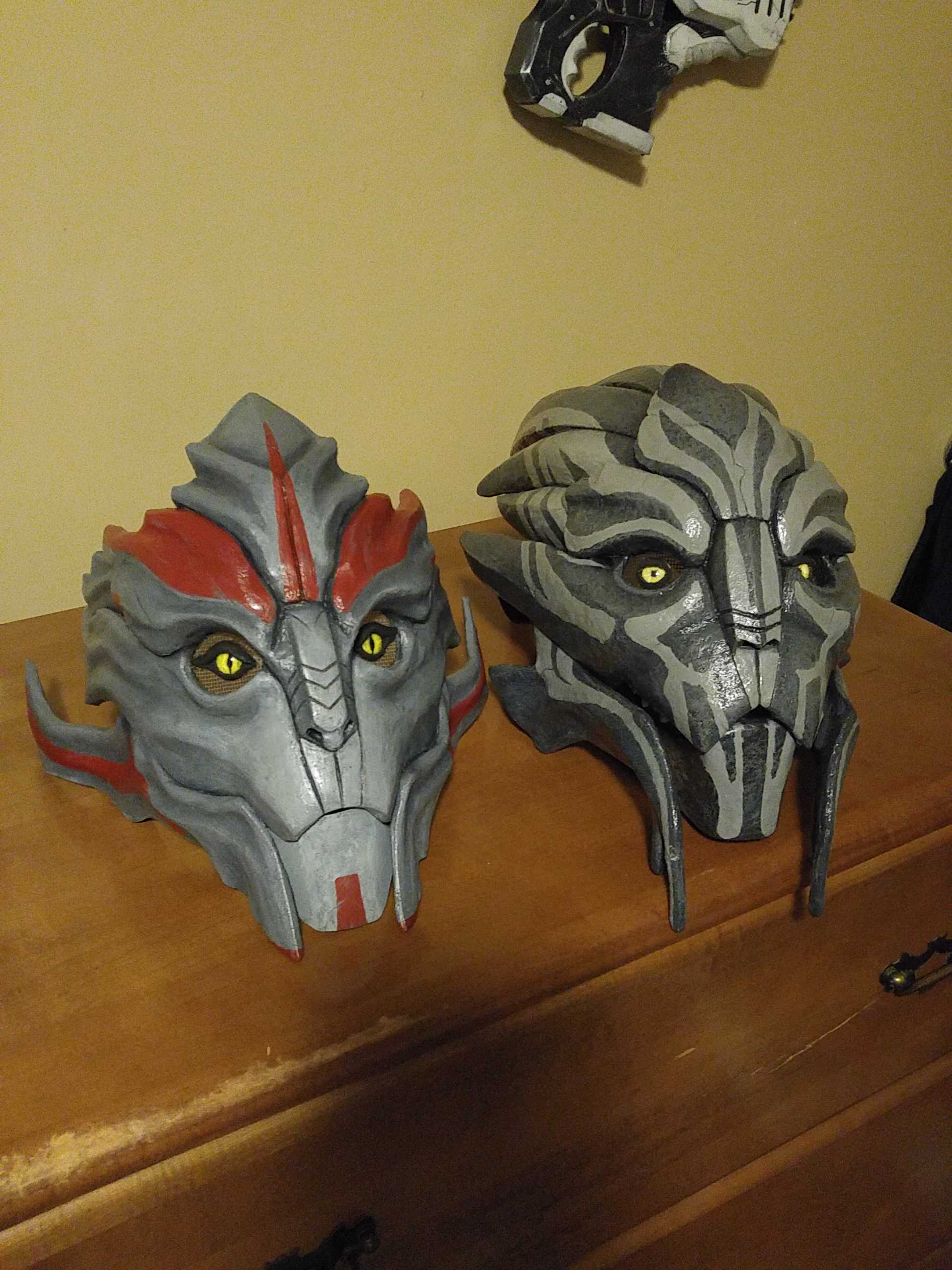 Gloves