This is the first time I've ever made something like this so I appreciate any tips/ suggestions/ help I receive. After reading all the stickies on this forum, I've started printing off the pepakura files and have finished gluing together the Spartan Mark V B helmet, 2 assault rifles, and 2 forearm pieces. I'm using the Halo Reach Spartan files that were Unfolded by BMcClain.
Pictures ->
http://www.flickr.com/photos/25882690@N02/sets/72157625900444008/
Now I'm currently working on the bicep armor (I did have them finished but my 1 1/2 old niece thought they looked better in pieces than glued together >_<). I'll be updating this thread as I go.
Thank you for reading. ^_^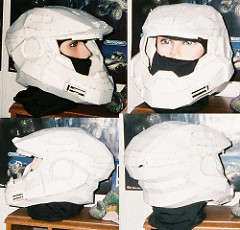 helmet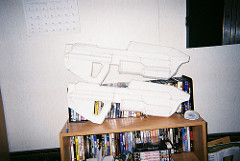 assault rifles

forearm