Since I finished building the armor for my costume today, I thought I'd post some pics of my progress so far. This is my fourth armor build as mentioned in the title, and I think it's turned out really well if I do say so myself. I plan on adding the Assault/Sapper chest accessory using some PVC pipe soon, and I'm also going to build myself a Halo 5 style Gravity Hammer. This was my first time putting electronics in a costume and I regret not doing it sooner - lights make everything cooler!
I'll be sure to post more updates as I make more progress on the costume, and I would be happy to answer any questions or post more pictures of anything if needed. Everything is made of foam in this build - no 3D prints or pepakura for me....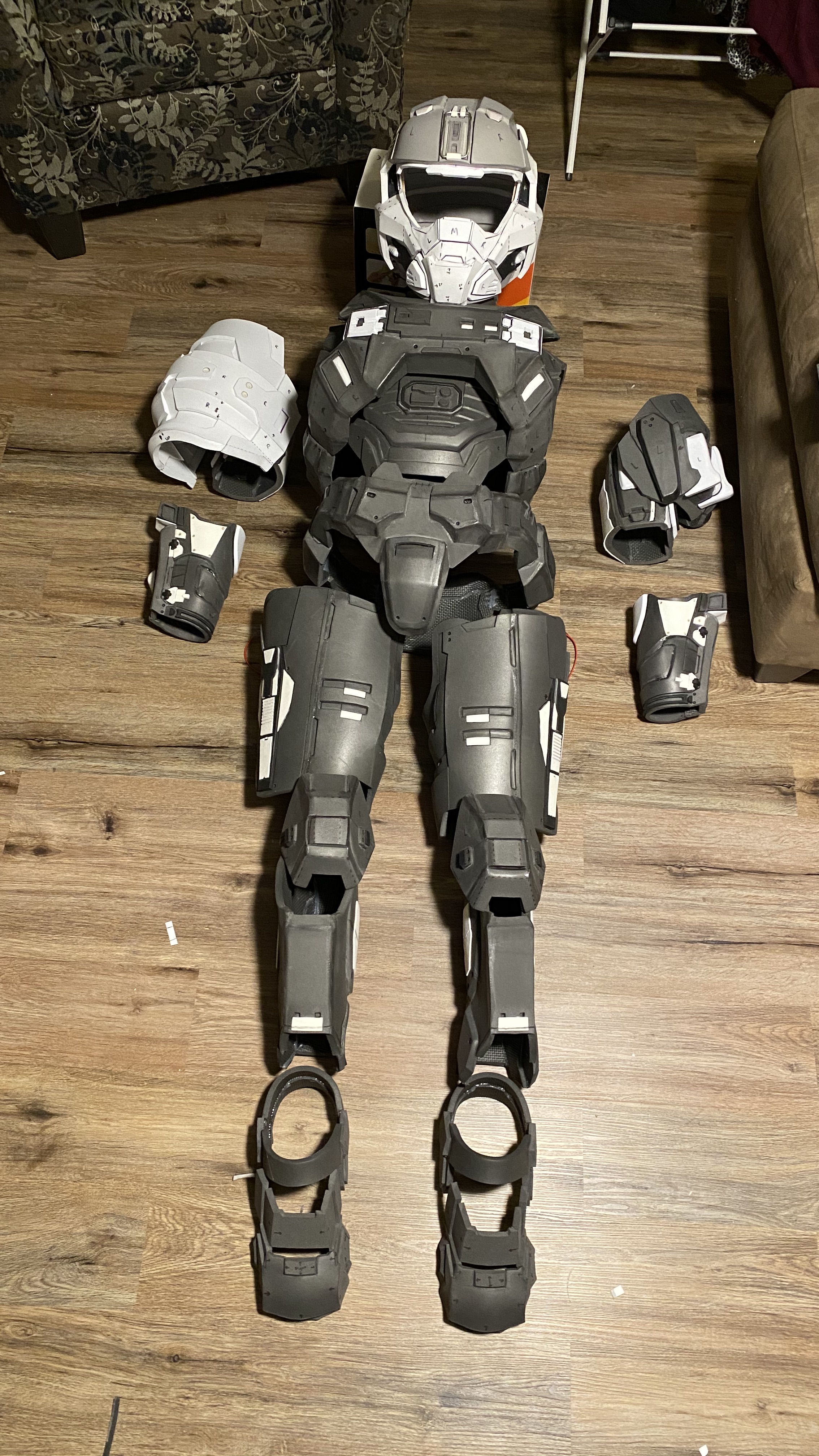 Let me know what you guys think or if you have any suggestions for things I should do!