I started this model a few years ago and never really did anything with it. So in support of the community I'd like to offer the 3d model up for free download, so please feel free to download it and build your own.
This ODST Helmet was inspired from the popular Halo Universe. The ODST or Orbital Drop Shock Trooper are the feet first characters of the game. This model was built in Solidworks. I've also included obj,stl,and iges.
Please post pics of any progress of builds using this model.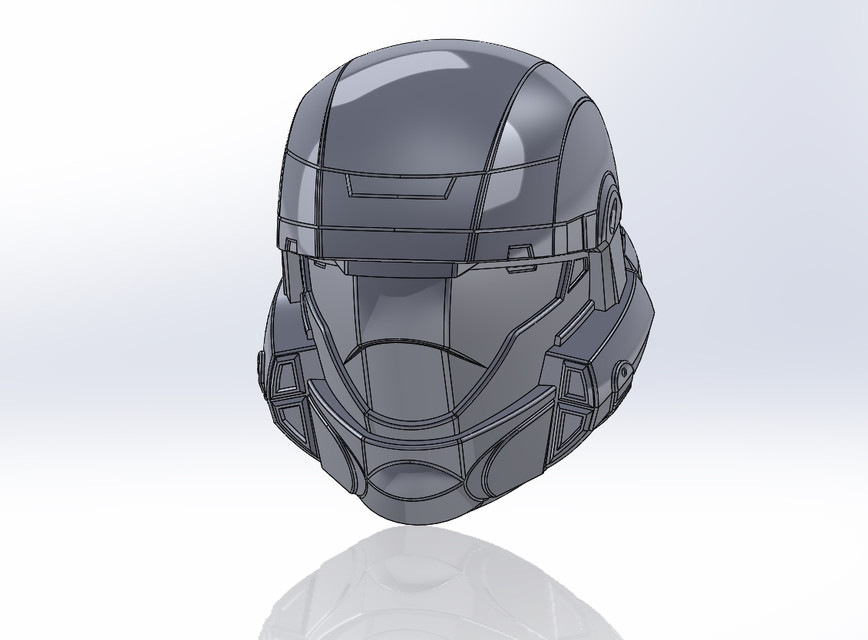 *****************
DOWNLOAD NOW
*******************