Active Member
Pacific Regiment
Alrighty mates, got some work done, been doing the backpack all day long and I'm currently taking a break before I get to the last few pieces and strapping will be the very end when the shoulder pads are done on the ODST. So really, we're kind of at the last half mile you know?
The backpack I wanna say is easy to assemble...but I'm sorta just looking at Sean's thread on it and still scratching my head cause he doesn't go into a picture detail so I think I might of dinked up somewhere down the line.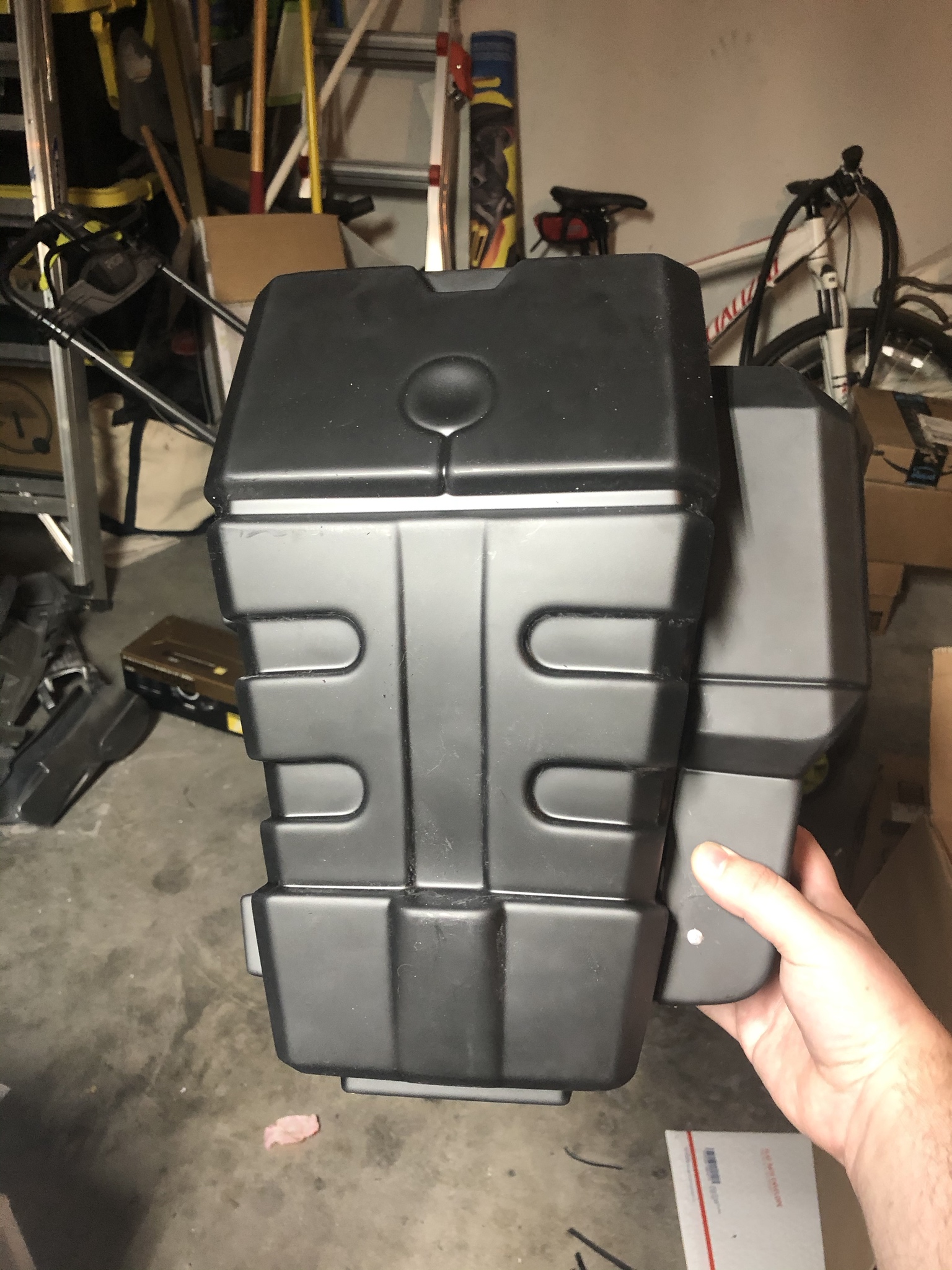 Getting the two halves together was rather easy, but it seems to be a tad short depth wise and didn't want to link up as nicely as I would like. All I would be able to do would be to sand the edges down more but if I did that, the other parts wouldn't be able to link up accurately so I'm kind of at a loss on that and just made do.
I followed as well as I could to how Sean assembled the two halves together by using shims along the length of pack and then riveting them in place. That worked out rather well.
I didn't have clear direction on getting the side pieces to connect but I did manage to find some of the impressions on there and used my dremmel tool to get my 1/8 holes in place which matched up pretty decently to the raised square portions that seem to hold it all in place then just started snapping rivets. This time though I decided to skip using washers on the other end, this will hold up pretty well without them, and I'm gonna need the remaining washers for the chest plate and back when I do the shoulder pads.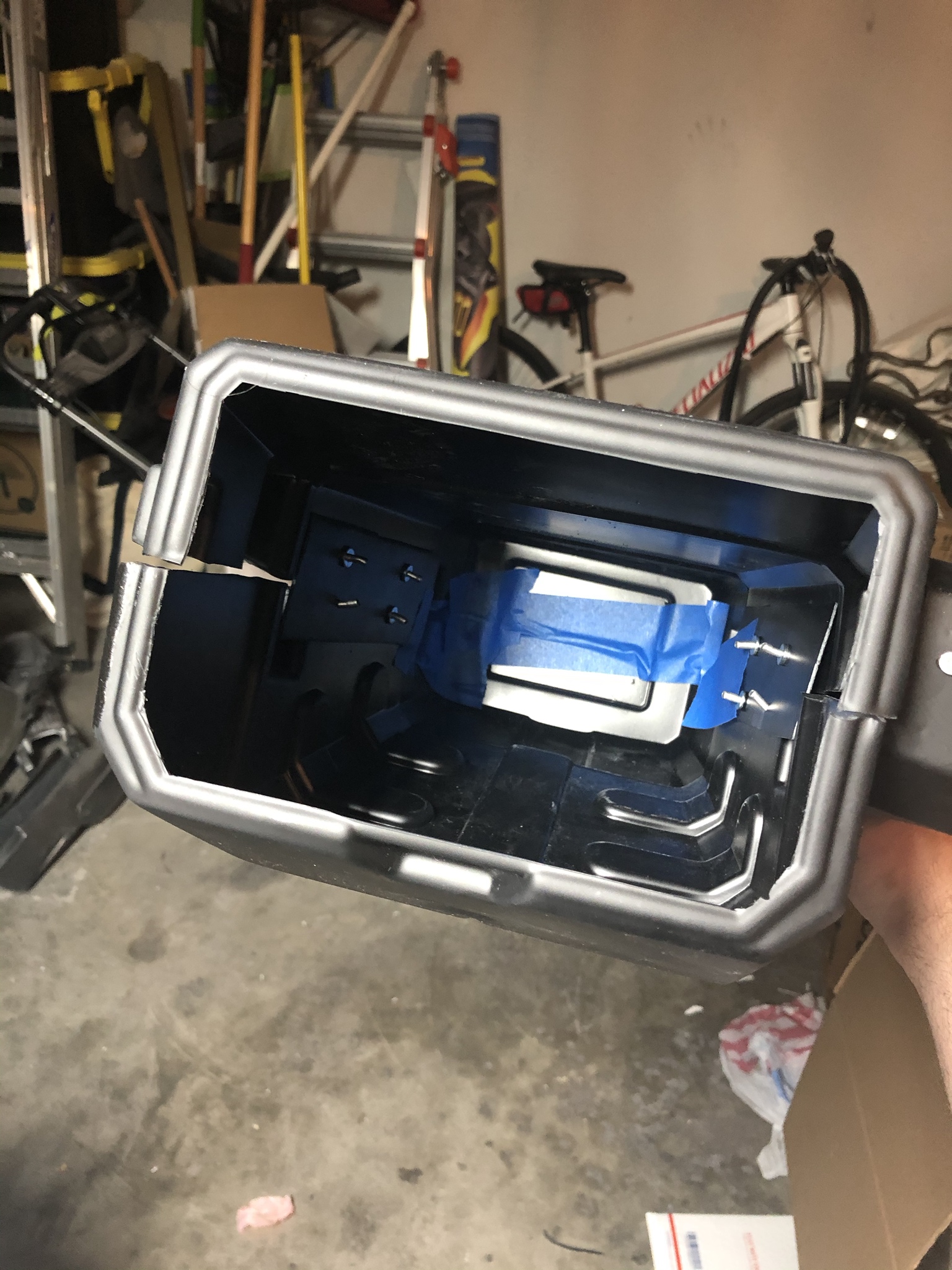 There was some major gaping along the bottom and lower corners so I grabbed some painters tape to fill the gaps then I used a little putty to fill the seams in just a bit on what was left exposed after I got the bottom plate riveted inside, that sort of actually helped close the gap.
I did though trim the sides for the handles but they don't fit very well and I"m worried they'll snap off with a little pressure. I'm not sure how I'll correct this but I'll make due with what I can.
I also do not have the top side pieces that blend the 1 inch webbing in place for the pack straps if that makes sense. I'm not entirely sure how I"m going to do that....I guess I'll trim just a little bit on the top sides and glue the webbing in place or perhaps rivet them! The trim pieces will cover that up nicely now that I think about it....And then the packs padding will go on and I'll leave a lot of slack so I can trim what I don't need when I try to attach it to the back....hah!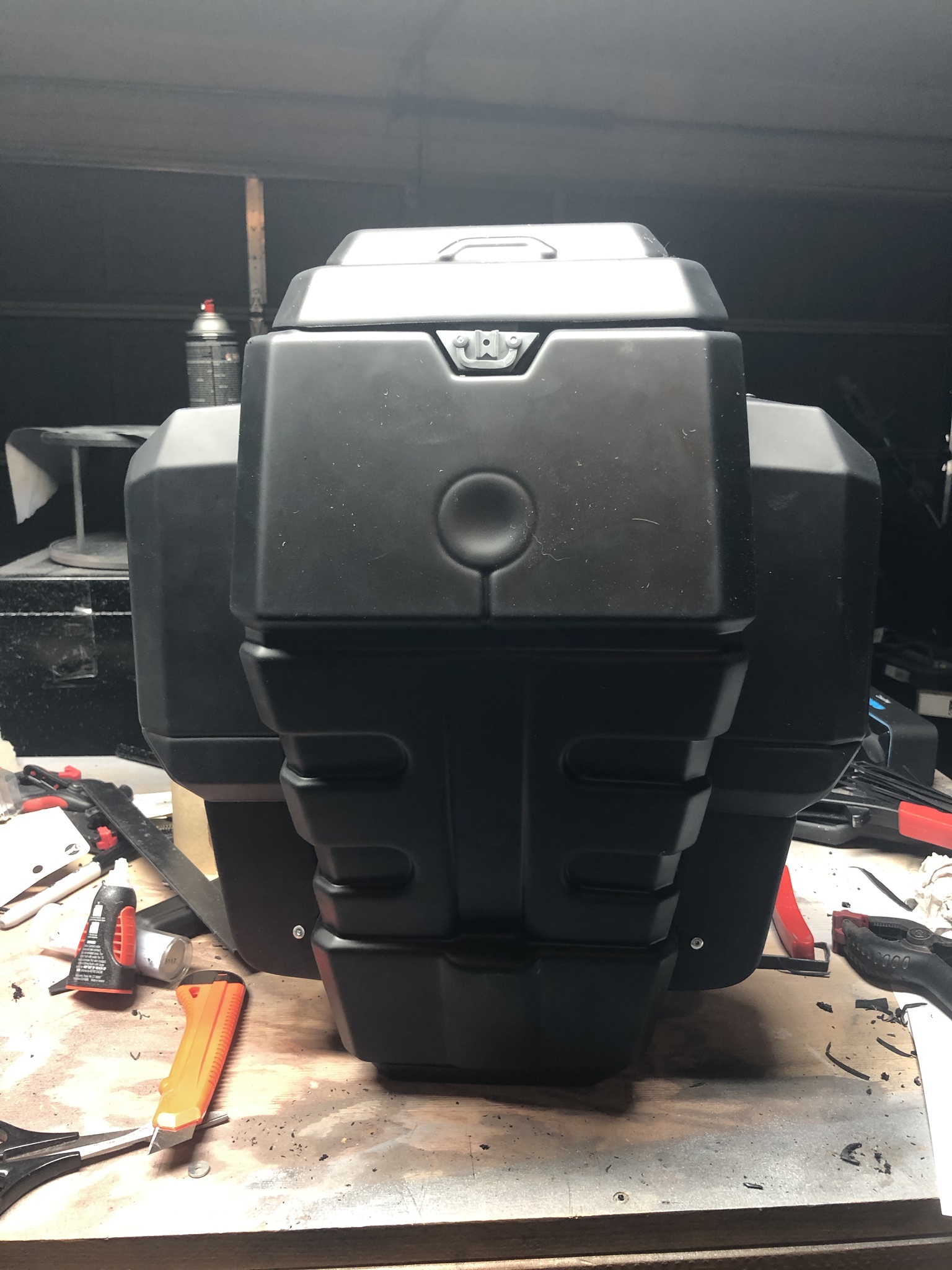 I trimmed the overall height of the top hatch for the pack, and I currently have a piece of shim velcroed inside and the pack buckle glued onto the shim. I'm deciding if I wanna go Sean's route in gluing some elastic to act as hinges and velcro the buckle to the pack so it can be opened to store my con goods. OR if I wanna find some relatively cheap and small door hinges and screw those in. Either or would be appropriate to me. But seeing how I should have straps somewhere and not hinges and I'm low on money, I might just go that route.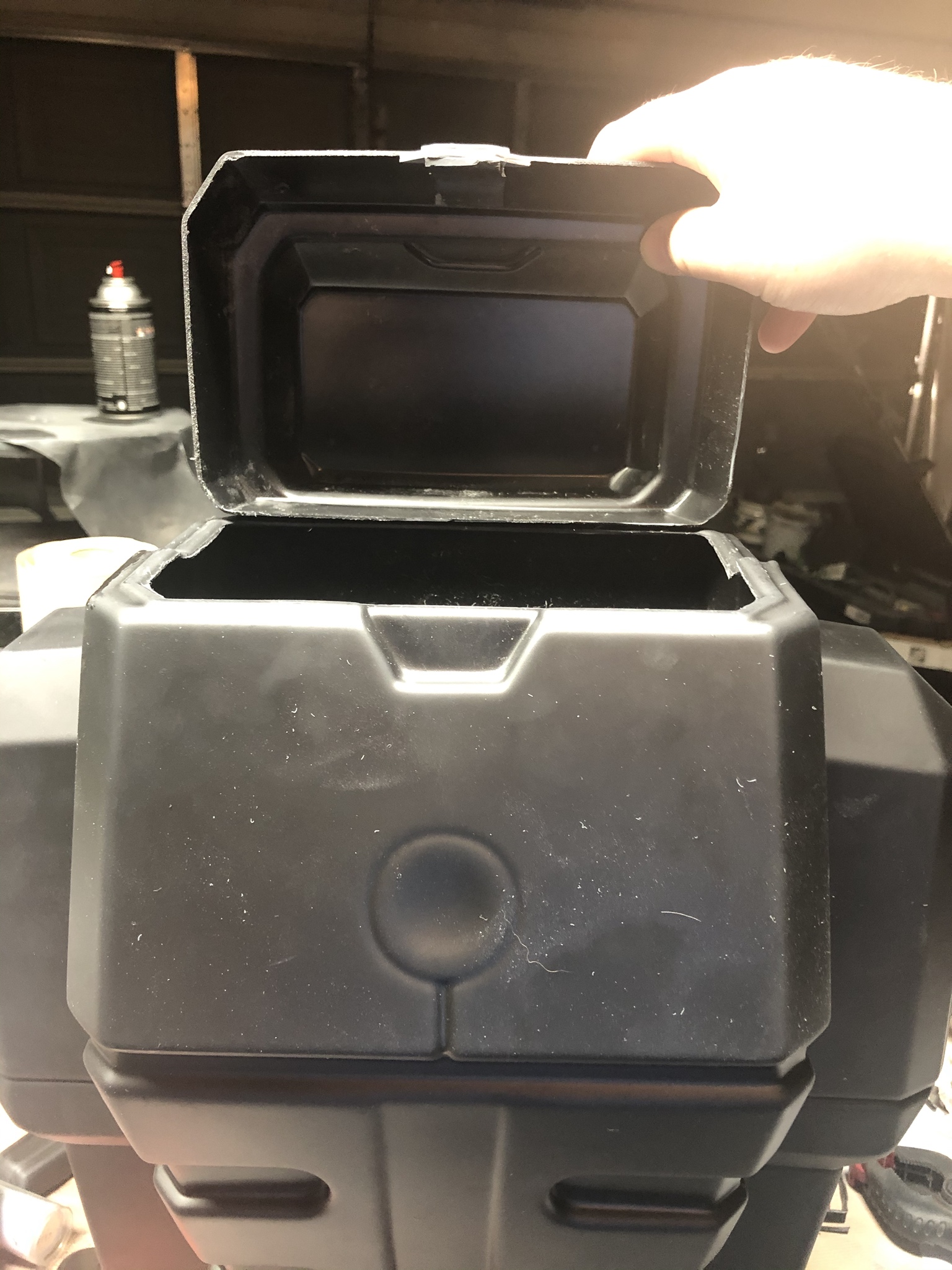 Overall, the pack is coming out well and can't believe how fast I got this thing assembled.