I LIIIIIIIIIIIIIIIIIIIIIIIIIIIIIIIIIIIIIIIIIIIIIIIIVE! Just tell me what mortal needs my protection, ancestuhs!
Ahem
Now that I'm all graduated and attempting to find gainful employment as a propmaker/mechanical engineer, I've had a LOT of free time. Mercifully ASU still lets me use their equipment, which has allowed me to get back to work on Cherno and Gipsy.
Early in the year I fixed Cherno's rig, and Hailee's dad fixed the stilts by sacrificing mobility for sturdiness, but the end result is more comfortable if just as fast. So with that done it's on to fixing the smaller bugs and actually completing the hands!
With how fast I had to move out of my previous dorm I did some quick cuts to get the pulls I made a year ago out: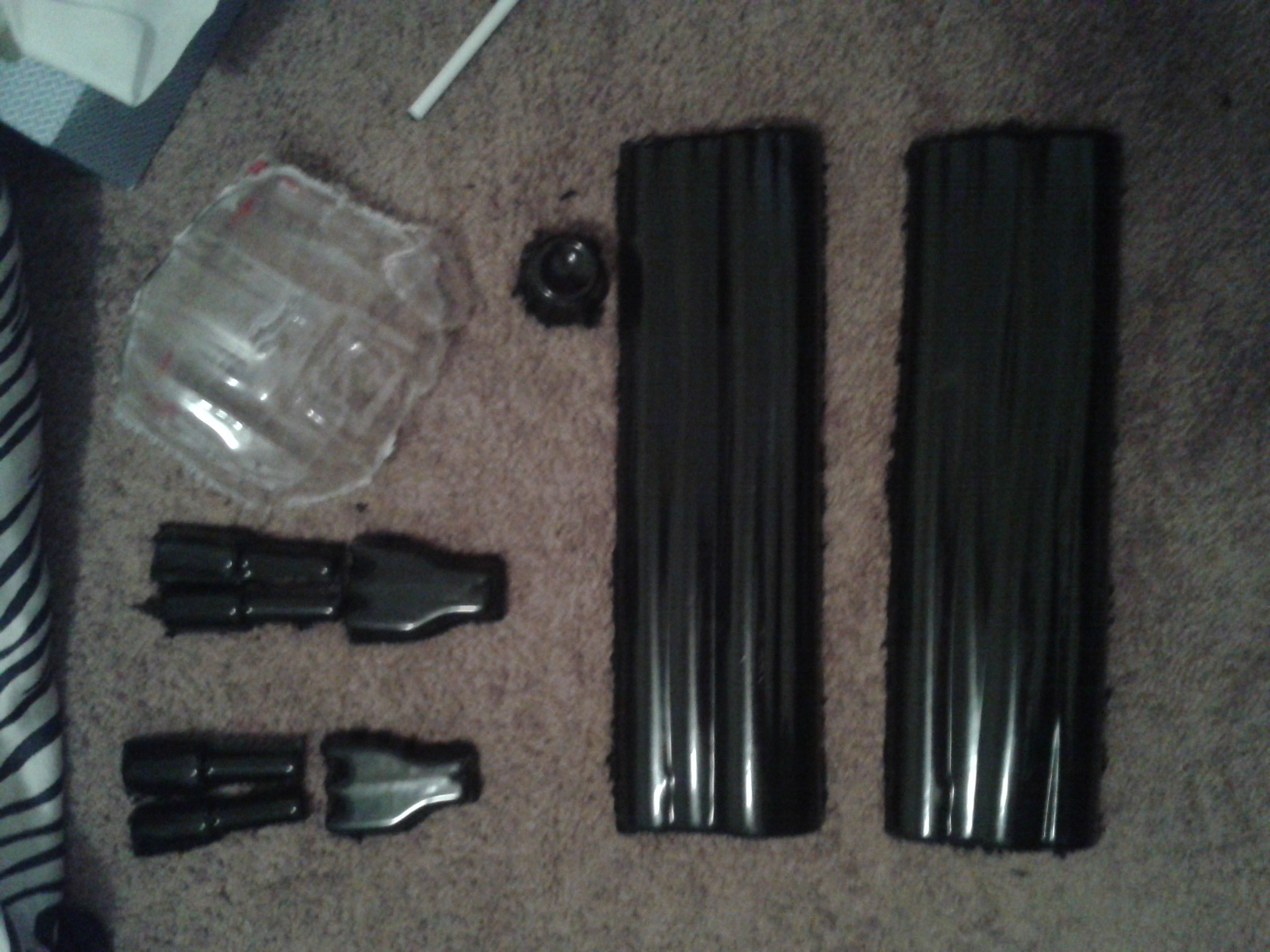 Which means I now have the superstructure ready for both the sliding mechanism in Cherno's fists and the internals for Gipsy's hands. I did some 3d printer work under a professor over the last semester, which means I may be able to complete printing out the rest of the fingers for far cheaper than originally anticipated rather than casting them, but that remains to be seen.
Most promising is the new laser cutter that the school's purchased. With it I'll hopefully be able to cut out a series of cross pieces like those used to make the hulls of old wooden ships in order to assemble the hands for gipsy and cherno and make them more sturdy.
Most of the past six months has been spent testing my various plans on more expendable projects, so now that I've found what I can make work and what I can't I'll be pressing on with finishing up all the details I can so I can get it to San Diego Comicon