I want to settle the safety for fiberglassing once and for all.
(Sean, Anyone? do you think this could be stickied for noobs since they are just going to come and ask again if they need a respirator This would avoid more posts asking on using a respirator (since there are so many).).
These are the safety equipment you need: Respirator (DUST MASK WILL NEVER DO!!!), Disposable gloves, Goggles.
And pretty pictures!:
Safety First:
Read the safety instructions with your fiberglass kit: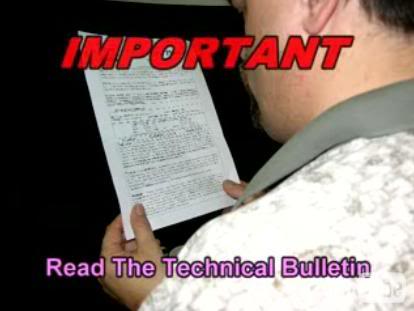 Wear gloves: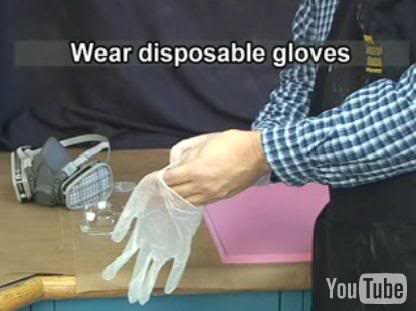 Wear a respirator and protective glasses:
A SIMPLE DUST MASK WONT DO!!!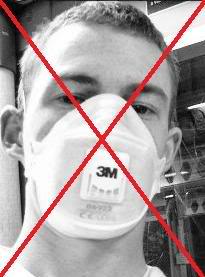 NOT EVER!!!
(This tutorial was made since some people are being unbelievalably stupid and actually believe that you dont need anything for your own safety).
Also if someone tells you that you dont need a respirator, Dont believe them!
HORROR STORIES! (to those who still dont believe that safety is important)
My fathers friend sufficated of early death because he had not been wearing a respirator... he had been working on boats made out of fiberglass for many years.
eventually he went into a coma and died 2 months later, It was diagnosed that his brains nervous system was completely destroyed because of the deadly fumes.
Story by Finnish Spartan.
Today was a cold day, and when i wore my goggles with my respirator, my goggles fogged up. I elected to save myself of the fumes and only wear the respirator
I was finishing up the structural work of my helmet with some bondo spot putty. I was in the process of trying to smooth out a spot on my helmet that was sticking up, using my plastic spreader to push it back down to place while putting some putty onto it.
I slid the spreader off of the plastic leaving just the putty on it, hoping that the putty would secure it down. Before I knew it, the plastic had broke from the rest of the helmet, straightning itself out, and catapulting globs of putty directly into both of my eyes.
As you can imagine, Spot putty doesn't feel too good in your eyes, so i quickly rushed to the eye wash cursing everything from the brand, Bondo to all putty knifes
My eyes are fine now, but I quickly learned my lesson to
Always ALWAYS wear a respirator and goggles!!
Story by Zaso117.
ok i just resined my helmet a few mintues ago (with a papper filter resperator, safety goggles, and glove ) now my face is starting to pull a few muscels i hope i didnt get toxicated.

Story of BLoodxBrothers


ADD YOUR OWN STORY HERE!! just post it below and i will add it!
-Finnish
Last edited by a moderator: