Hey everyone! I've been watching for a while, waiting to submit.
I got tired of looking at my Halo action figures standing blandly on my desk like pieces in a museum, so I designed a display.
It's a shortened cross-section of a corridor in the Pillar of Autumn. Check it out.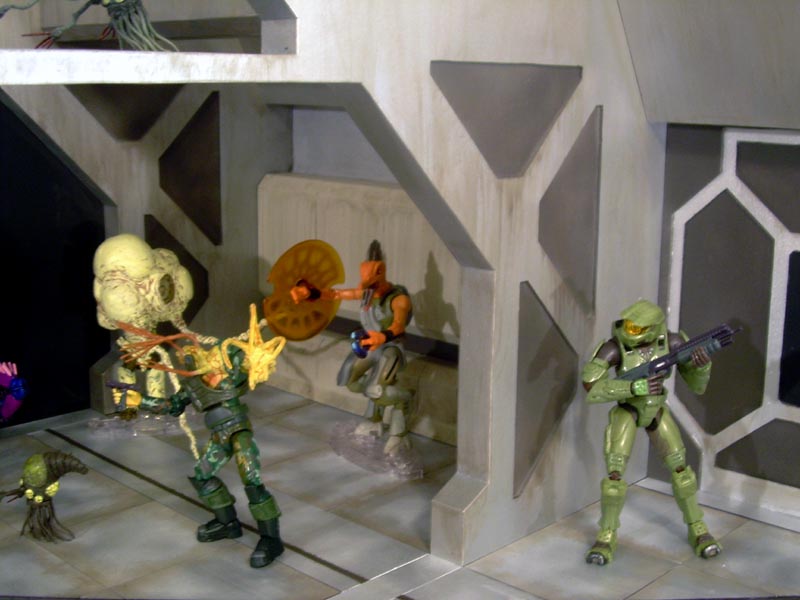 On an MDF base, it's otherwise made completely from foamcore and polystyrene. At 1/6 scale, it measures a full 48" wide in front, 36" deep on either side.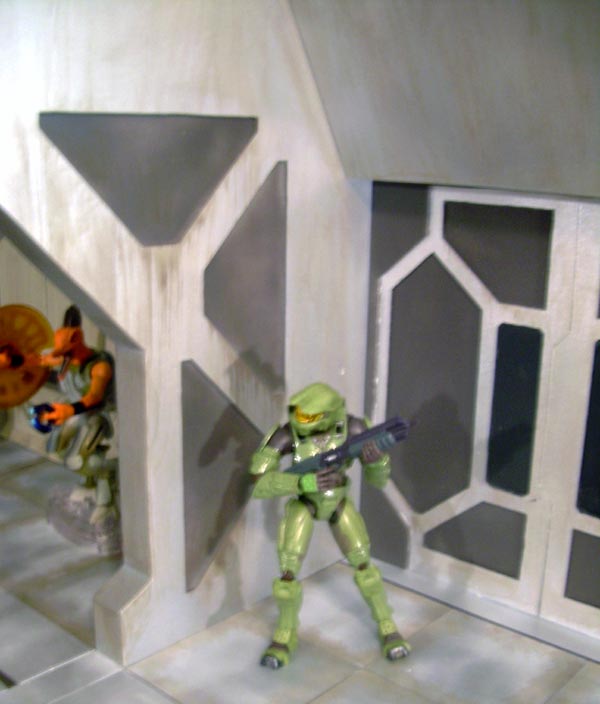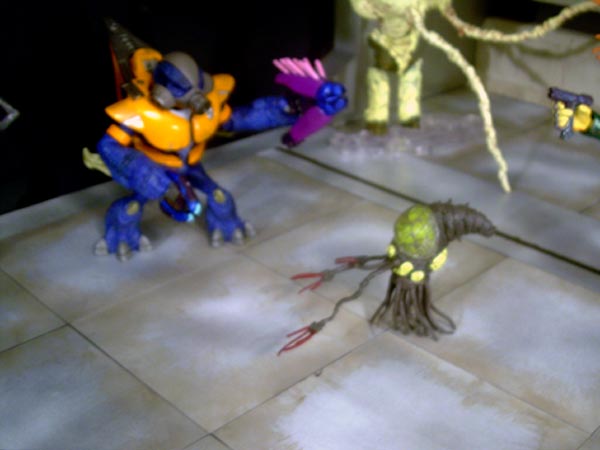 I pulled some screenshots into Adobe Illustrator, sized it to scale, traced them out, and cut vinyl templates at my sign shop to follow. It was all cut out, and the thicker pieces were built up using foamcore ribs skinned in .080" styrene. Even then, there was a good bit of trial and error- I ruined two versions of the hall cabinets and one support trying to get it right.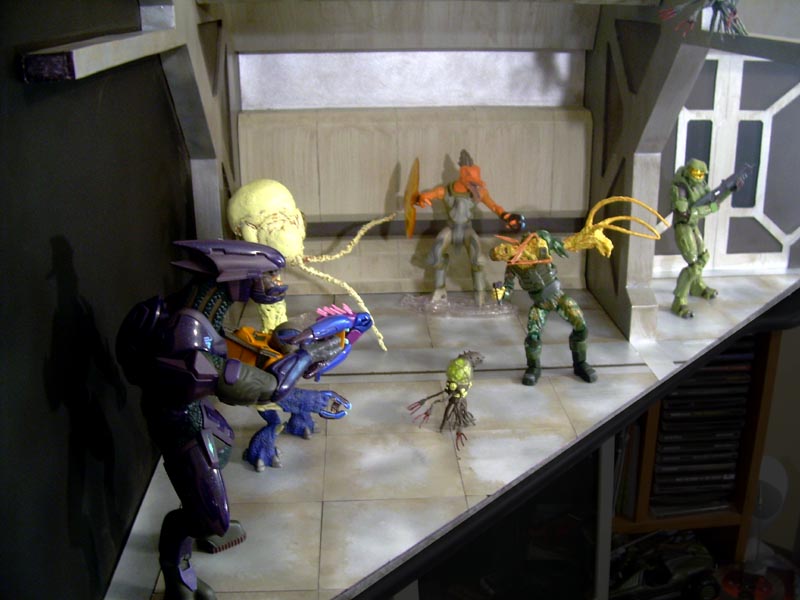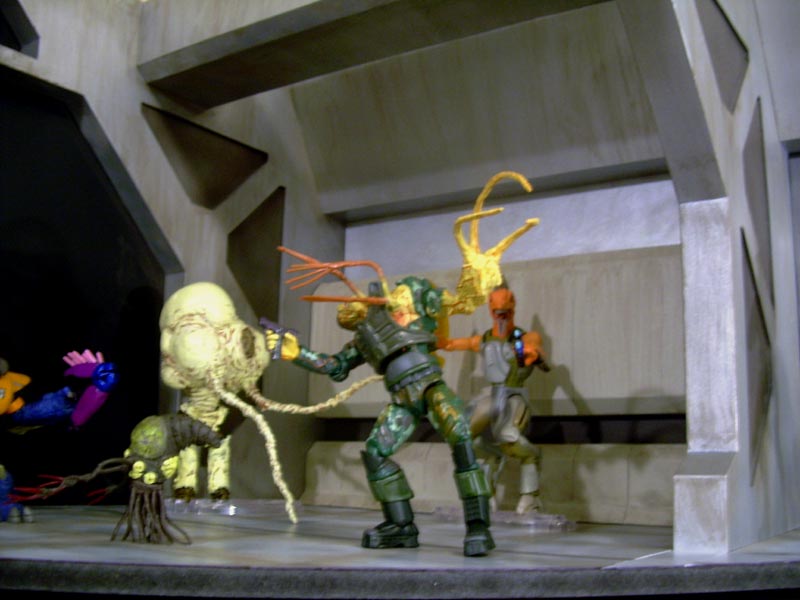 The weathering was a lot of fun. Using the same techniques I use on my R2-D2 (I'm a member at astromech.net), I detailed the surfaces. Each of the floor tiles were painted and placed individually. My wife was terrified I was gonna get thinned paint all over. haha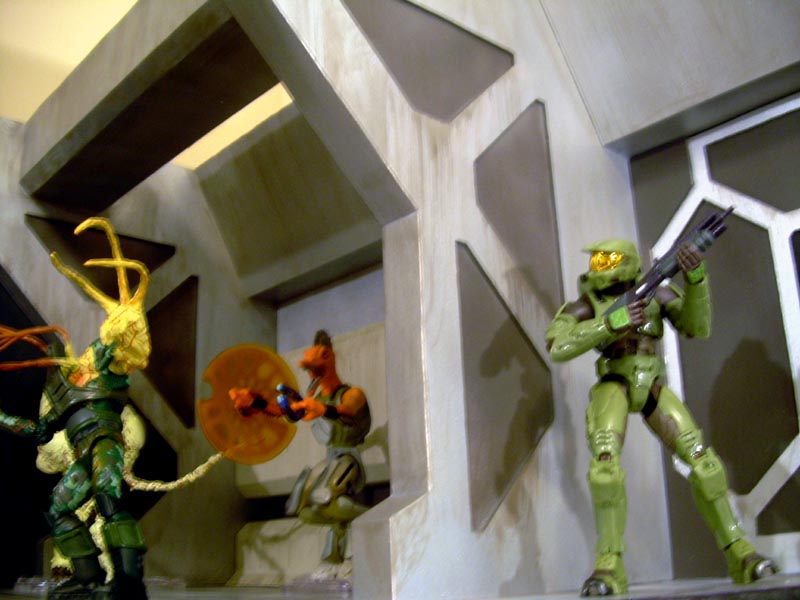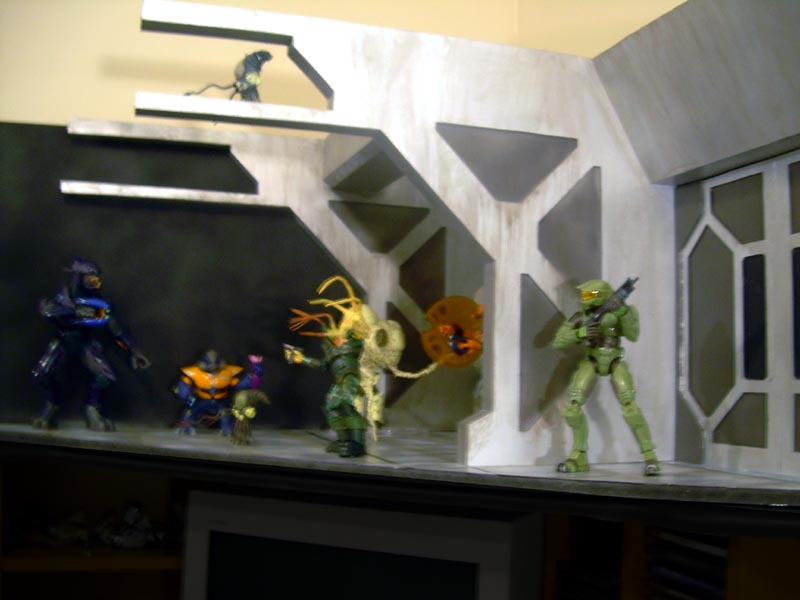 The only thing left to do is that I'm going to paint the rest of the corridor continuing down the black area on the back, but that's later. Here's a fun final pic:
I was waiting until I was finished to submit, because I didn't want to look like a low-end noob if it ended up terribly. :mrgreen: