Hey all!
It's been a while so I thought I'd stop by with an update.
I'm still printing away at the Gen 3 armor by
MoeSizzlac
.
I picked up a larger printer since the last time. CR-10 V3 (Who needs a kitchen table anyway?)
You can see the progress pics below of all of the parts in various states.
I've decided to coat everything with a thin layer of epoxy to hopefully give it a little extra strength and weight.
I've learned a lot along the way and still have a couple of pieces left to print.
The back
The cod piece
A Second boot
....and maybe a different helmet. The Zeta variant is too cool looking.
I'm still trying to make plans on how to approach the under suit but I've been doing my research and am still confident I can pull it off.
The main problem I'm having right now is with the boot. The cover plate and the strap that went with it don't seem to angle right to attach to the boot.
Is this part usually a soft piece or made of foam?
Also, I had plans on making the bottom of the boot a rigid foam or plastic. I'll probably cannibalize a pair of shoes to go inside them and strap everything down.
Any tips, tricks, and feedback is always appreciated!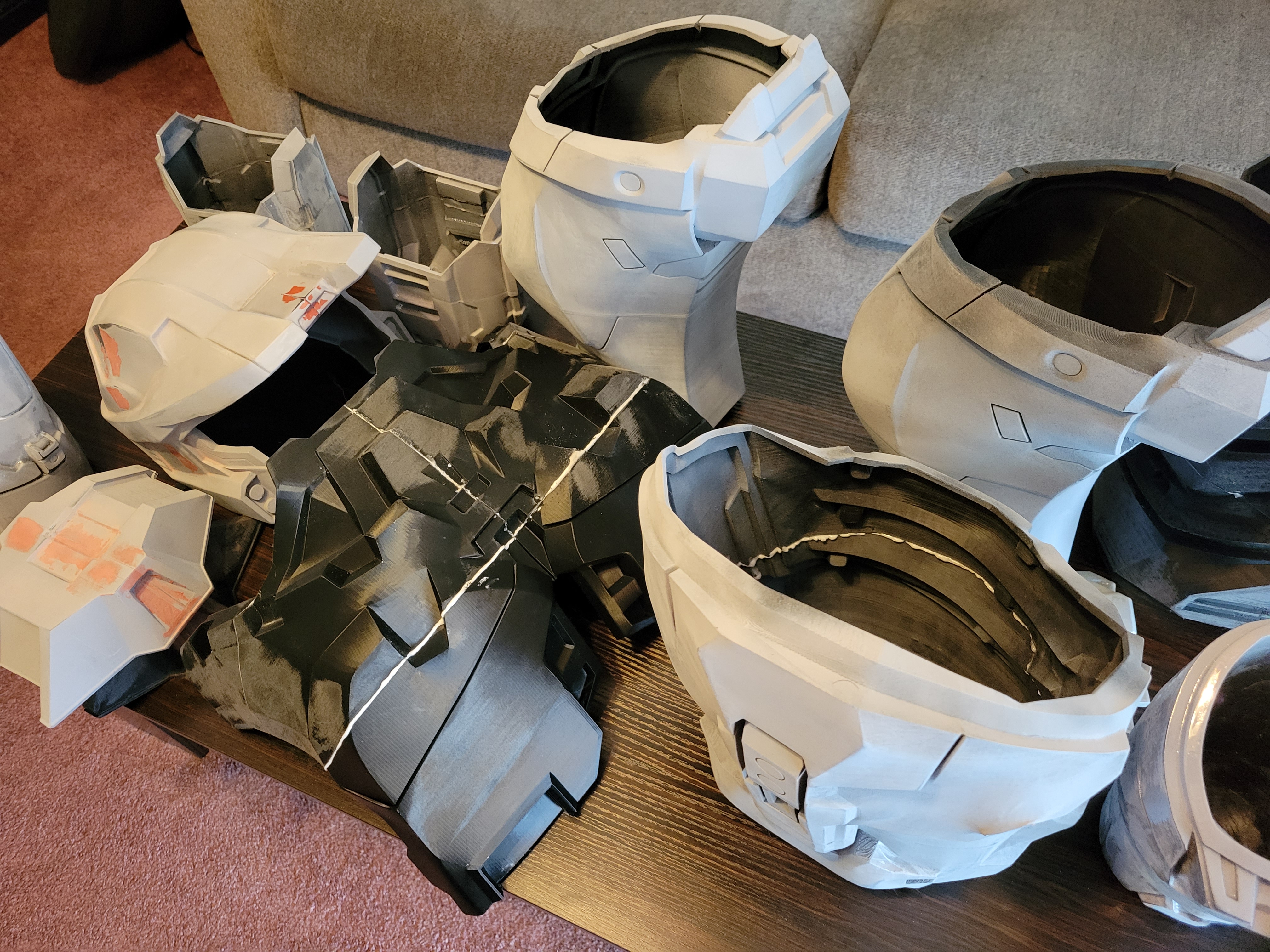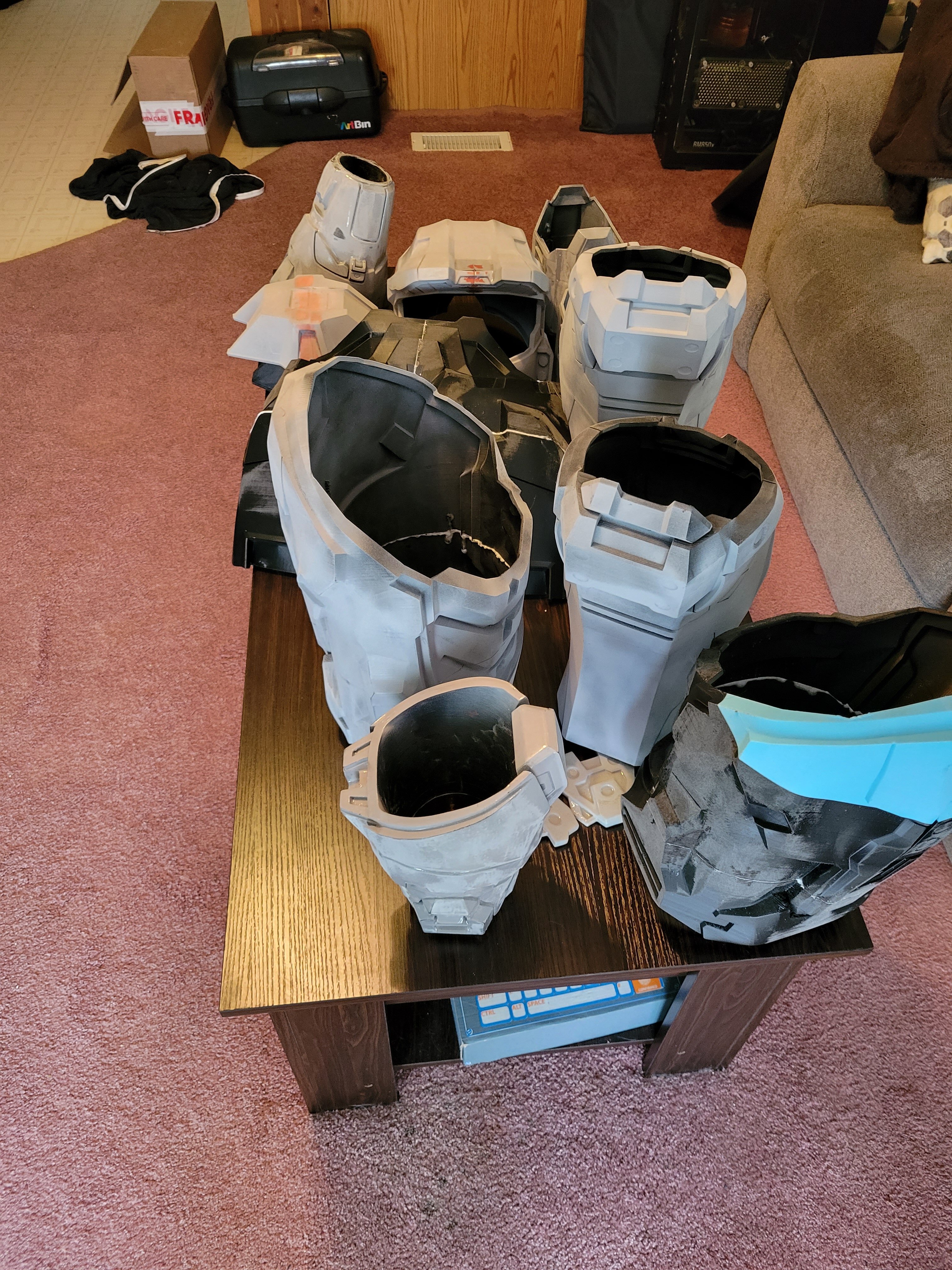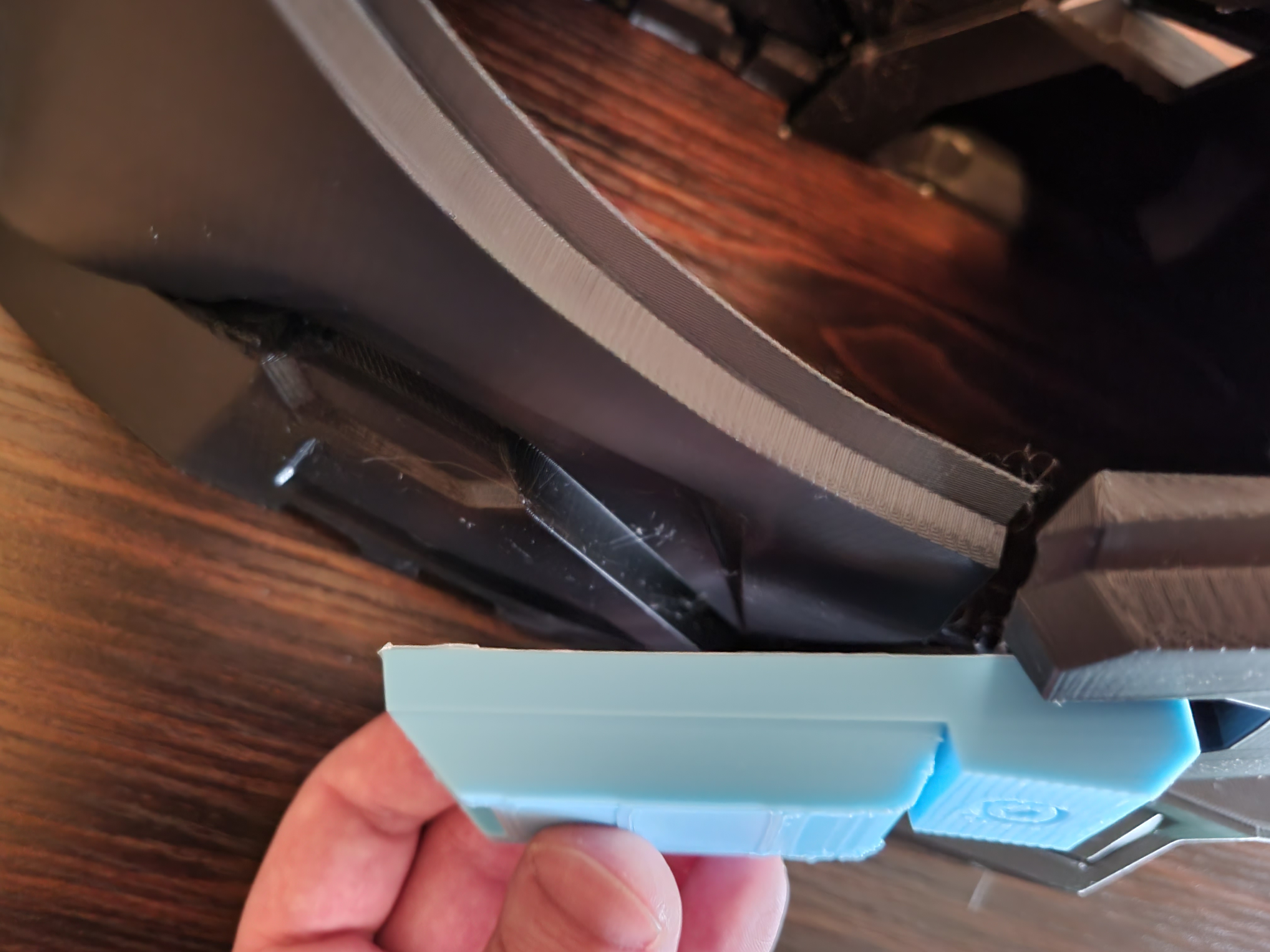 And finally, the new printer in its enclosure!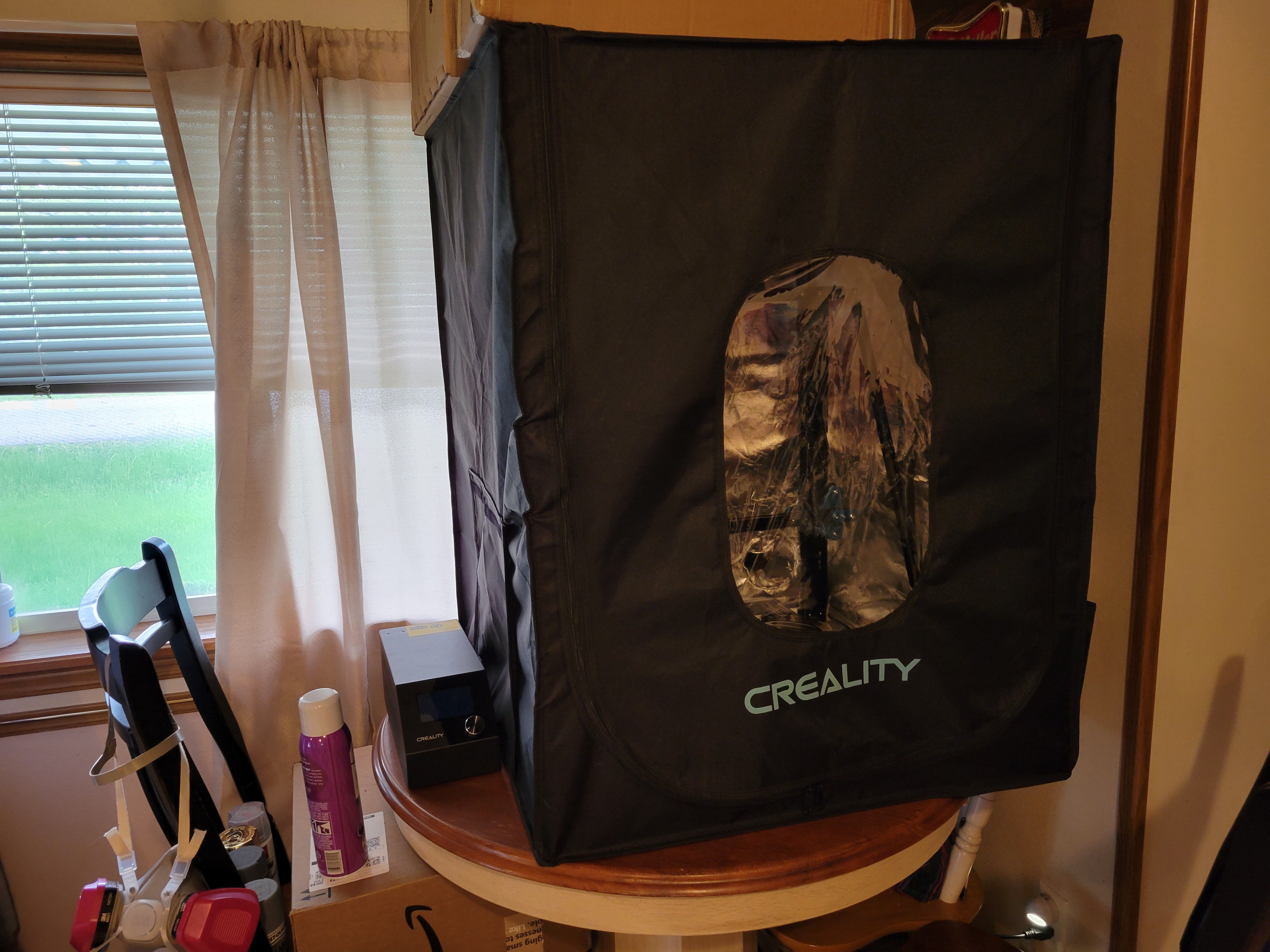 Thanks everyone!