Look guys. I made a post.

I started this in late August 2020, and have been making slow progress over the winter. This is broken into 4 sections: Mask/Helmet, Mechadendrite, Armor Bits, Fabric Elements. I'll regularly update this as I go and flesh out the sections. This is going to have blinky lights, microcontrollers, foam, plenty of iterations, tossed features, and mistakes that become features. Buckle up.

Concept

:

I got inspired by SKS Props' Tech Priest and rabidly doodled a concept out on a steno pad in latter half of a night shift. I've pulled bits from other Tech Priest cosplays, Deathwing, and 'rule-of-cooled' my way through my design. My apologies if it's not lore-friendly.

- I really liked the balance of armor and robes that the tech priest had, and the mini below that SKS used as his basis was also mine. When looking for reference, I came across a couple of Tech Marine and Skitari images that I've pulled parts from.

- The mask is based on a screenshot from Deathwing. Large eye on one side, with two or three on the other. The aperture isn't necessarily from an reference I found, but I thought it would look cool.

- The mechadendrites I've seen look cool, but I figured movement would add a lot to it. I've come across a couple of open source robot arms and prints from Thingiverse, but I settled on a repurposing of an Ikea lamp as the base for mine.

- Axes are cool, but what if it was also a chain saw? And a wrench. Not sure much needs to be said here.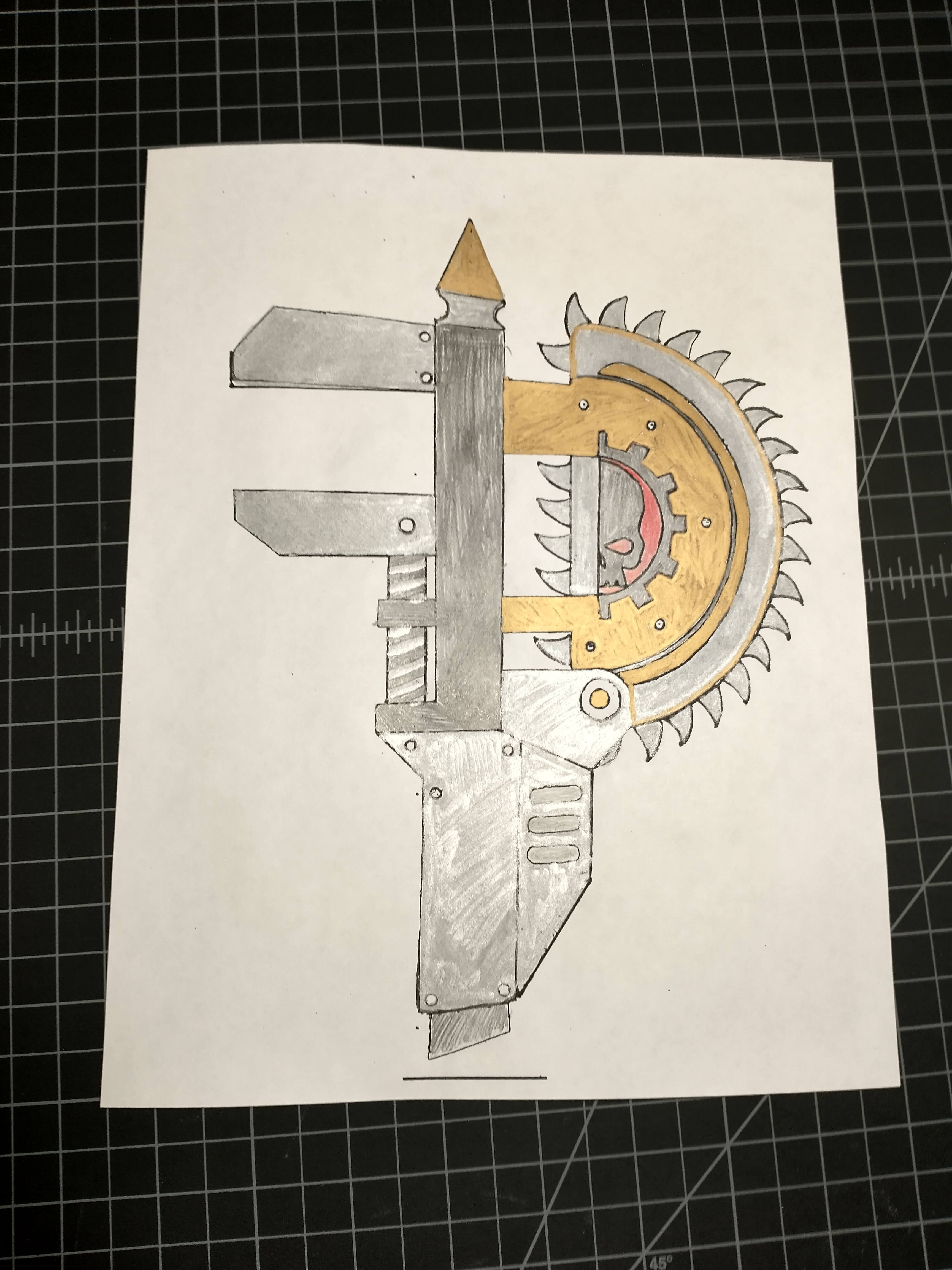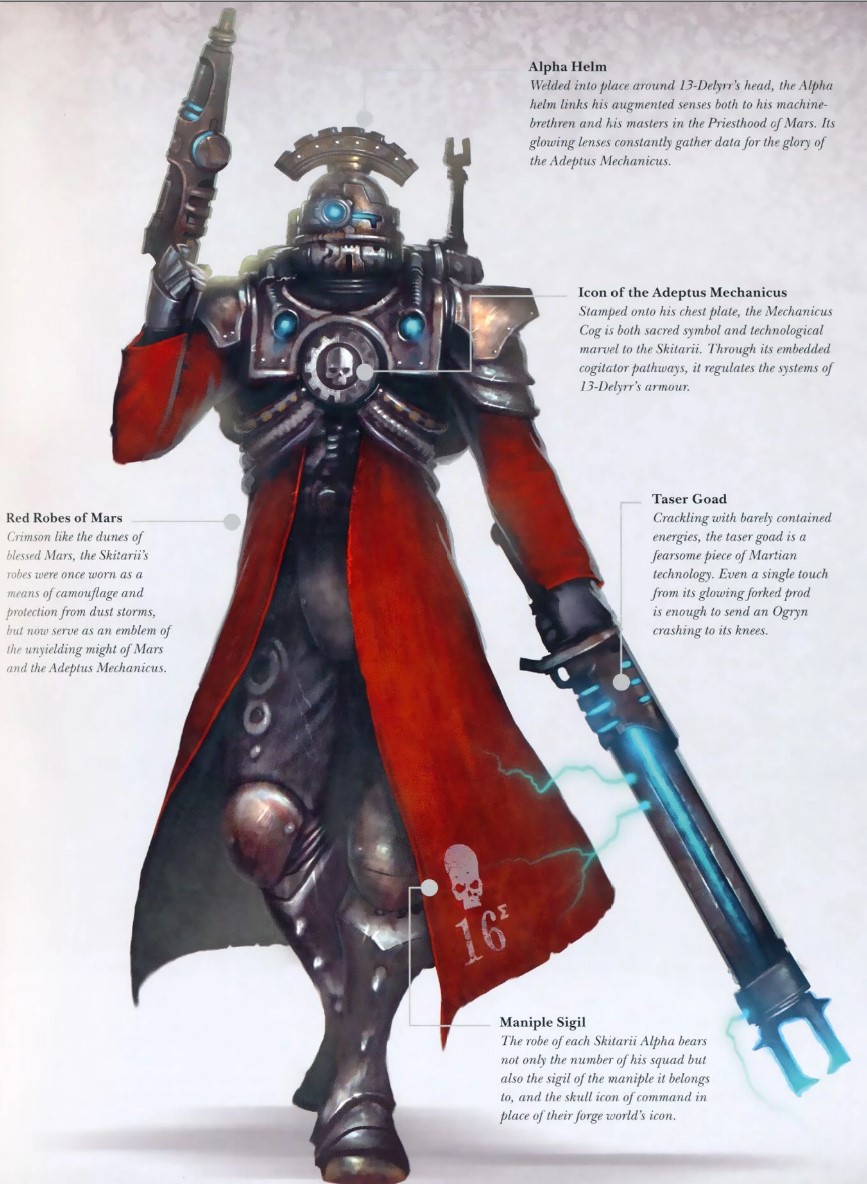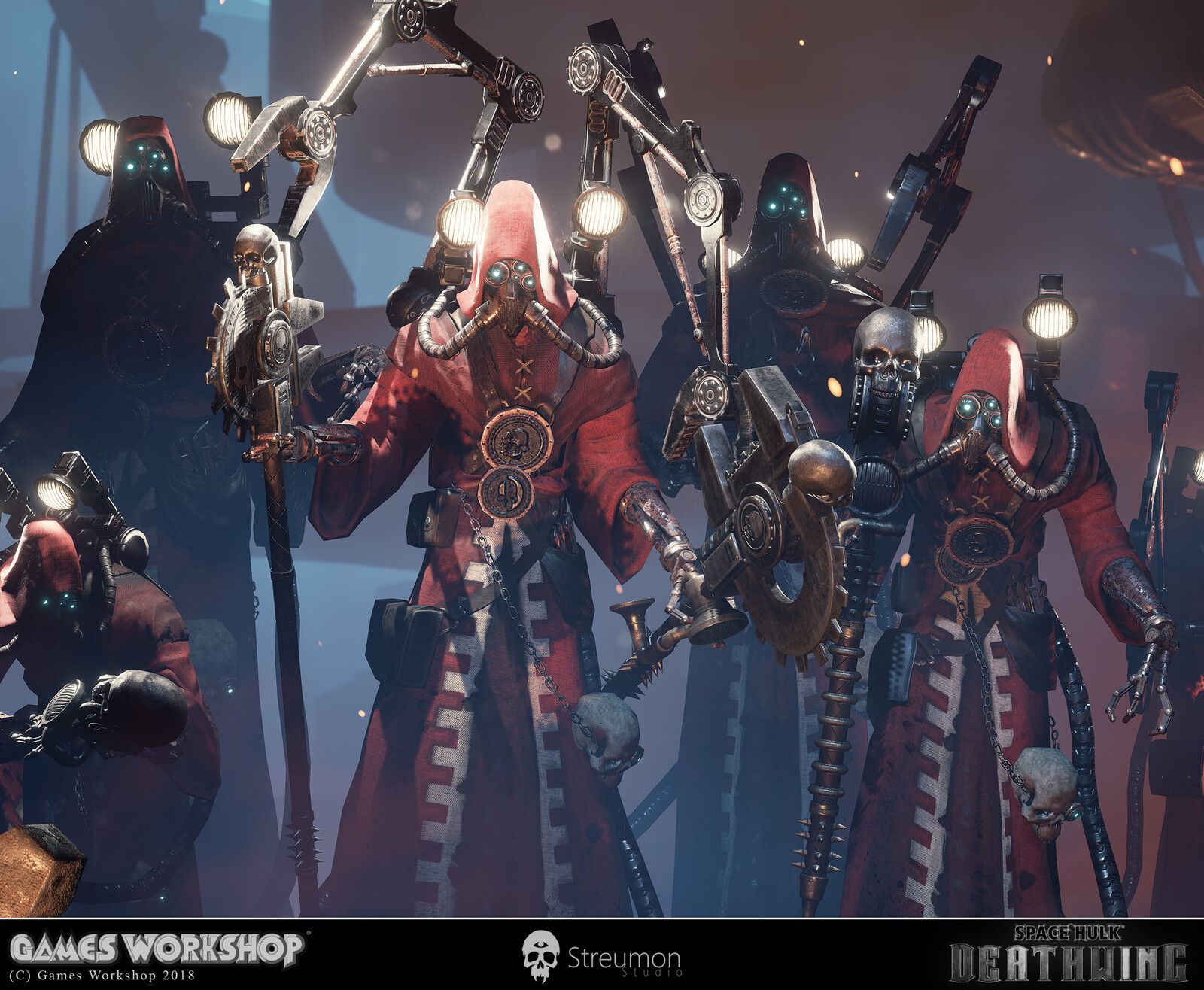 Overall goals:
- Motorized Mechadendrite
- Motorized Iris/Aperture Eyes
- Foam armor
- Fabric priest robes. Learning to sew will be fun.
- Pack down roughly within chest piece (Minus axe)
- Tech Axe
Ideas thrown out: (This is only going to get longer)
- Additional mechadendrite(s)
- Spinning chain or moving crescent wrench on the tech axe
Sections
:
- Mask/Helmet
- Mechadendrite/ Tech Pack
- Armor Bits
- Fabric Elements
I've got a fair bit of progress so far and I'm updating the section posts with my progress so far over the next day or so.