I have a Laser Tag game on the 30th and I wanted to wear a costume for it. I ended up deciding on a Reach-style ODST with a working MA5B tagger.
I have already built one helmet out of 3mm foam after SimFam got the ball rolling with his awesome one: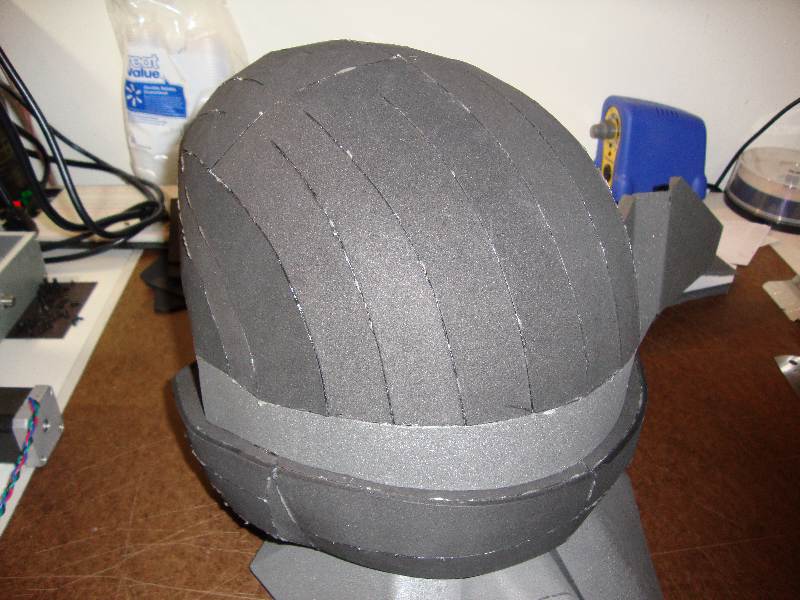 This helmet taught me a lot about how to layout pepakura files for foam helmets. I really regret using that 10mm foam as a backing strip because it threw some things out of alignment. I have already modified Hugh's helmet for foam(had to simplify things a little) and have it ready to go, so I will be starting that soon.
I built the shoulder today: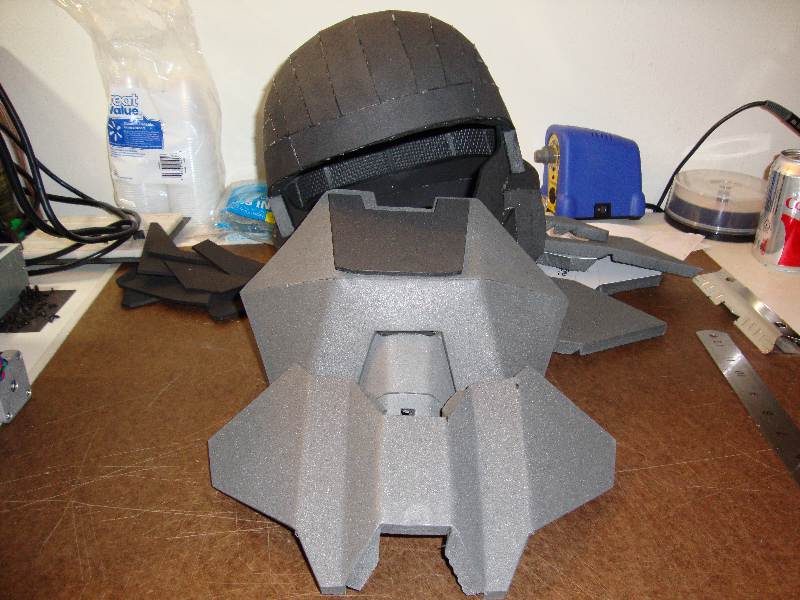 As you can see, it is a little too big. It is perfect for a Reach shoulder though, as the ODST is a bit bigger on Spartans.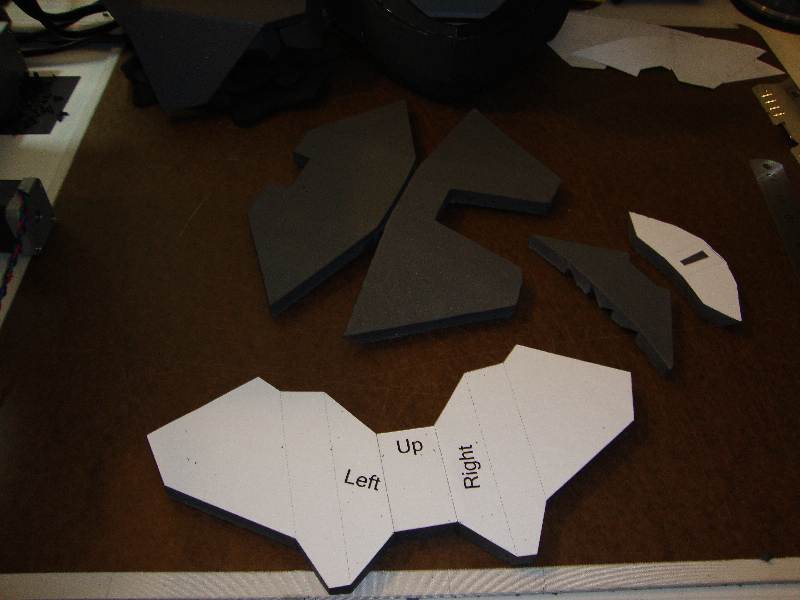 Starting a new shoulder. I have modified Kirrou's excellent shoulder for foam and pepped it. 5 parts for a shoulder, pretty nice, yeah?.
I love this, you cut the angles in the back and then....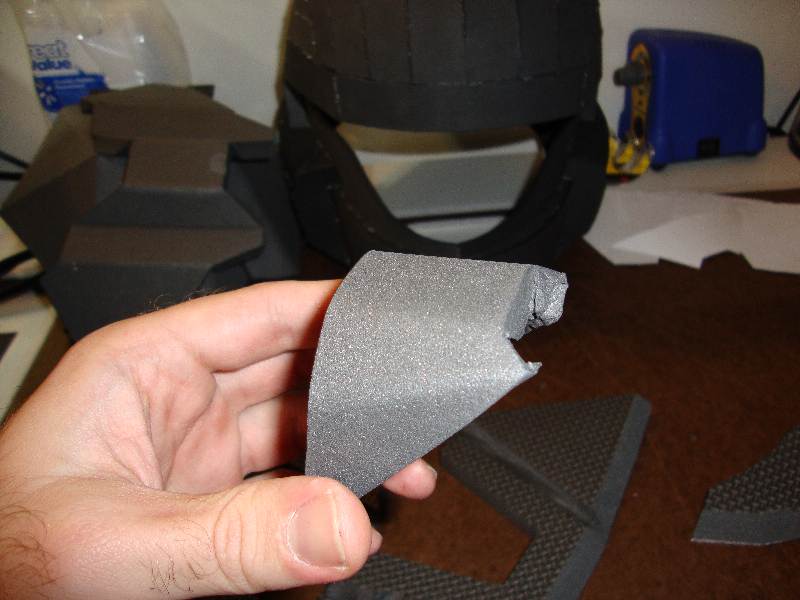 ...squeeze, it is like magic how it folds together into the shape you want.
More magic.