Well-Known Member
European Regiment
Hi guys,
since ive bought a new 3D printer (which has some issues lately, but iam working on it) i want to get my whole armor out of the printer (my old ODST armor breaks apart because of some problems with the resin and fiberglas thickness).
the first file iam printing is the h4 battle rifle:
the file is great and contains several diffrent objects which collapse in the inside. some 3d slicer programms can cause some errors. i highly recommend to fix those files with NetFab Cloud service. So you will avoid some some holes in the inside.
here are the updates. if you are interesed in the sliced parts let me know. i can upload them (they are optimized for 3d printing beds with a sice of 225x15x15mm). btw. ive edited some parts (like the bolts at the grip and so on).
RIS Mounting Bar
Barrel
Front Side
Trigger
the rest will come next week.
Since i want to create my whole suit with the 3D printer, ive to edit most of the pepakura files and adding some details, smoothing the surface and so on. iam using blender, but iam still a noob so this process will take a while.
Major steps for every Pepakura File:
Adding Missing Details
Carving some missing details out of the surface
Adding Thickness with Solidify Modifier
Split the files into segments which are wearable
implementing an optional interlocking system
smoothing the surface
Release the file!
Halo 4 Recuit Shin:
the last 3 days ive edited the h4 recruit shin modeled by
Fat-Hi555
, who gave me the permission to edit those files for my own purpose (actually he created the files for me and with my ref images
he is a really nice guy).
here are some of the results for the smoothing process and details. you will notice, that ive to redo the smoothing after ive edited the details. but i will release the file within the next days:
The Original Pepakura File: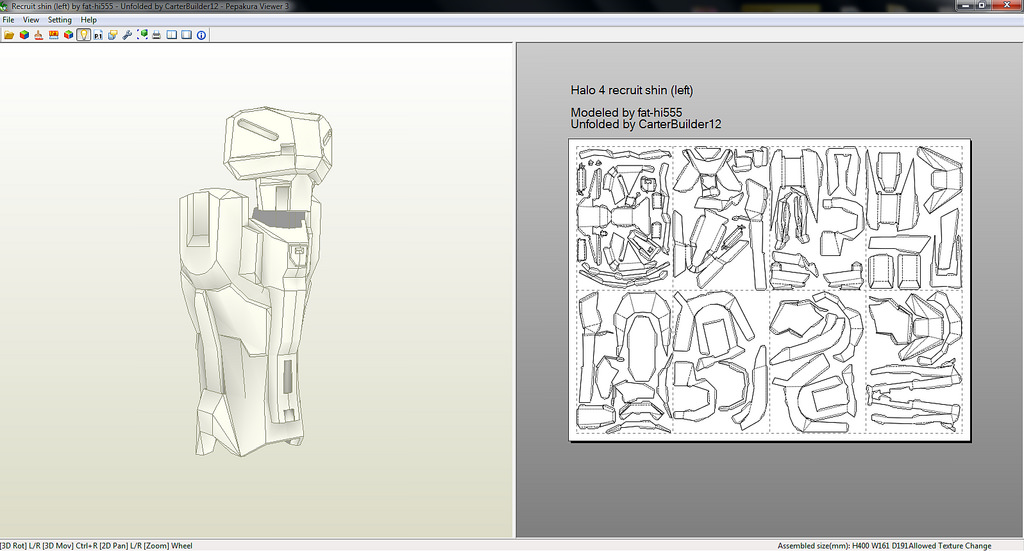 Refs:
Back
Front
Left Side
Right Side
Overview
Smoothing Example: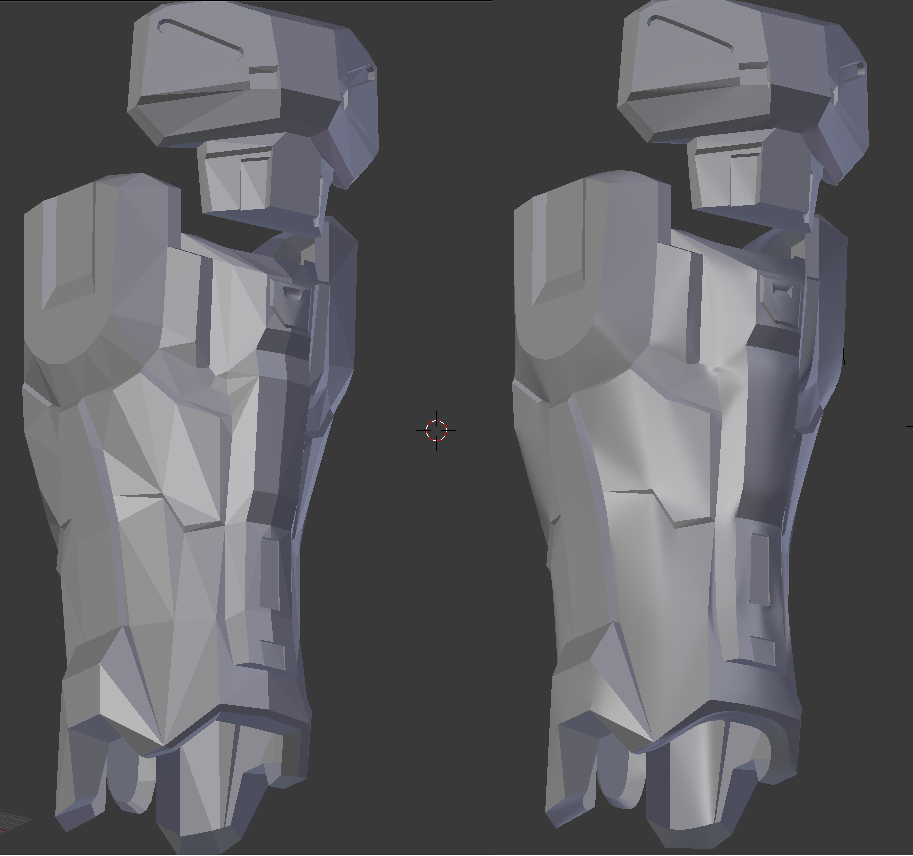 Details: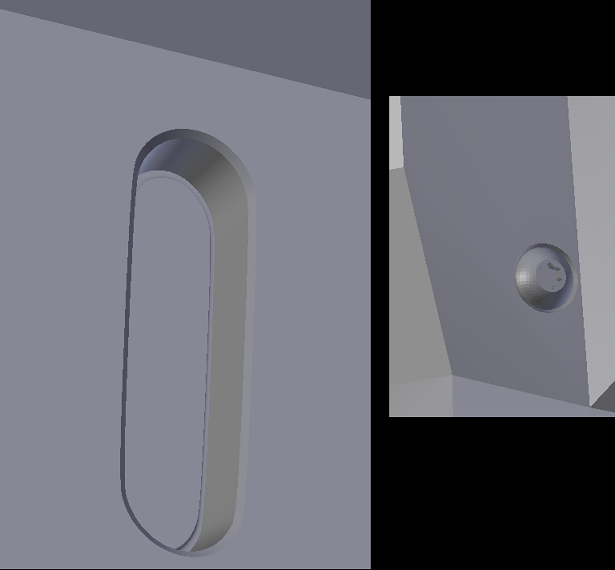 Image Details 02
Image Details 03
Image Details 04
The next steps will be the Splitting, Adding Thickness, Smoothing and Locking System.
The next files ive in mind are the Warmaster Shoulder, Recruit Thighs, Recruit Boots, Recon or CIO Chest, Air Assault or Recon Helmet.
Hope you like this and there are some users around who wants these files
DOWNLOAD:
Dropbox Folder with all files i've to offer).
https://www.dropbox.com/sh/n79kzrexl2laf75/AAB0rOh7PtOLk3d1qJANfoHFa
Format:
STL and Blend for any further attempts to improve the files.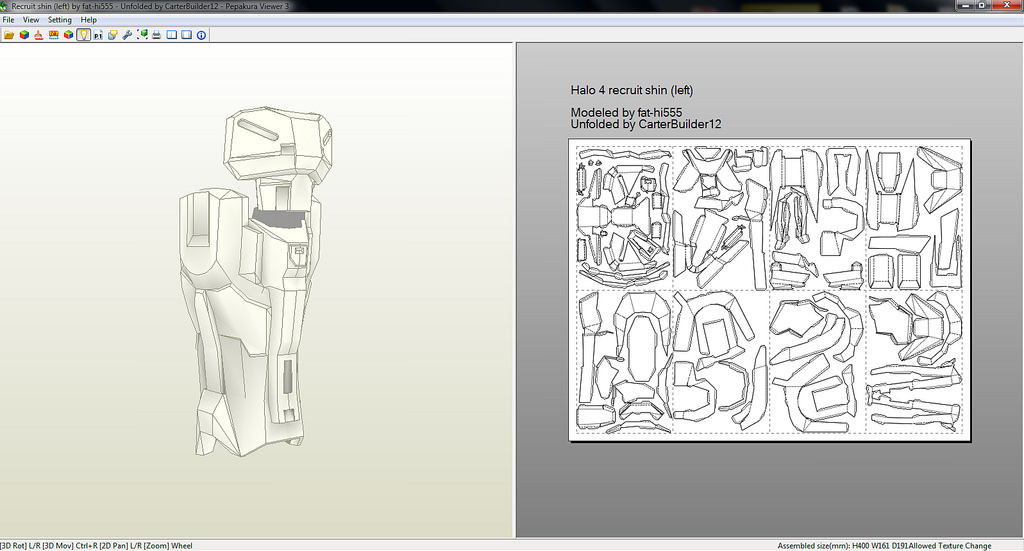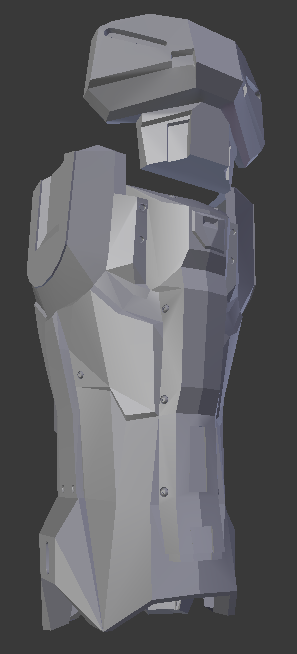 Last edited by a moderator: