Member
Southwest Regiment
Hey Y'all this is my favorite go to breakfast/treat for whenever I don't have an appetite or need a pick me up. To give some context, I have a lot of food intolerances so the ingredients I'm using are safe for me but can be changed out to what works for you!
Things you need:
-
Blender
(the appliance)
-
8 oz. Almond Milk
(Can substitute for other types of milk)
-
Unripe Banana
(frozen is preferred if not frozen add 4 oz. of ice. If you can use ripe bananas add less sugar)
-
Ground Cinnamon
(To your hearts desire)
-
Sugar
(half of your hearts desire)
-
Vanilla Flavor or Extract
(to your hearts desire)
Optional:
-
2 Scoops Vanilla Pea Protein Powder
or any protein powder you have (thickens and makes this more filling,)
-
Spoonful of Nutella
or cocoa powder (Banana smoothie good, chocolate banana smoothie better)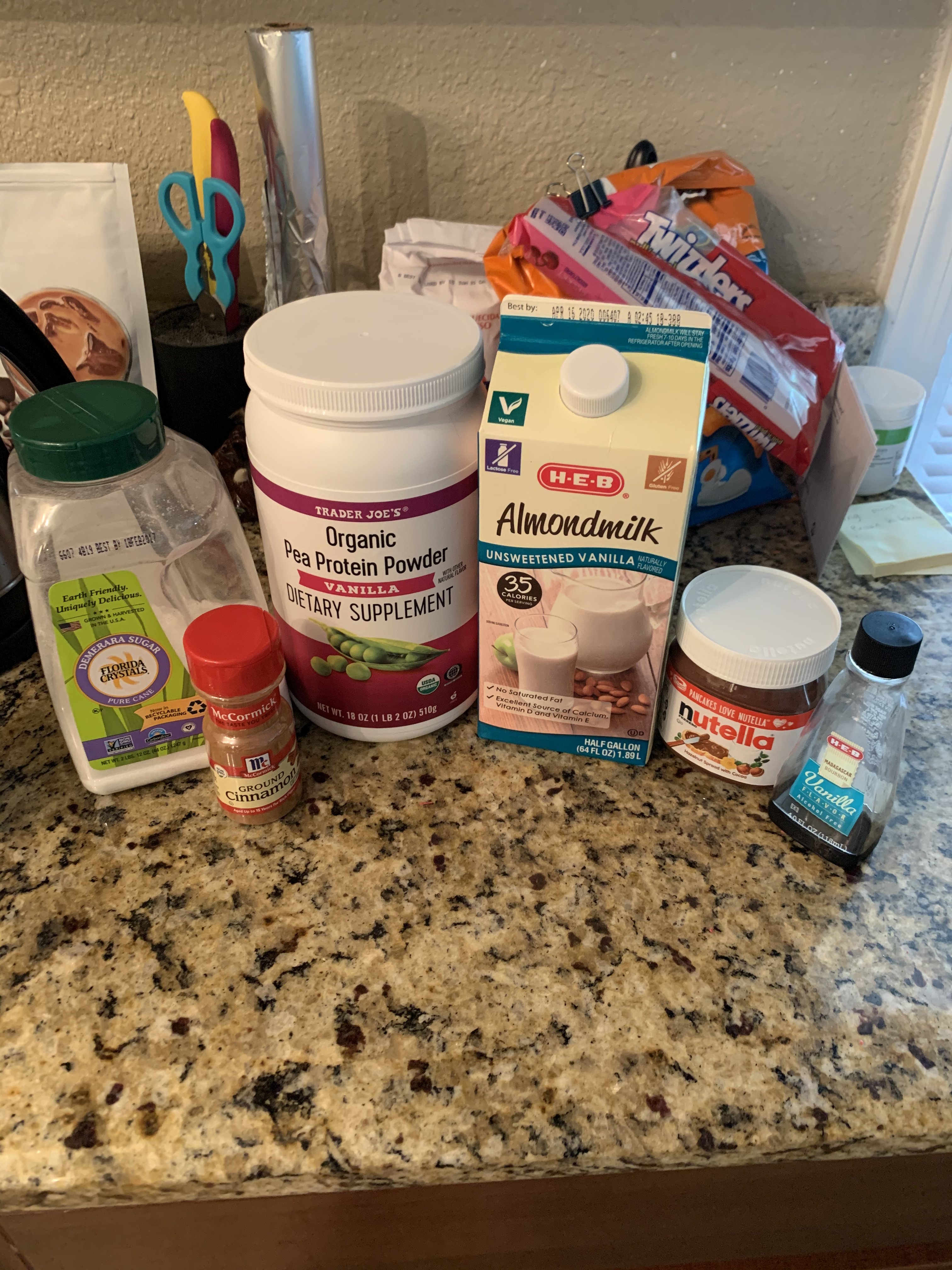 Add your milk first, powder ingredients second, frozen banana (and ice), then Nutella on top. Blend until your blender stops making scary sounds.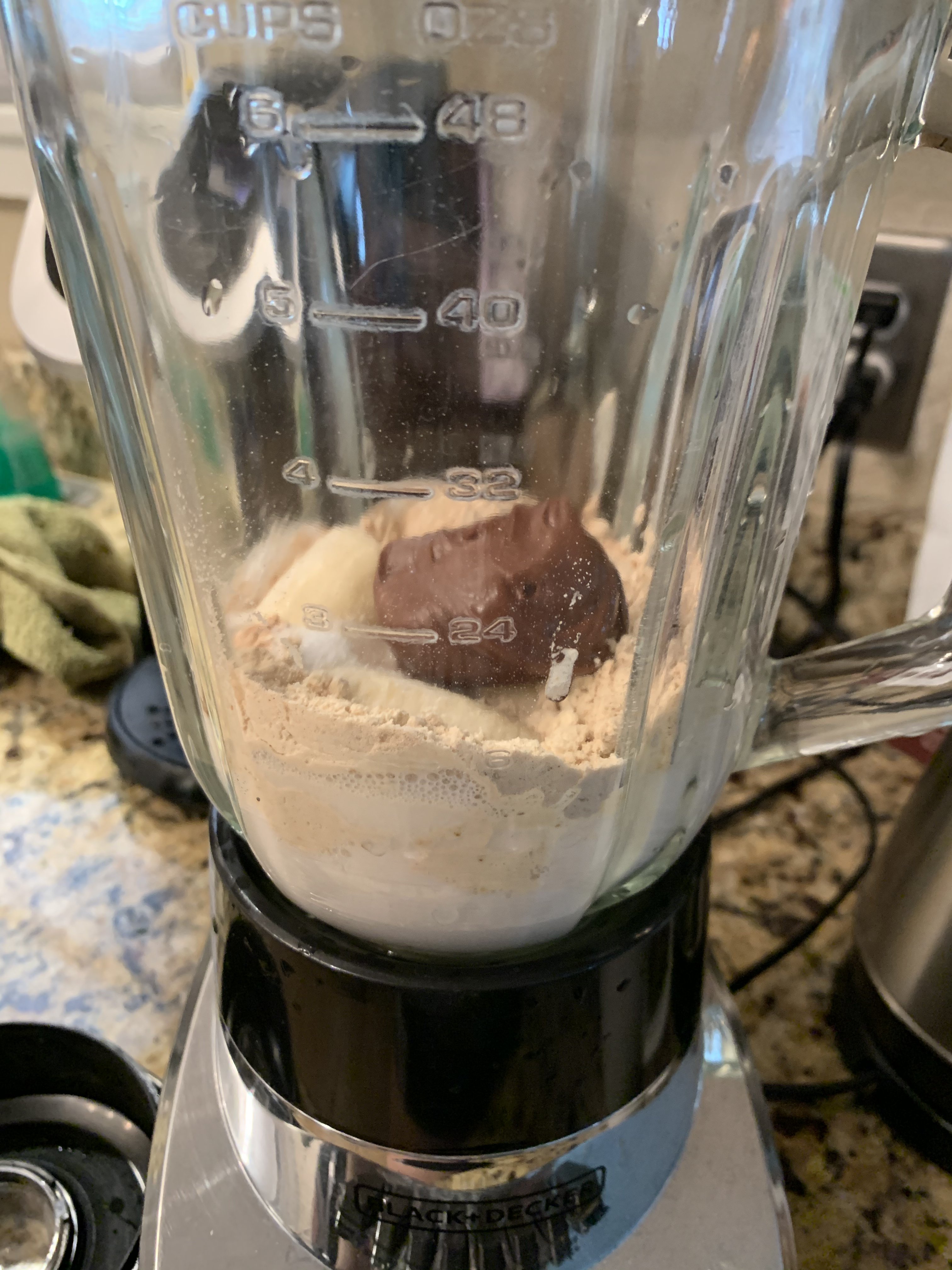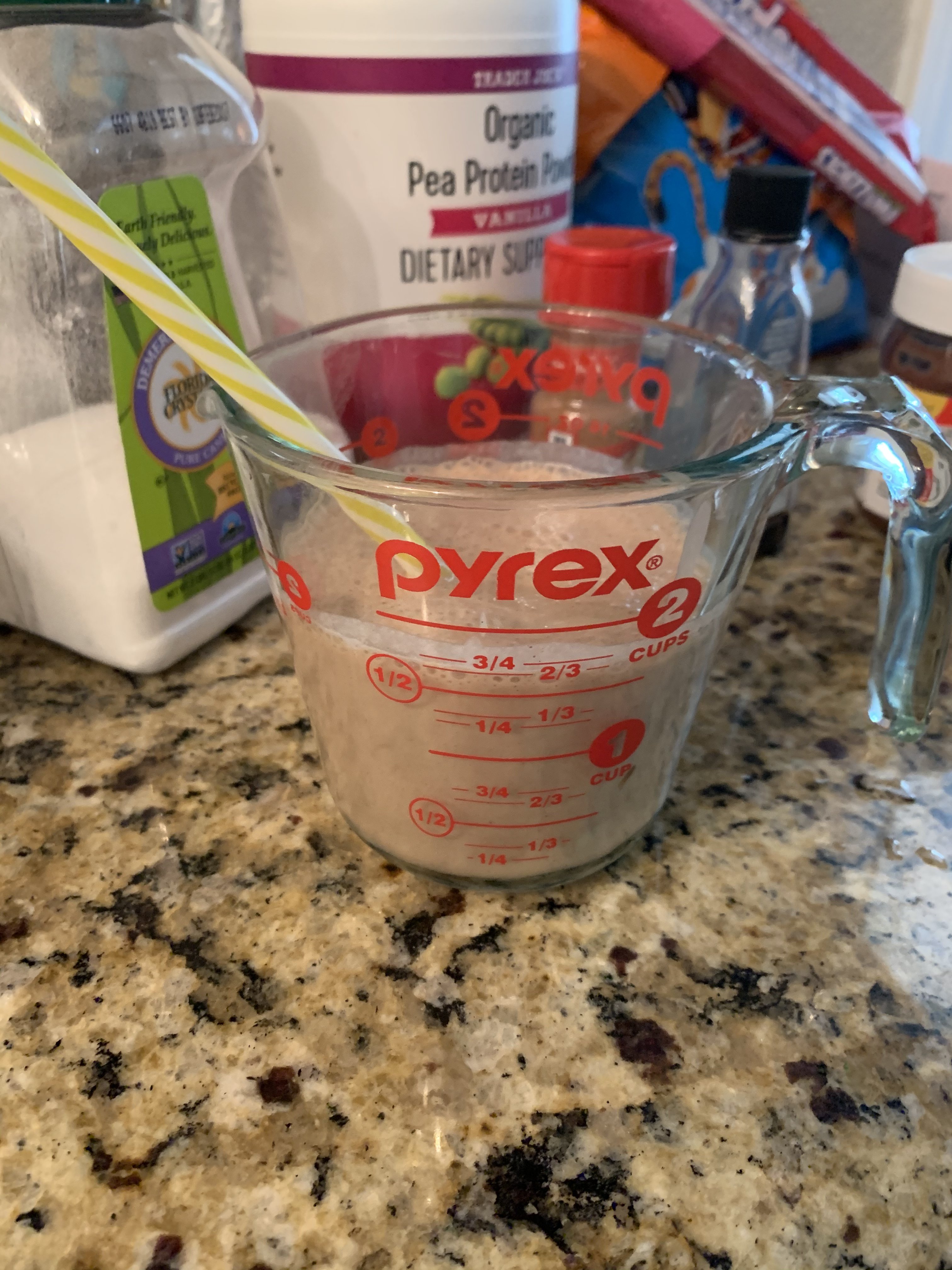 Enjoy!
Please don't judge my cup '/w\'