Sr Member
Australian Regiment
The last two nights have been spent on a couple of small details on the port side cannon and skinning the wing.
My interpretation of the safety/arm selector and tag out of the cannon is a little variation on the box used for the show, but I found out after I had made it. Thus, I think I will leave the heavy duty Baz solution on the port gun and go for the screen accurate safety on the starboard gun later. Why the heck not indeed?
My version actually works and has a spring-loaded slide catch that locks in the disarm position with the positioning of the safety lanyard. There is a resounding, "CLACK!" when you release it, ready for combat.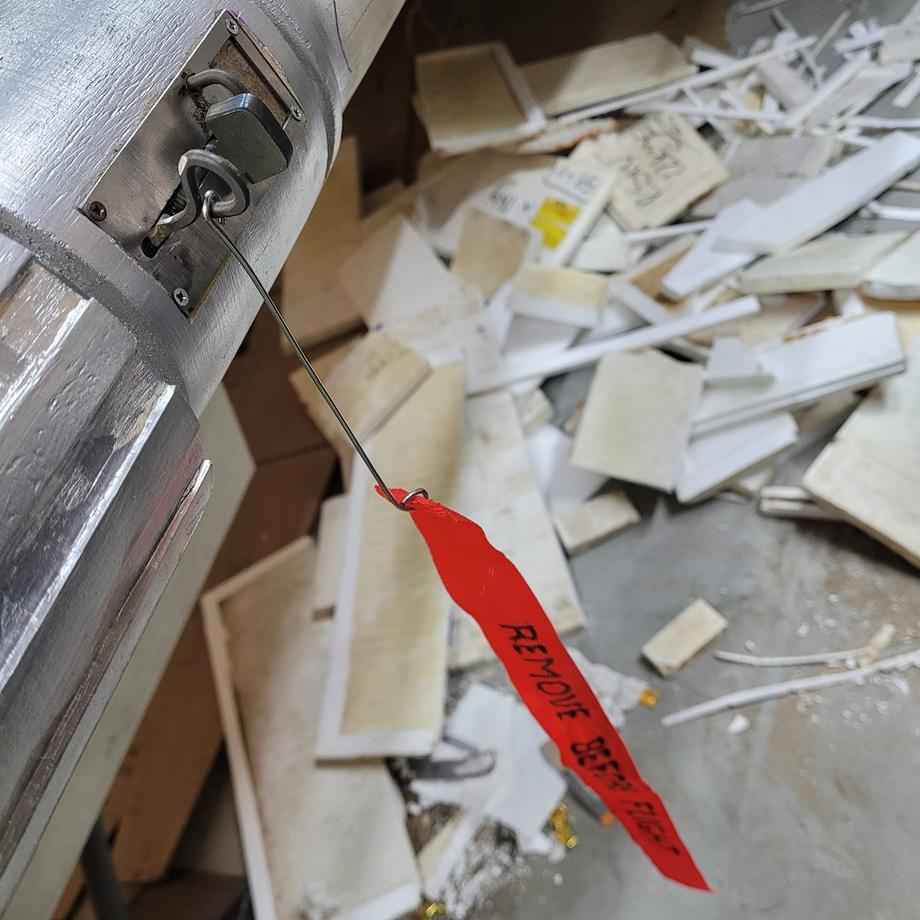 There's a gizmo under the wing that looks like it serves no function either than to look col and add a bit of texture to the end of the wing and gun mount. Made it out of a few layers of MDF glued and screwed together. Paint and screw on.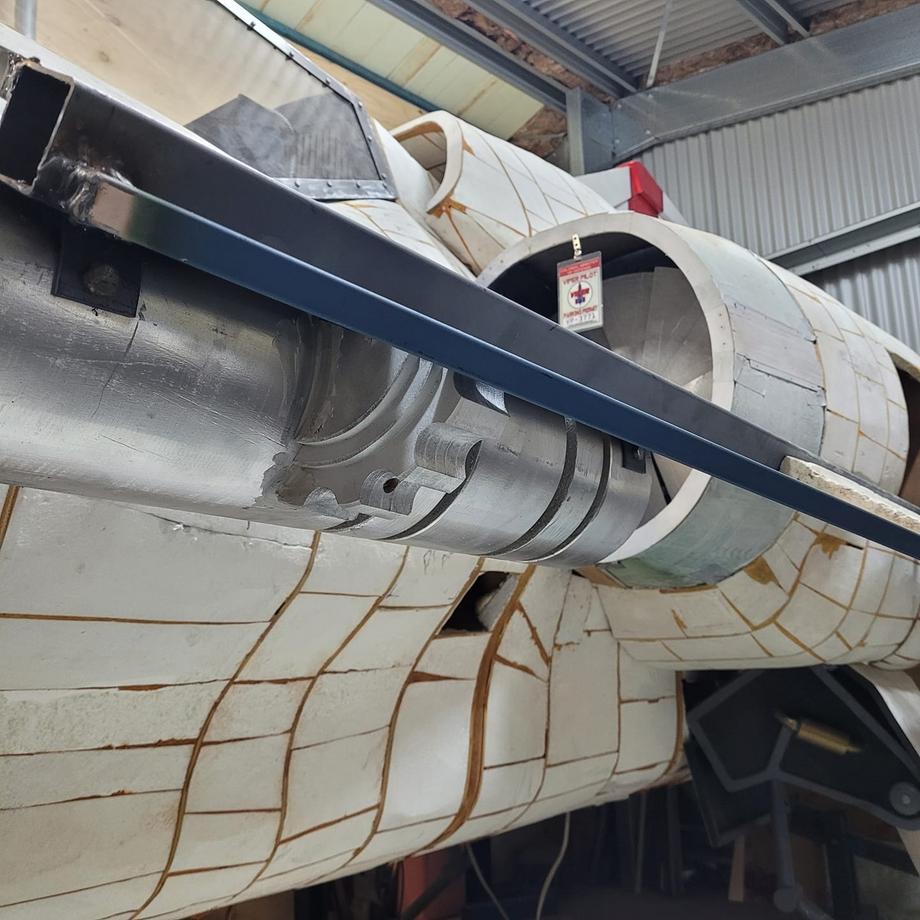 The wing has now been press-fit with polystyrene. Soon I will use expanding foam adhesive glue to fit a second layer over the top, building thickness and locking it all in solid so I can sand and shape it.