Hey all,
I'm starting a soft build in hopes of losing some weight before I build an armor kit. I found the Class-61 Armor technician's in Spartan Ops and figured they'd be a nice, socially compliant model, given the times.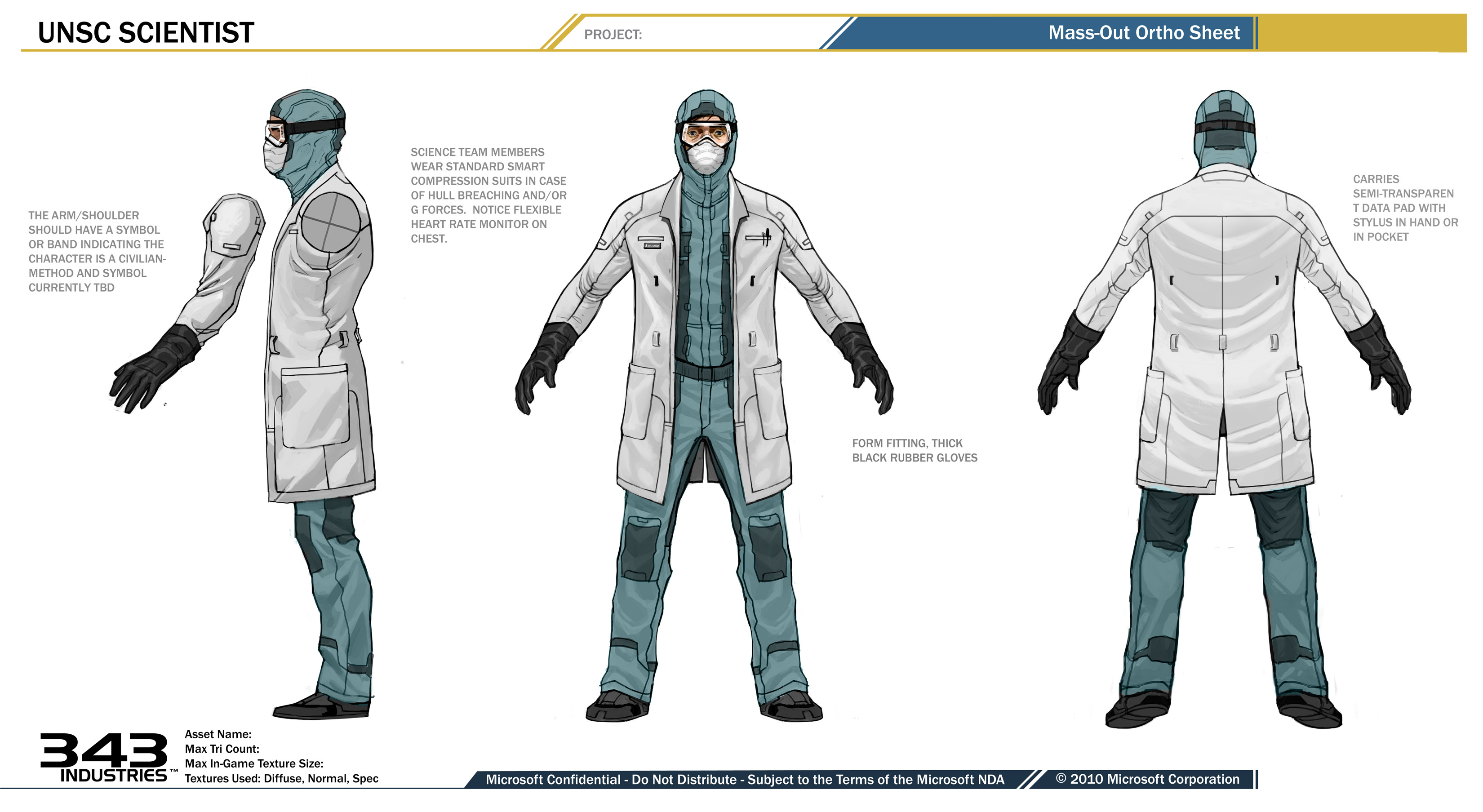 Wiki Pages:
Class-61 Technician
Civilian
So here's my plan, (Critiques wholeheartedly welcome)
"Off the shelf"
Lab Coat: Dickies brand should be here later today, for fitment and hands-on modification analysis
Gloves: As the above image says, I've got a set of black rubber gloves, but I'm planning on modifying a set of black work gloves so I don't entirely melt my hands off.
Mask: Standard n95 mask, might sketch the lines on, have a pack on hand, and will be the last part to be worked on.
Boots: Probably will mod with foam or similar...
Accessories: Tablet, because I have it on hand, will be a custom-cased kindle fire, probably with a local copy of the wiki on it, for S&G.
I was thinking of skinning a bag of mine in an "ONI/UNSC-esque" style to house a basic repair kit, and other con essentials, as this would be my go-to handler kit.
I am looking into a heart rate monitor. no concrete plans as of yet.
Custom pieces:
Goggles: I've not been able to track down anything quite that angular, so my intention is to vacuum-form one out of Lexan and use an off the shelf seal and strap.
Compression suit: This is where I'll be spending a lot of time. I've not done a whole lot of sewing before, but I suspect that the simplest course of action is to make it two pieces, with snaps or a long zipper to tie the shirt and pants together at the waist; with the idea of utilizing a belt here. I might take my X-Wing flight suit and use it as a template, but at this juncture I'm still hunting fabrics for color and composition.
What do you guys think? Should I try to hunt down a set of scrubs or something to modify into a suit? Do you have any other suggestions? Is there a "guide to bunny suits" I missed in my research here?