Quick back story; I found the 405th a few years back when I had the urge to build a Space Marine, but no idea how. I stumbled onto the 405th and all the great Halo costuming going on. From that I was inspired to build an ODST. However I quickly found out that I wasn't a fan of the pep/fiberglass/bondo method. So, things stalled out for a while. I kept doing research and ended up learning the pep to foam method. I used this to build a Space Marine, and got involved over at the Obscurus Crusade. I still have ambitions to improve upon my space marine, but I wanted to change things up a bit and get back to doing an ODST.
I learned a lot doing my SM armour, and I am applying that to this build. The summary of my method includes a fair amount of computer work to prep the models. I take the available files, and do some custom scaling on them before I unfold them. From there I do some post processing to create smoother templates for foam building. Then it is on to printing, cutting out, tracing to foam, cutting that out, and assembling it. Why stop there?! Then I seal the pieces with PVA, and apply a plastic resin coating for a durable finish (nice for painting too!).
So that is the jist of my process. So far I have done most of the computer/prep work, and have started the cut-out and assemble phase. Here are a few early shots: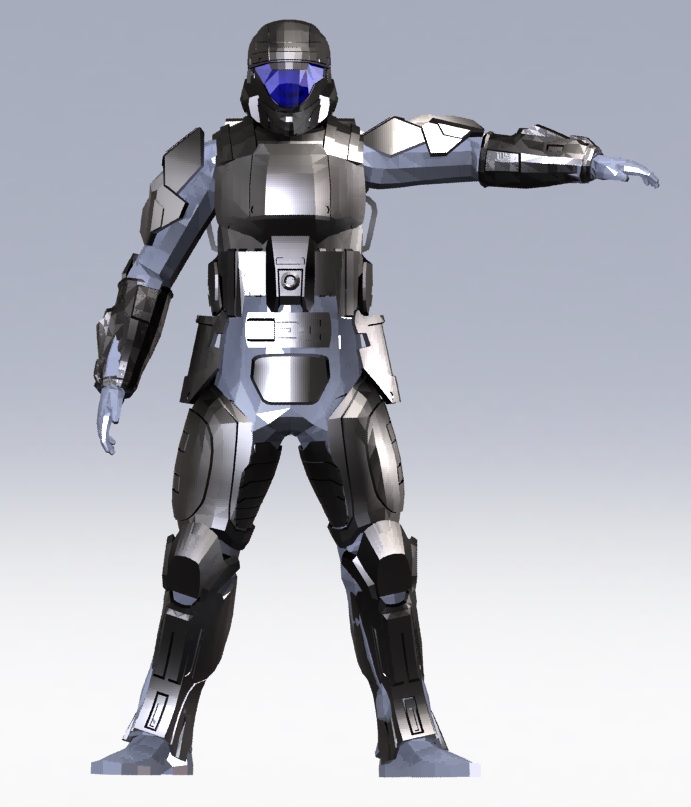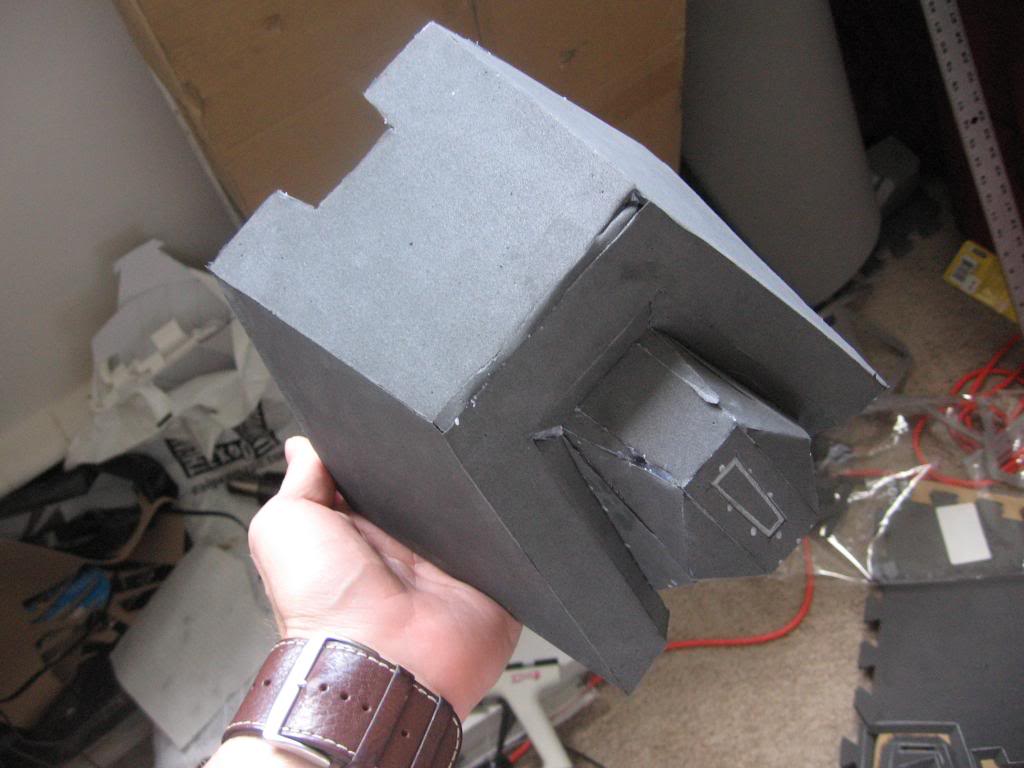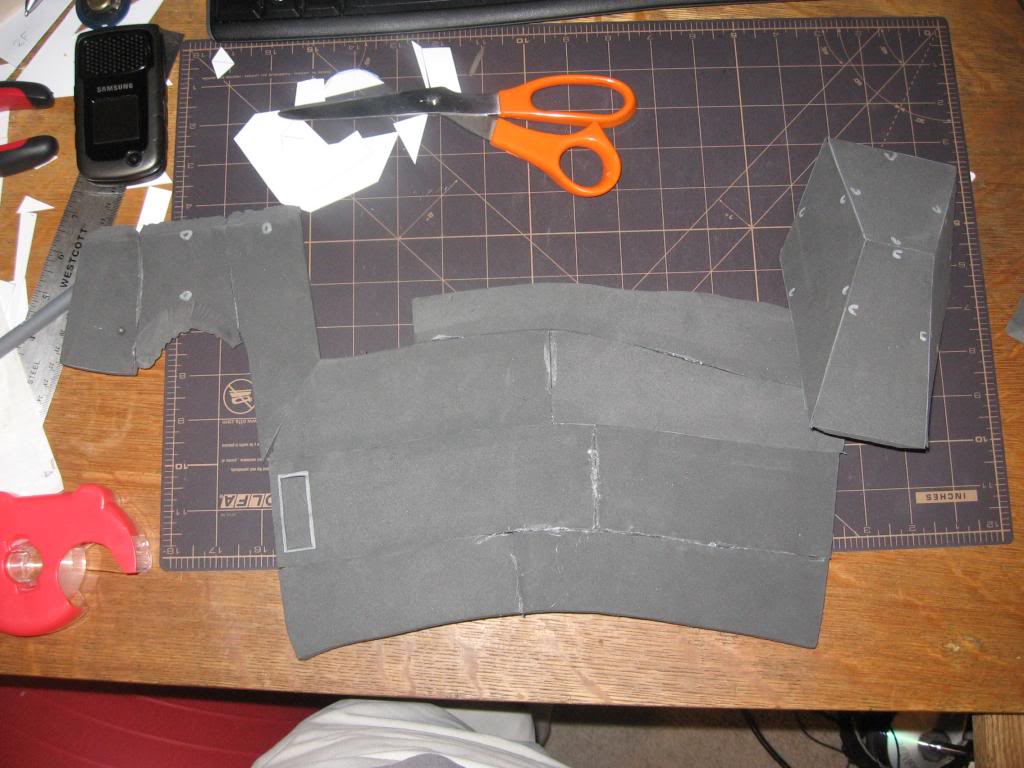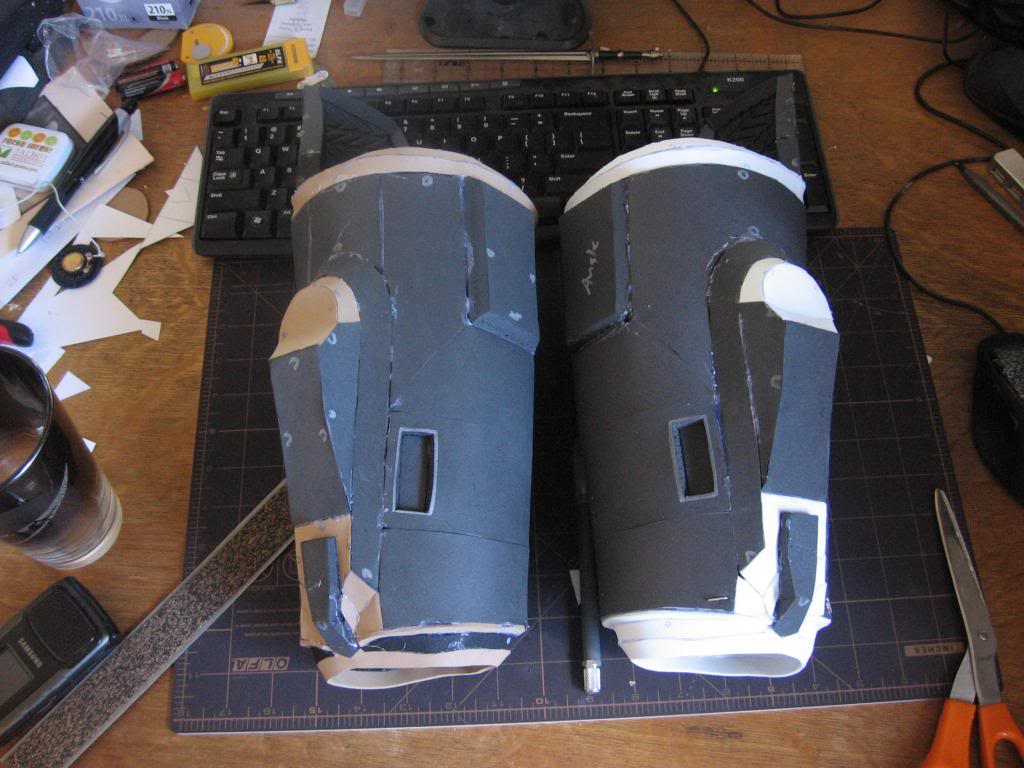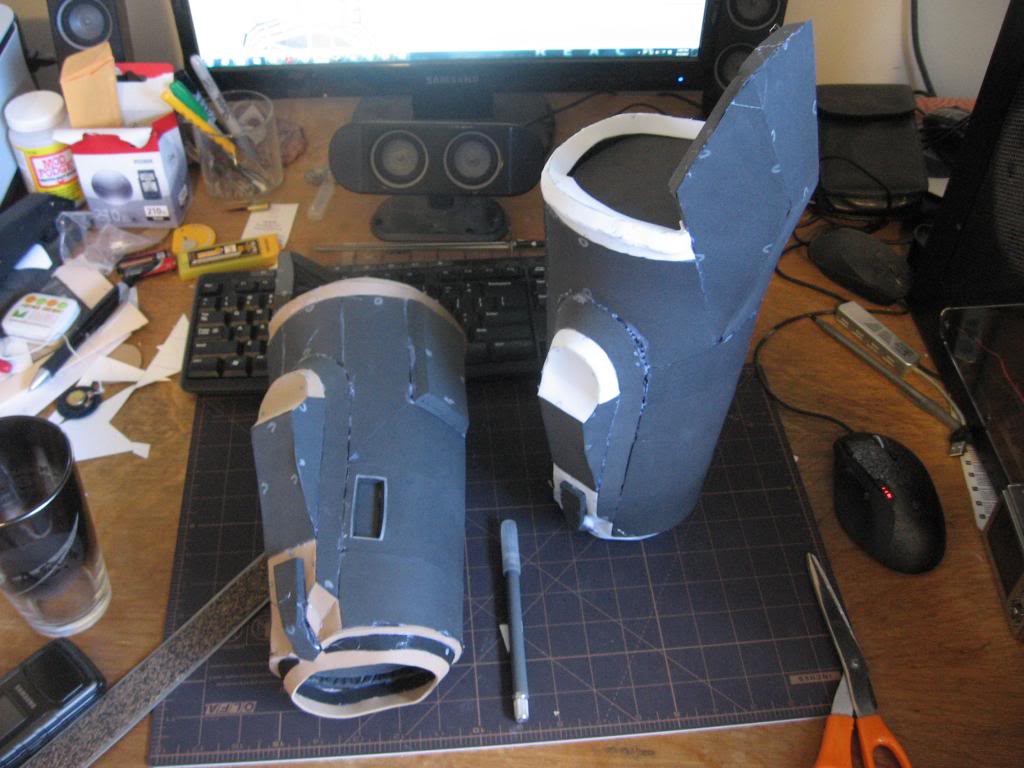 Let me know what you think!