Re: Custom Mk.VII Master Chief "NIGHTMARE" foam build
Real quick update. finished modifying the thigh templates, and assembled one thigh. I still need to do a few little pieces, but the overall piece is done and size correctly to me.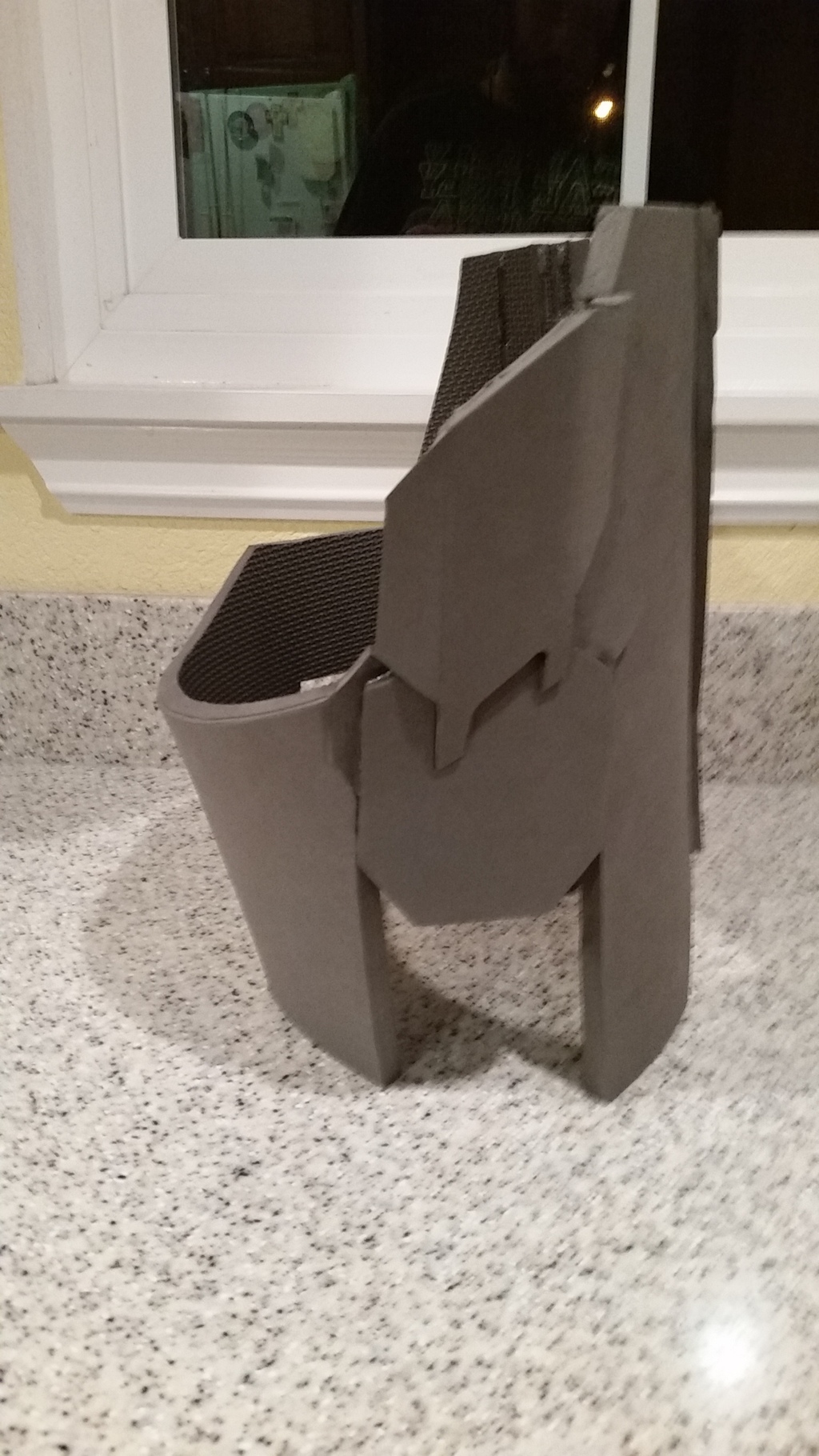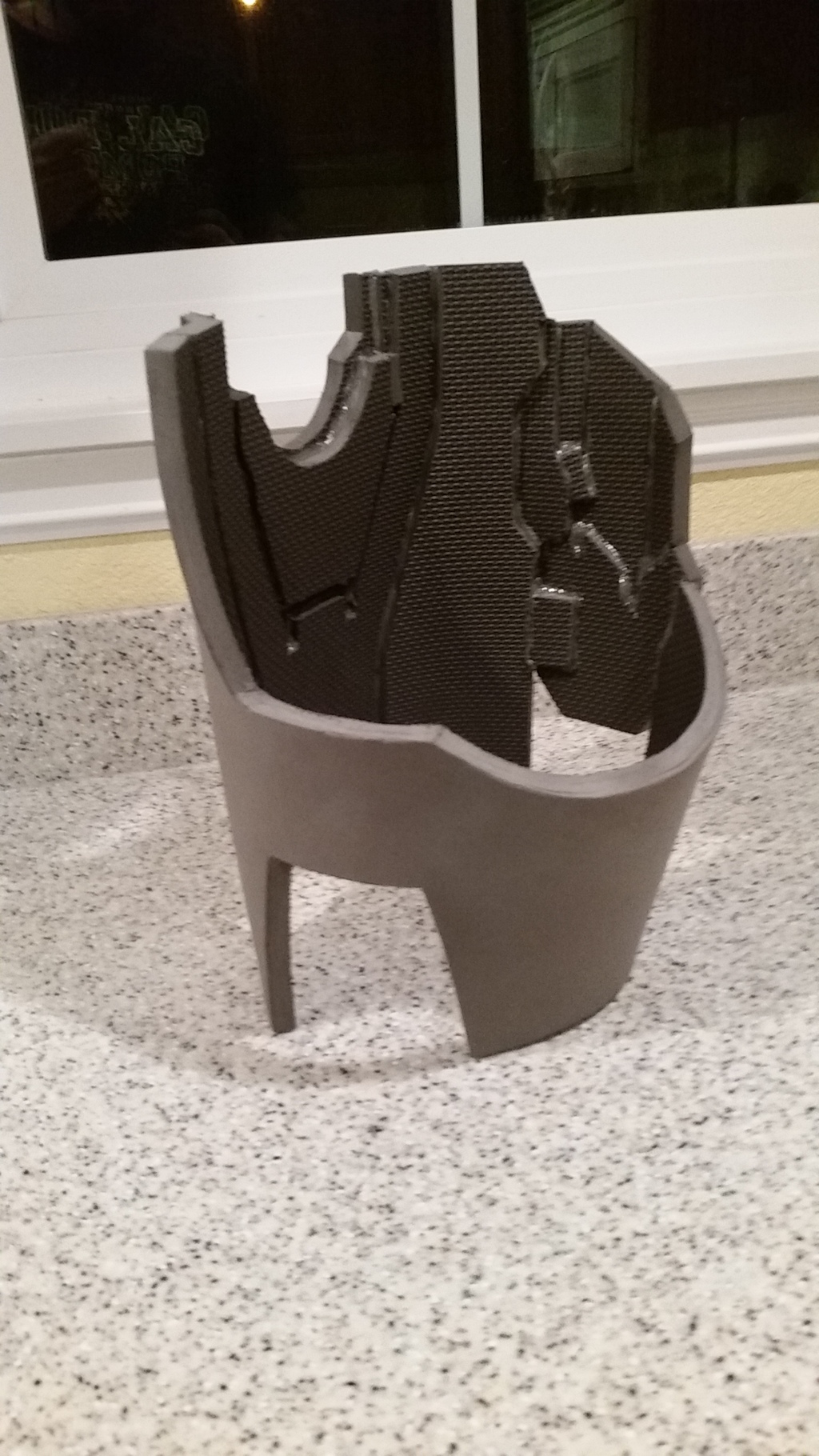 The project will be on hold for a week though, as I finish this up. I'm making it for a White Elephant gift exchange I do with some friends. Its a nice break from foam, and cardboard offers a new set of challenges to piece together correctly. I'll be covering it in craft foam, for a better texture. Should have light up eyes too.