Division PR, RXO and BCO
Division Staff
Canadian Regiment
405th Regiment Officer
Delta
It's a long weekend, conventions are starting up and a lot of our costumes have either been consumed by the steady advance of time or so covered in dust that it's rather embarrassing. Need a new costume? How about a Halo 3 Marine? I hear that they're the most popular costume of the Marine Gang, are very comfy and easy to wear.
The DFT-a-thon is a speed build with the goal of building a Halo 3 Marine using the Andrew DFT patterns and tutorial series over the course of the Canada Day long weekend and at the end of it all, sending one lucky viewer a brand new suit that was built on stream. It's as easy as tune into the 405th stream on one of the three days and then fill in the form with your information.
Streams are from noon to 5:00PM Pacific each day of July 2nd-July 4th.
405th Twitch
Entry Form
Only residents of North America will be eligible for this one unfortunately, shipping of a full suit is a bit expensive with a box as large as this prize.
Did you think that the stream was pretty neat? Learn something new about foamsmithing? Want to win a cool prize of a Halo 3 Marine suit? Just fill in the following information and if you're the lucky winner you'll be contacted for shipping information through the Forums! Only residents of North...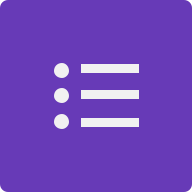 forms.gle
If you want to follow along with the build streams, all the patterns and tutorials are made available for free by Andrew DFT. Make sure to give him a follow!