Okay so, i go to the mall to go look at gamestop to find some Halo figurines and stuff. They are all sold out, so i went upstairs to an FYE store. And then my eye caught the master chief helmet. i decided if i dont get my pep helmet finished for halo-ween, i can use that helmet. so i got it. It was $40 so i was thinking it was like Adam's. rock hard, all that stuff. Well, i thought WRONG! I open it up only to find that the cheap helmet is connected in two pieces by velcro. And then theres this HUGE line where you put it together. It is stupid. Its really flimsy plastic. Basically the same plastic the used to cover it.
Pics: It may look kinda nice, but trust me, its not!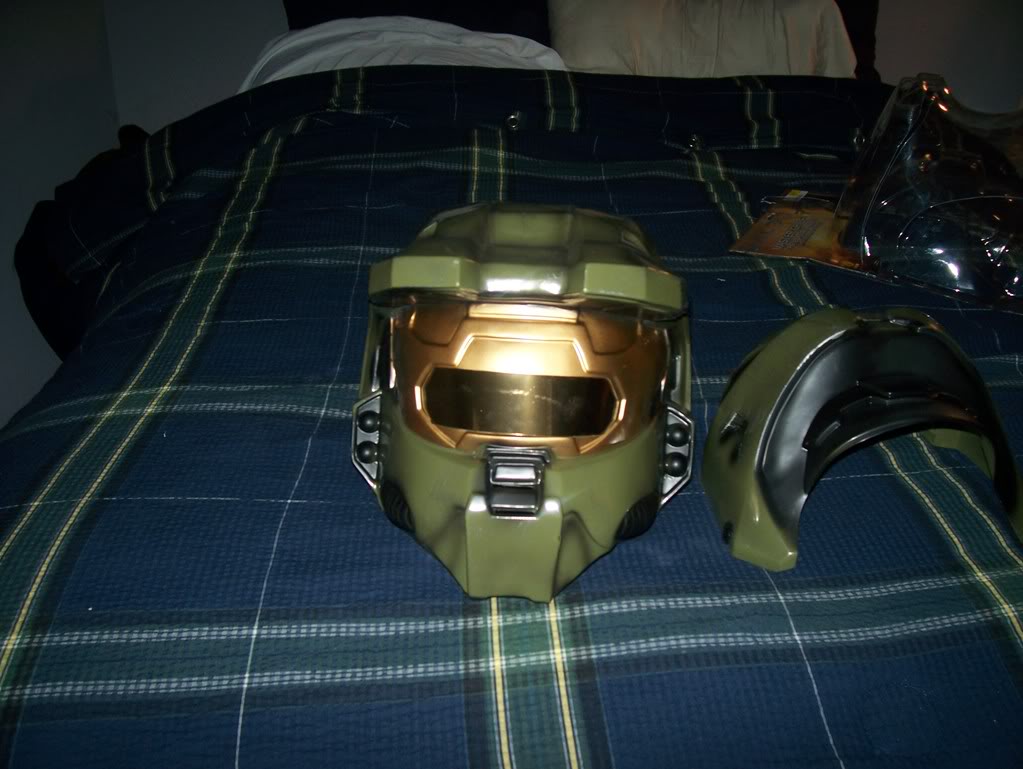 Vent holes
HUGE LINE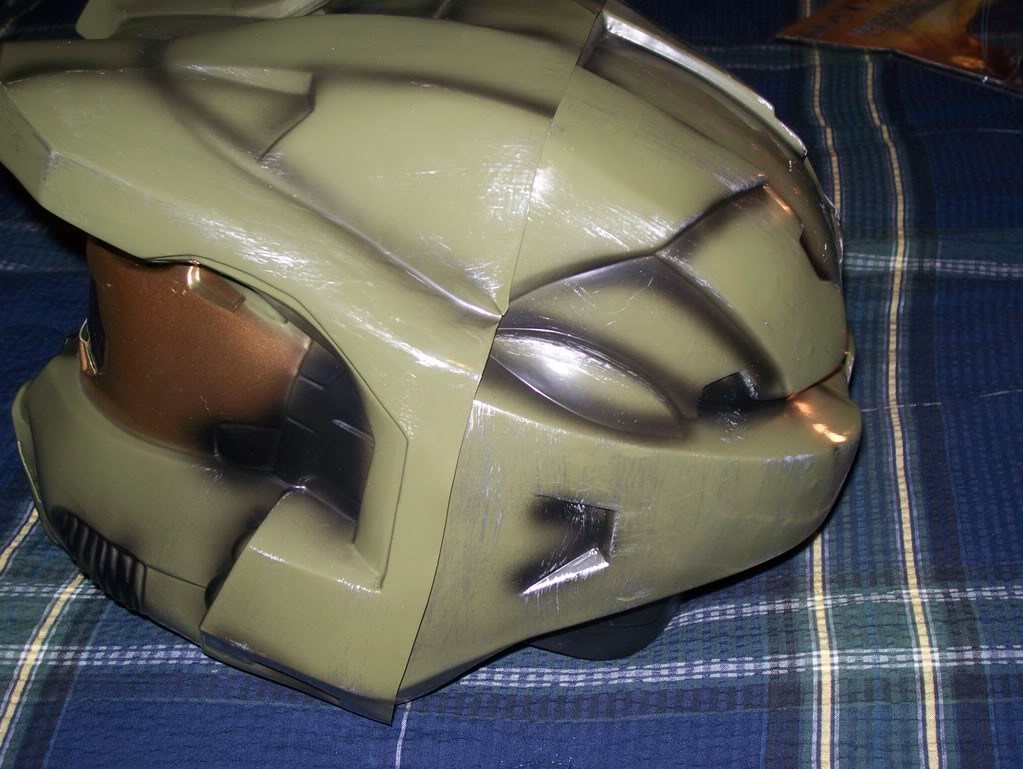 CRAPPY PADDING
EPIC FAIL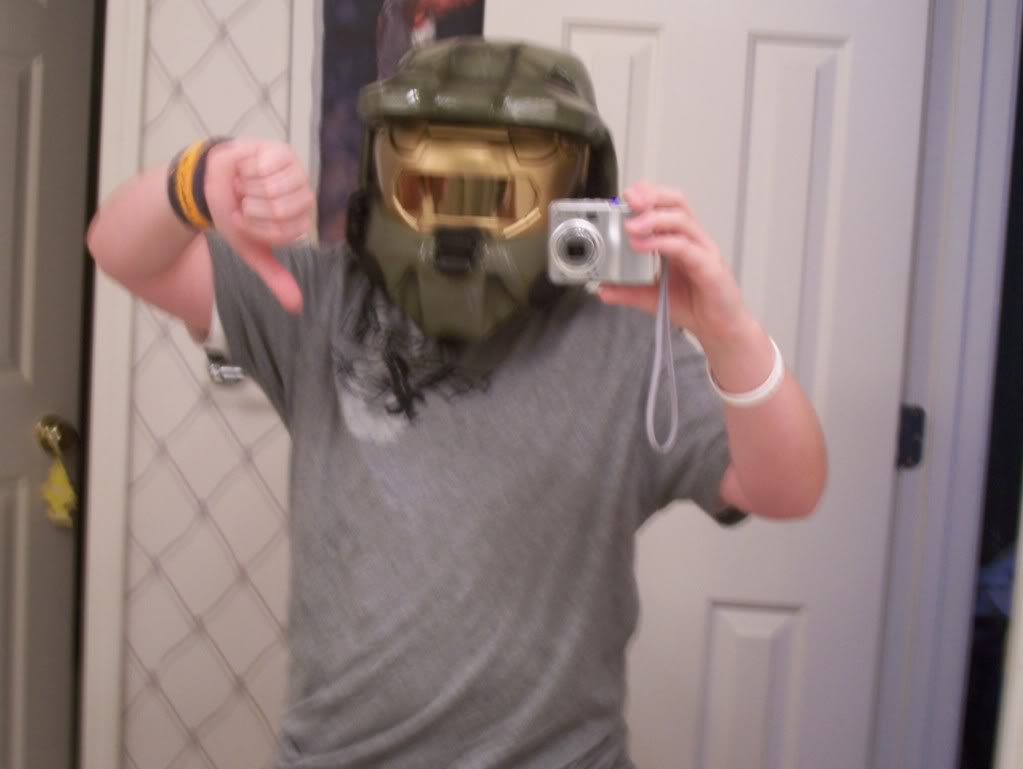 Anyways, Rubies is junk. dont get it.
Rubies, I am dissapointed.