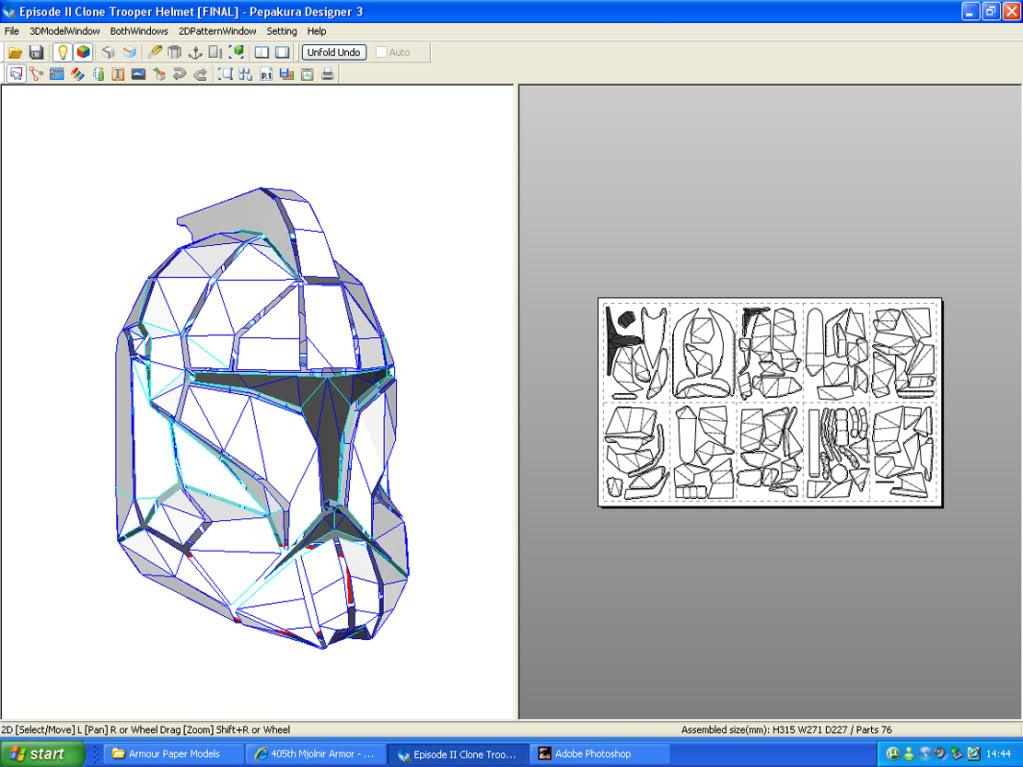 Alright, alright. Here is the Episode II Clone helmet I have been working on. The model was ripped from Republic Commando, but unfolded by me. It is set to the default height of 30 cm. Fits well, nice helmet. Fairly accurate, however a few bumps that need smoothing. I have made the helmet already, and it turned out quite well. As always, I would really appreciate some build pictures. Hopefully this should stimulate other people to start making some Clone pepakura files. Enjoy.
*Dowload Here*
http://www.filefactory.com/file/ag8ge6d/n/...elmet_FINAL_pdo
Recently I have been making pepakura files of full scale Firearms. I think they are quite good. I am considering starting up a blog or site and selling them, like Skip. Let me know what you think. Each file would be around $10. So far I have completed a VZ-61 Skorpion, a P90, an Intratec AB-10, a Walther WA 2000, and an FN FS2000. All of these files are 1/1 scale and have been test built by me.