Re: Gears of War Anthony and Clayton Carmine WIP
I removed most of the imperfections and I now have a pretty solid base. I will try to remove the remaining ones at the end.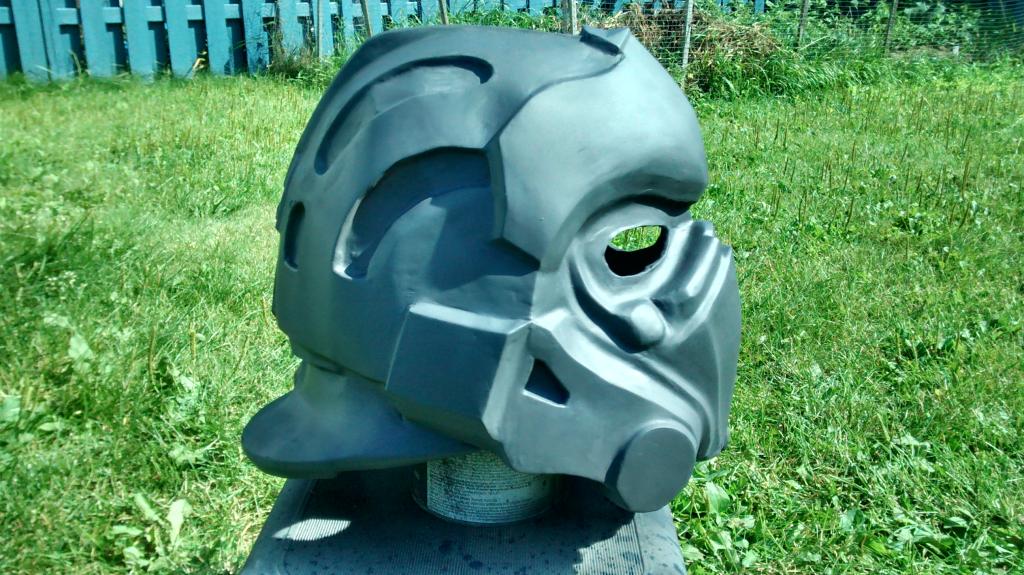 I am now starting the detailing part *sigh* and here's my draft of what I have to do. I will probably to a little bit less than that, since my friend is paying me for this helmet and I am already over what I told him (and I feel too bad to charge him more, I even stopped counting most of my time working on it)
I taped the back of the helmet to add some bondo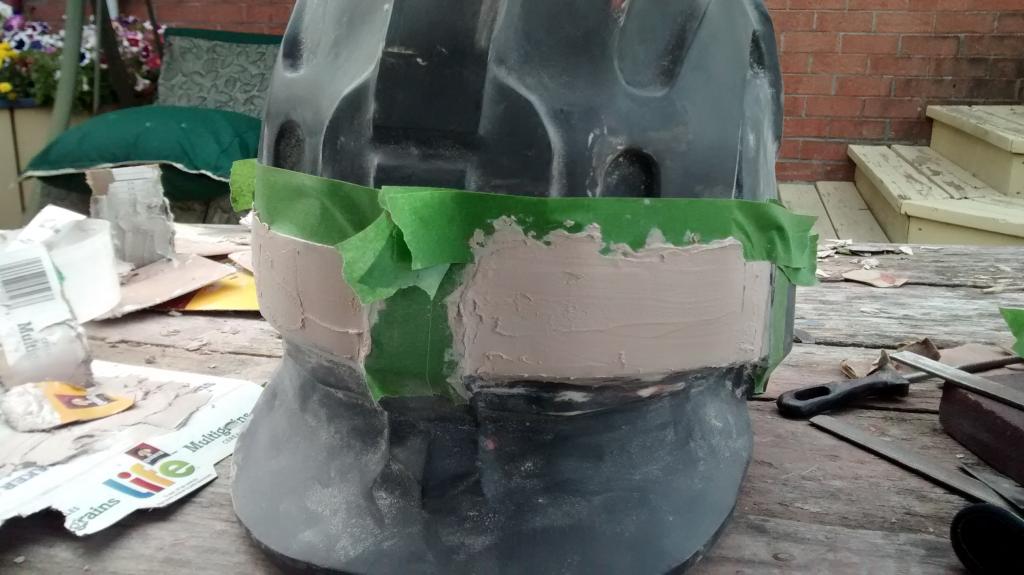 It really did not go well, but after some work, here's the result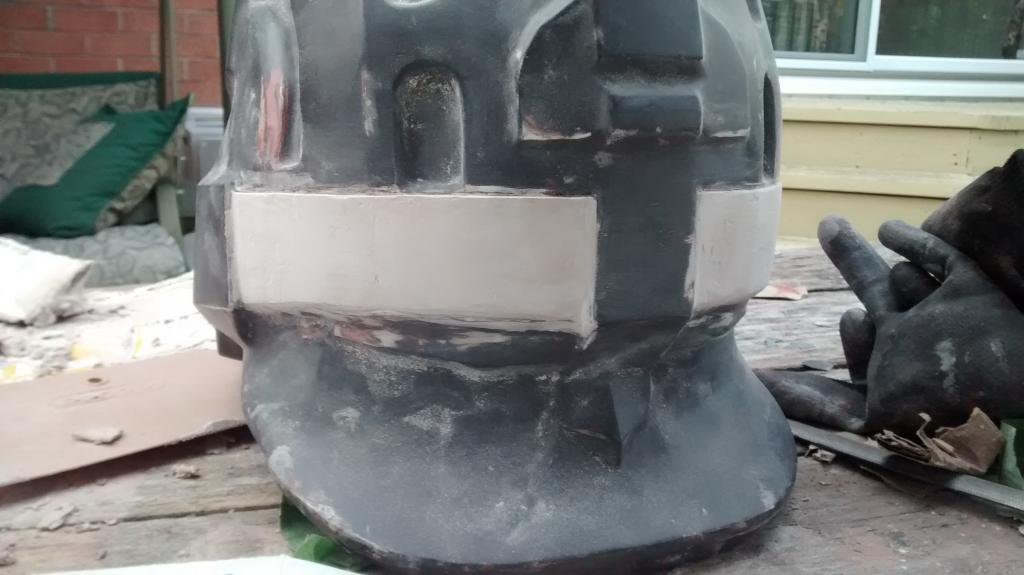 I added something else (not sanded yet)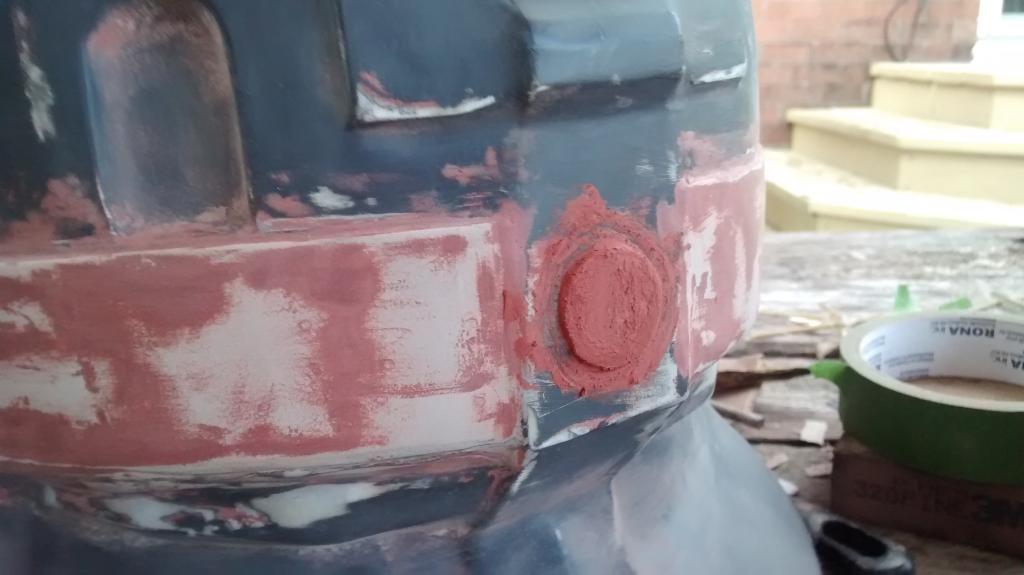 Now this was HELL to do. I had to remove it while it's still a bit soft, but I didn't. The bondo was really hard and I had a lot of trouble.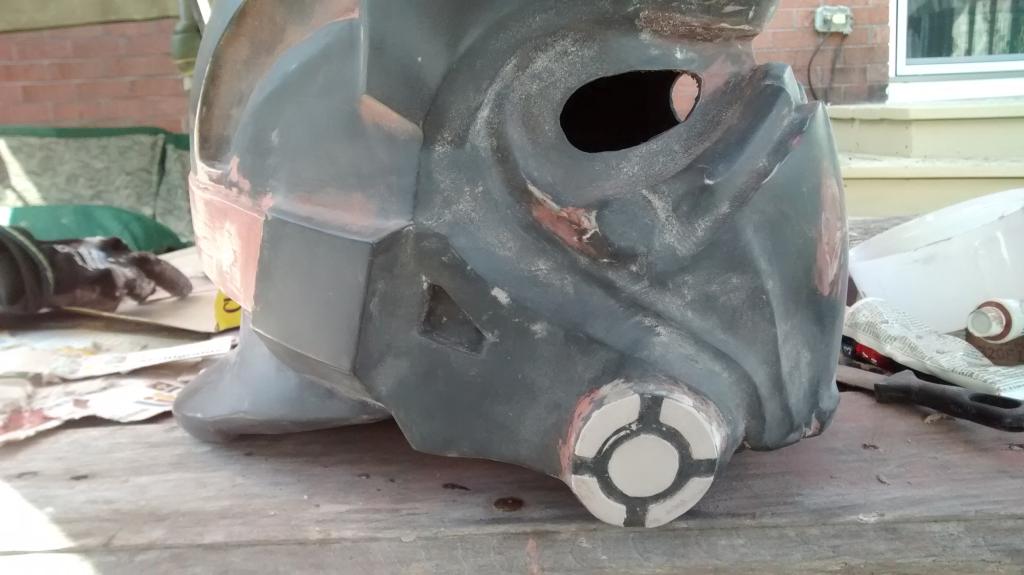 It's not perfect, but I think it's nice (not sanded yet)