Sr Member
European Regiment
Just wanted to share with you some funny revelation I've discovered by closely looking at Palmer/Scout in-game models.
Comparing Halo 4 Palmer model to female Scout Spartan it's almost mindblowing how they actually changed the both her body and the armor.
Compared to female Spartan's limbs they actually made Palmer's body is much more similar to our normal human body. Her hips have more curves but also the thighs on the upper leg. Lower leg is bit thicker too.
I'm bit surprised I didn't realize it sooner but isn't not easily spotted because how they changed Palmer's armor in some places. Specifically Palmer's armor has been warped in many places for it to appear thinner or smaller overall. If you look at the shins alone - they are vertically a lot shorter than default ones. (And the tiny front/back pieces are also significantly shorter too which is great for me because I can use it as an argument why I've modified mine to be shorter too!)
Thigh armor is bit different - they actually made it a little longer but it's much thinner and they reshaped that round outer part to be flat.
Rest of the armor on Palmer's model is changed in similar way - they rounded up the front chest and made it smaller. Gave her much smaller shoulder pieces.
And then in Halo 5 they actually made the armor pieces significantly thicker and wider which I personally like.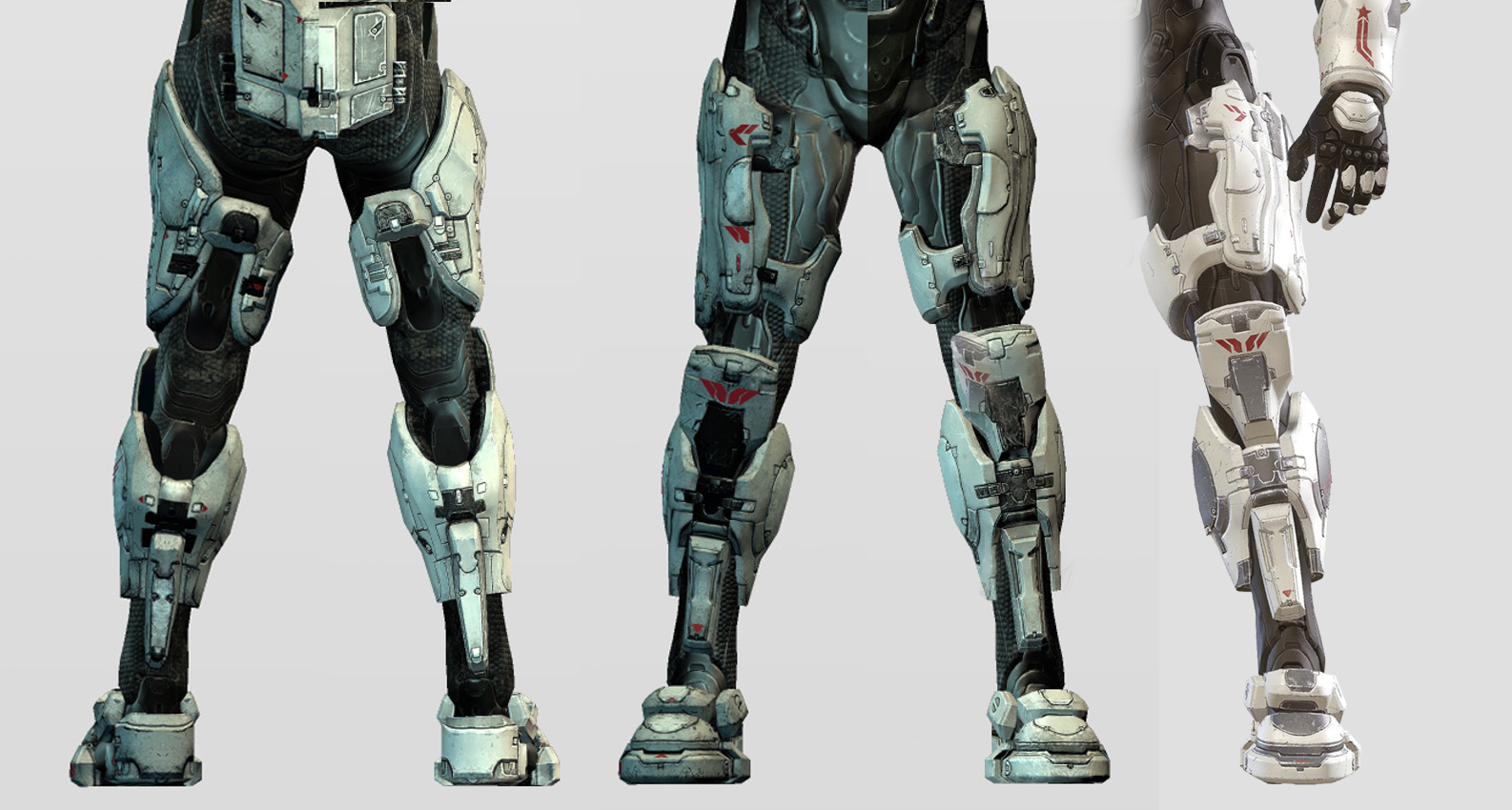 (they actually made Palmer's augmented butt thicc)
As I mentioned earlier same treatment was made for her upper model too. The body has more curves around the hips but for some reason they made her shoulders pads on the techsuit flat. Her arms actually seem to be bit thicker too.
As for chest armor - it's also been warped in a way to just appear smaller. Shoulder pieces are so tiny. And the chest too has been made significantly smaller. Palmer also has longer neck so her helmet is higher than on default female model.
As for Halo 5... I've always secretly disliked what they've done to the female Scout chest pieces. Really dislike the warped design there. Everything else is good - armor thicker but that chest is unacceptable. Unacceptable. Absolutely unacceptable.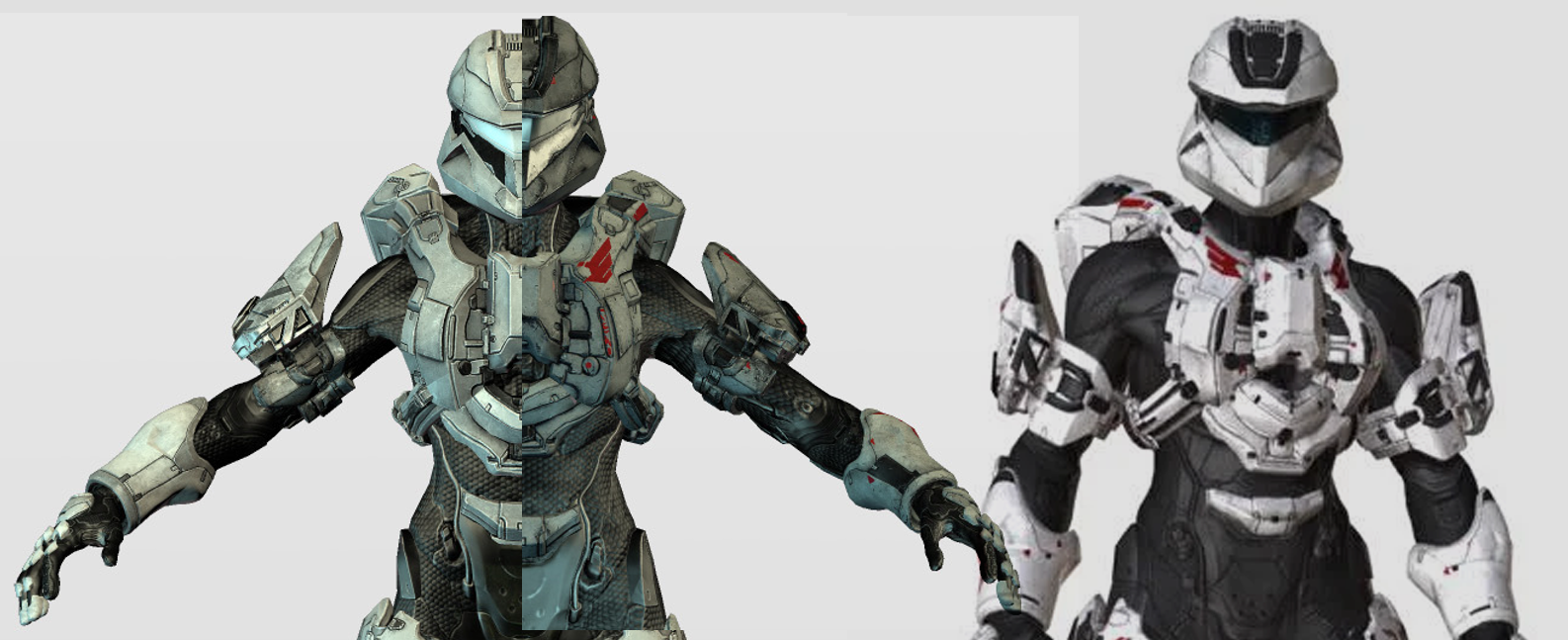 So. Coming to an end - it's kinda amazing how they've made Palmer's body more curvy and much more natural but at the same time they warped and rescaled her armor pieces so that it's hard to realize they made any changes to her body at all. I always just thought they for some weird reason just made her armor just warped and smaller.
Kinda weird combination honestly.
Thank you for reading my informative most likely not important wall of text.