Active Member
Midwest Regiment
Southern Regiment
Hello! I'm not going to do an into, so I'll just straight up and jump right into it.
EDIT: The 405th Does not allow for the Public Discussion of extracting In Game Files or Assets, or Publicly Offering Tools To assist in Such due to the violation of Microsoft's Terms of Service and "Game Content Usage Rules," specifically: "You can't reverse engineer our games to access the assets or otherwise do things that the games don't normally permit in order to create your Items."
(Attached to the post is a blender file to view the model below)
Screenshots:
Flat models: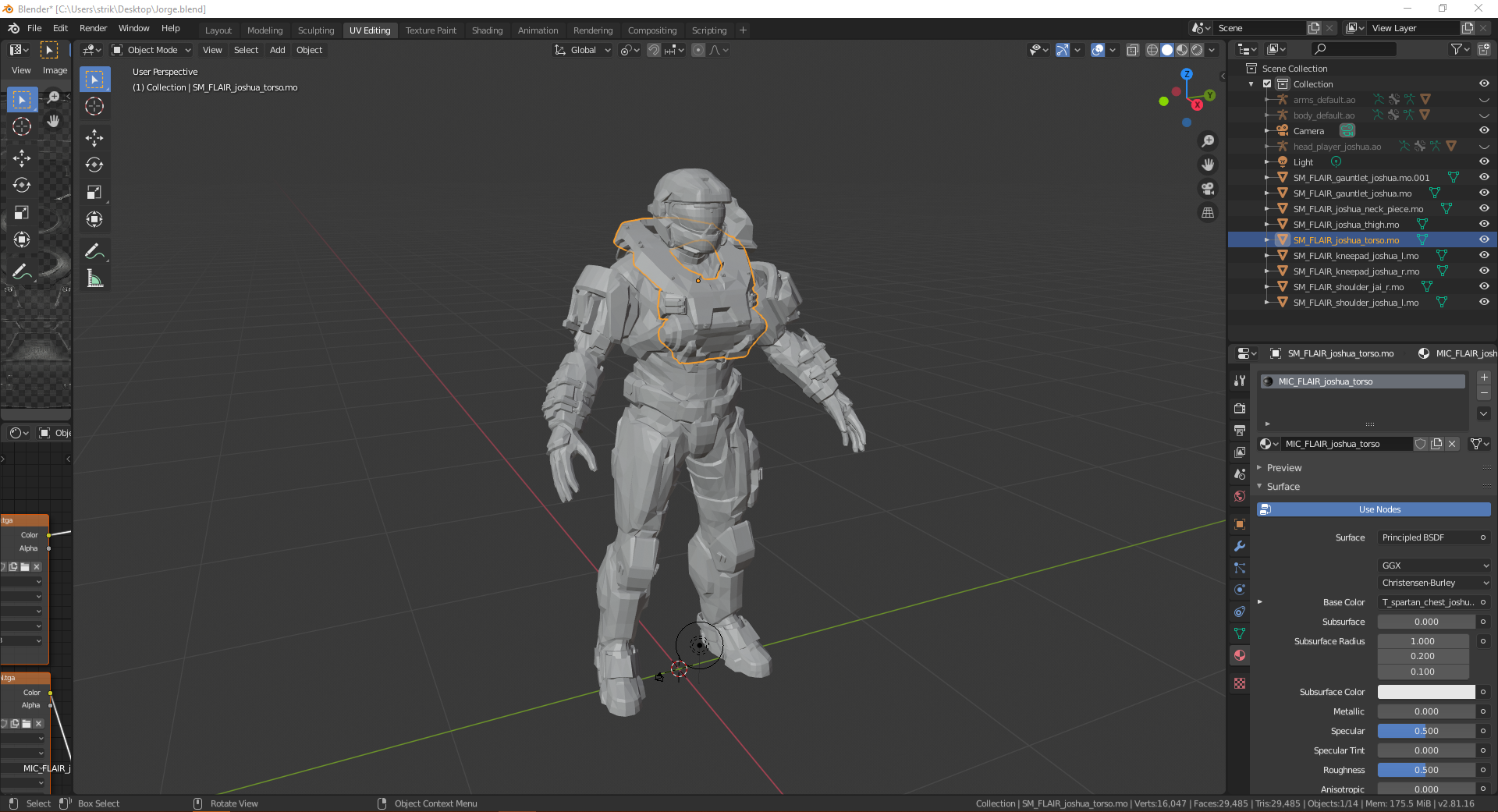 With Textures:
Edit: The texture files for Jorege are too large to attach in this post,
so here they are on google drive.
Last edited by a moderator: