Sr Member
Pacific Regiment
Washington
Hello ladies and gentle-Spartans! Welcome to mblackwell1002's Halo 5 Sniper Rifle build log! In this thread, I will be modeling a high-resolution 3D model which will eventually be released for
FREE
to the public. This is a personal undertaking of mine, and I hope you all enjoy the process! Feel free to criticize, point out stuff that I missed, or whatever you'd like.
Anyway, this is what I have so far: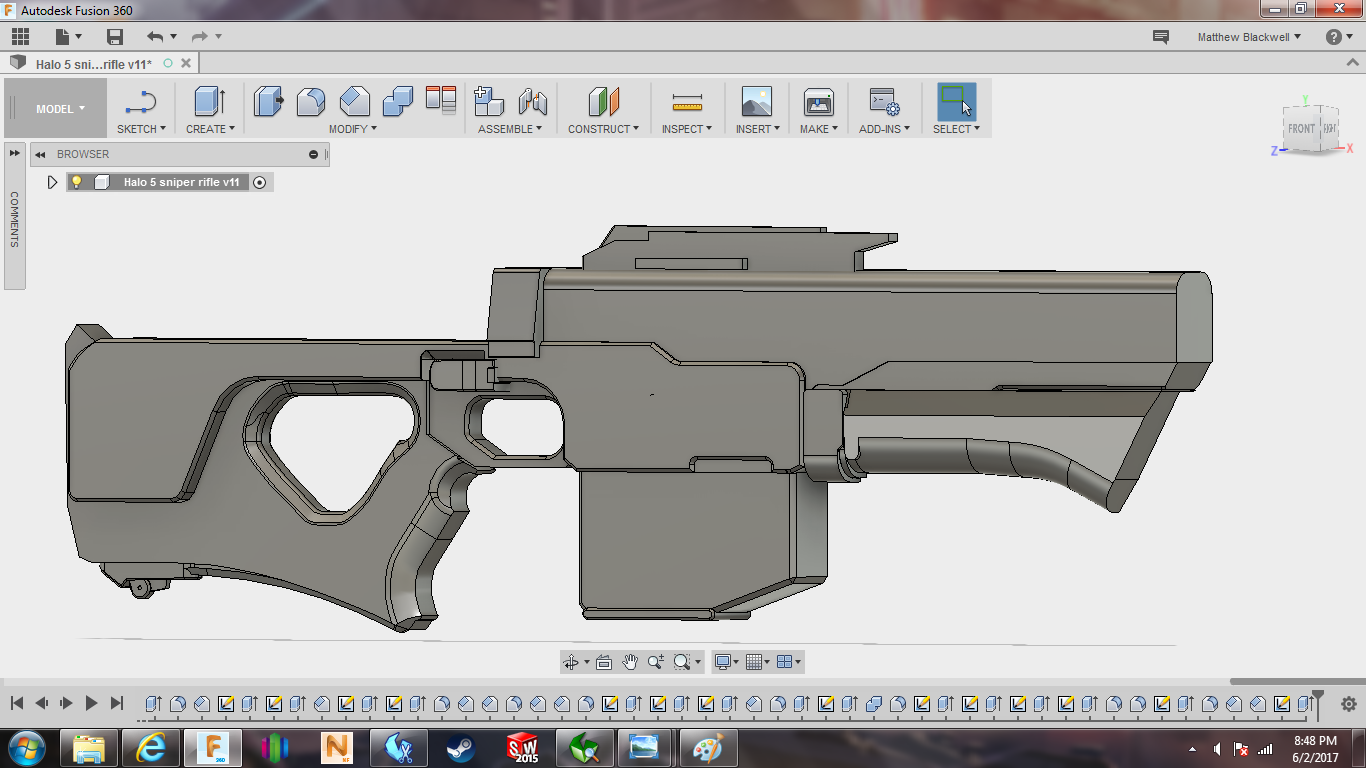 It's pretty rough still, but I hope you all enjoy checking out my stuff!
And be sure to answer the poll and tell me what model should be next!
Blackwell signing off-
Papeesheewoosh!