I made a Halo 5 Gravity Hammer for 3D printing. Here is my small scale test print at about 1/4 size. I modeled it to be as close to the real thing as I possibly know how to make it but with a few minor changes to speed up the modeling process and make printing it easier.
I'm going to put the model up on cosplay and model marketplaces for about $50 for those that want to print it themselves but in the meantime, I'm selling it for $10 to the first 30 or so people. If you are interested here is the paypal link:
Gravity Hammer Fund
I'm thinking of doing a High-quality H3 ghost model after this if I can get this project full funded.
If you guys ahve any tips about printing or resin casting large props like this please let me know. I'm a game artist so this kind of stuff is pretty new to me.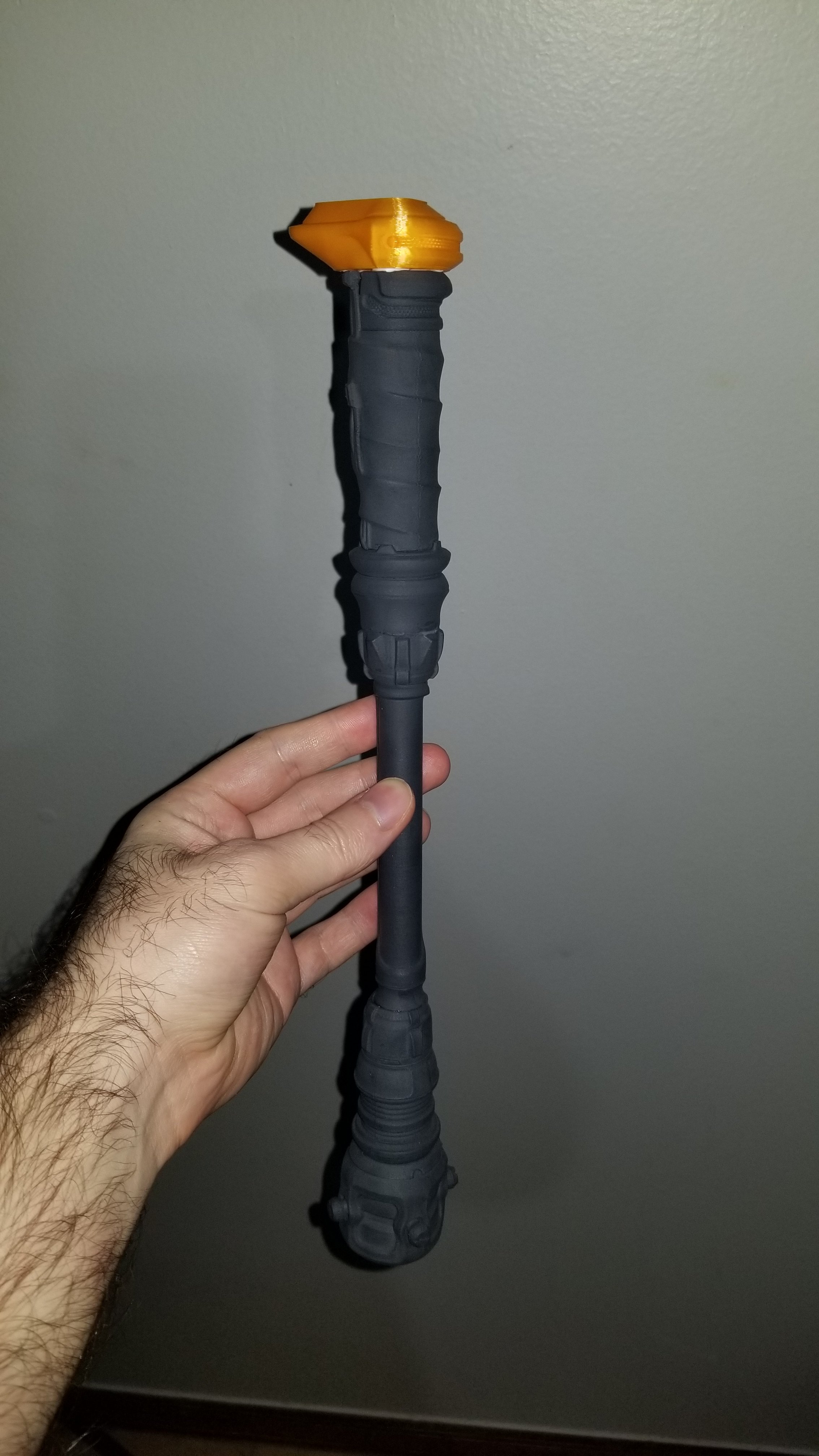 Last edited: