hey friends
so after a multiple year hiatus i have come back to grace you with my presence once more, your welcome. just kidding. So why did i come back ? well back in 2011 I decided to make my first Halo helmet; The Halo reach EOD helmet. Arguably the best looking helmet. It had daring lines, extreme angles, and intense sex appeal. after all, if you cant slay the covenant slay the ladies. just as evil and even more devastating to the check book. I was young and enthusiastic at the time, eager to build my helmet. I had dreams of a guest appearance on Attack of the Show with Olivia Munn (who never should have left). Why yes Olivia you can wear my helmet. I made my pepakura halo helmet as fast as i could. Then i added the fiber glass annnnnnnd it came out looking terrible. Everything was wonky and completely out of alignment. Like all children of my generation, i had been on web MD and found out i had OCD and that really made the process difficult, not mention ALL the cancer. There is no such thing as a perfectly symmetrical hand made object, but that didn't stop me from trying. I invested a ton of time into the helmet and eventually i got the back and sides looking good, but the front was a night mare. All those sexy lines and angles i had mentioned before were now killing me. Needless to say I stomped the brakes on this project and threw it out the windshield as if it were Paul Walker's and Princess Diana's illegitimate love child. I rage quit that puppy and thus the helmet went on a shelf. My original thread was deleted due to a lack of activity and everything was forgotten. Years past and my life took some interesting turns. Last week I picked up my helmet once more and realized it had become a physical representation of my life. An inability to commit, no desire to finish projects, a general waste of space, something you would want to sleep with. This time, it was personal.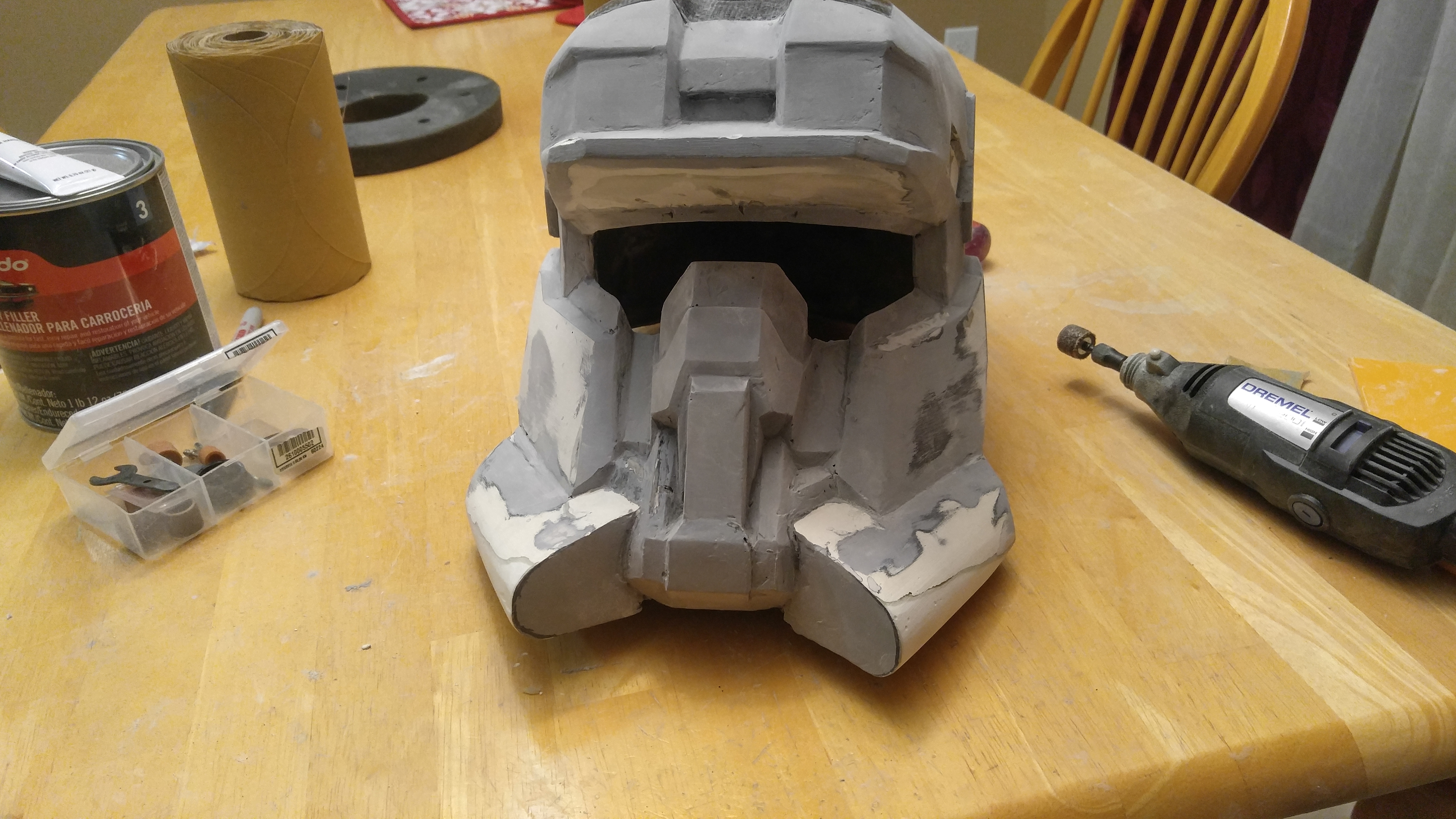 Take two on the project and do you see that there to the right? yeah buddy, Its a dremel. Up to this point the entire project was done by hand which is part of the reason why it was so difficult. down side is i don't get to work out my forearms as much, good news is that with normal sized forearms people don't think i touch myself all the time.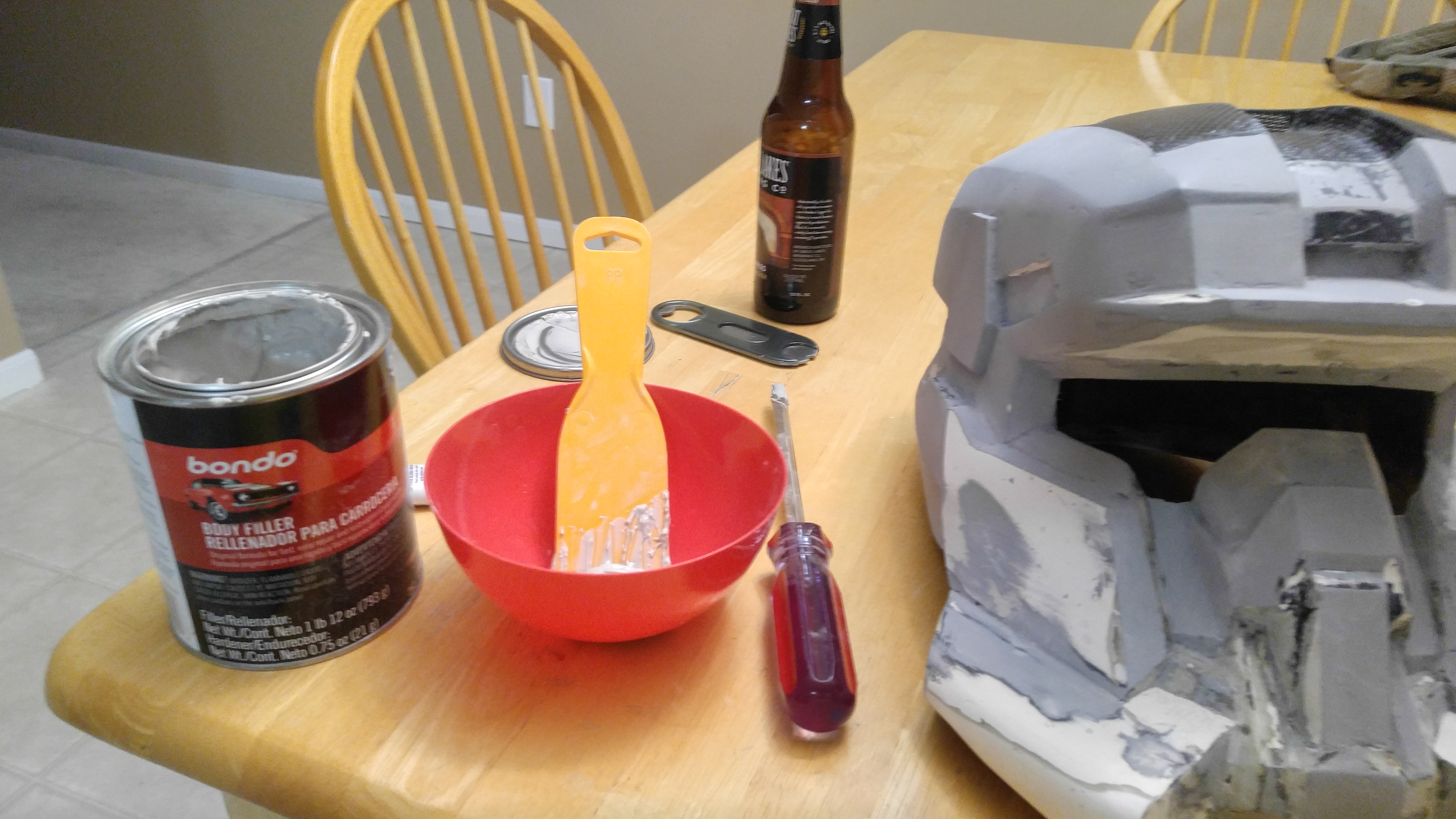 See that there at the top? that's beer my friend. because you cant get frustrated if you cant feel your face. and then there is my good friend bondo. god forbid i ever drop this helmet.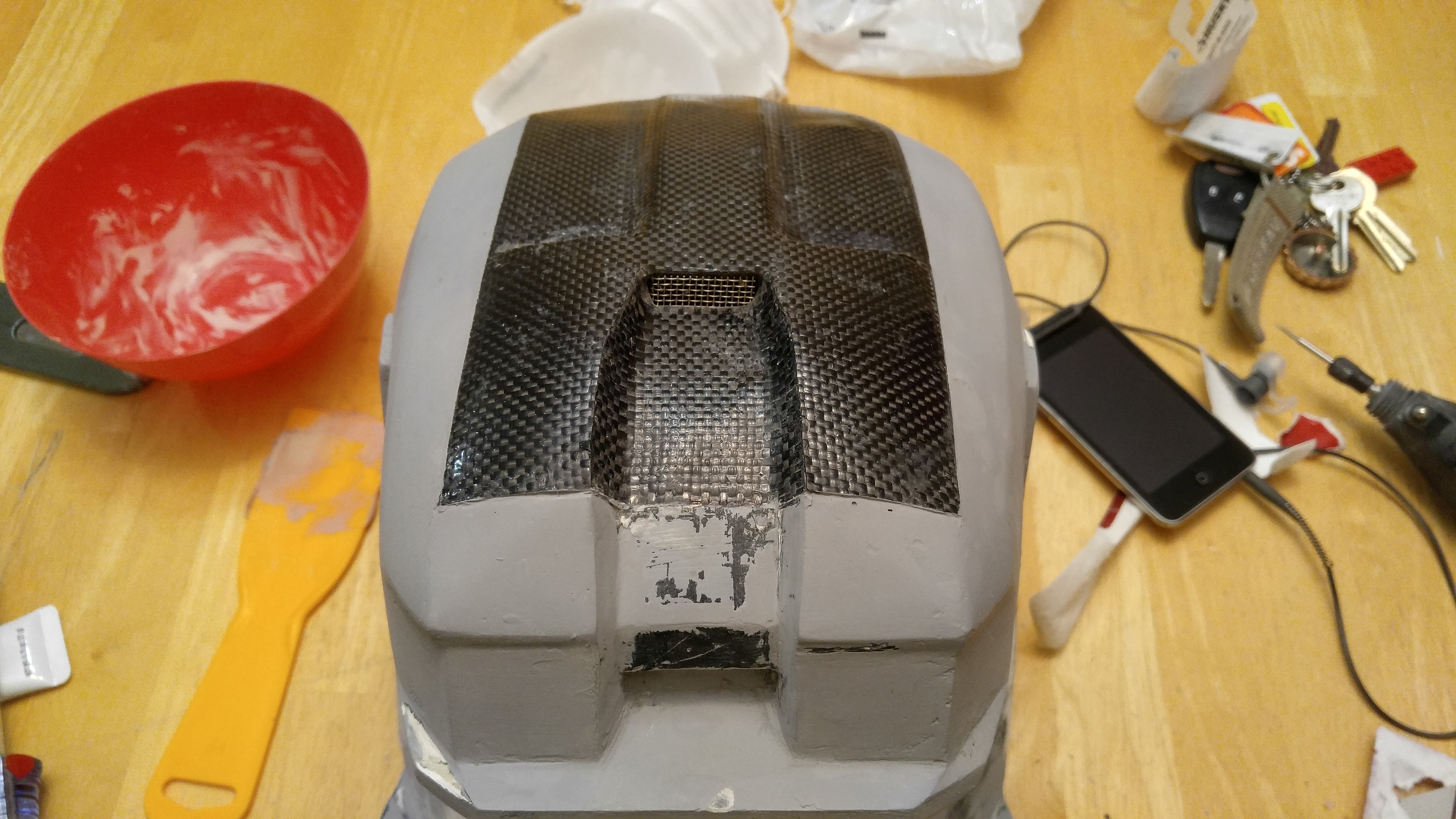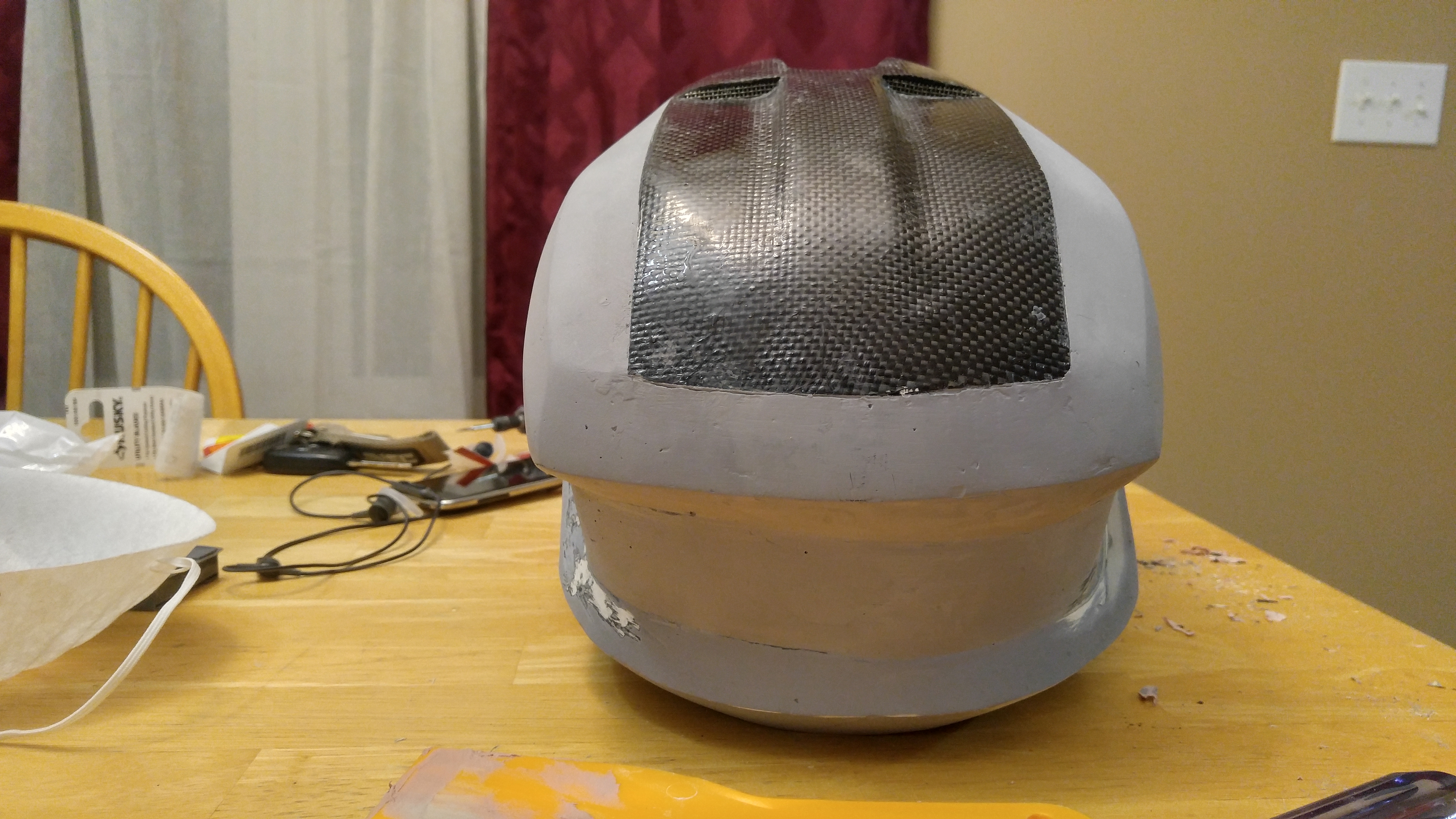 Before i had given up on the helmet i added this patch of carbon fiber to the top. I drilled out the flat faces and replaced them with wire mesh as if it were a vent. It turned out pretty stylish and it looks good. im going to have to add another layer at some point but its a good bit of inspiration for now.
Here is a good three quarter view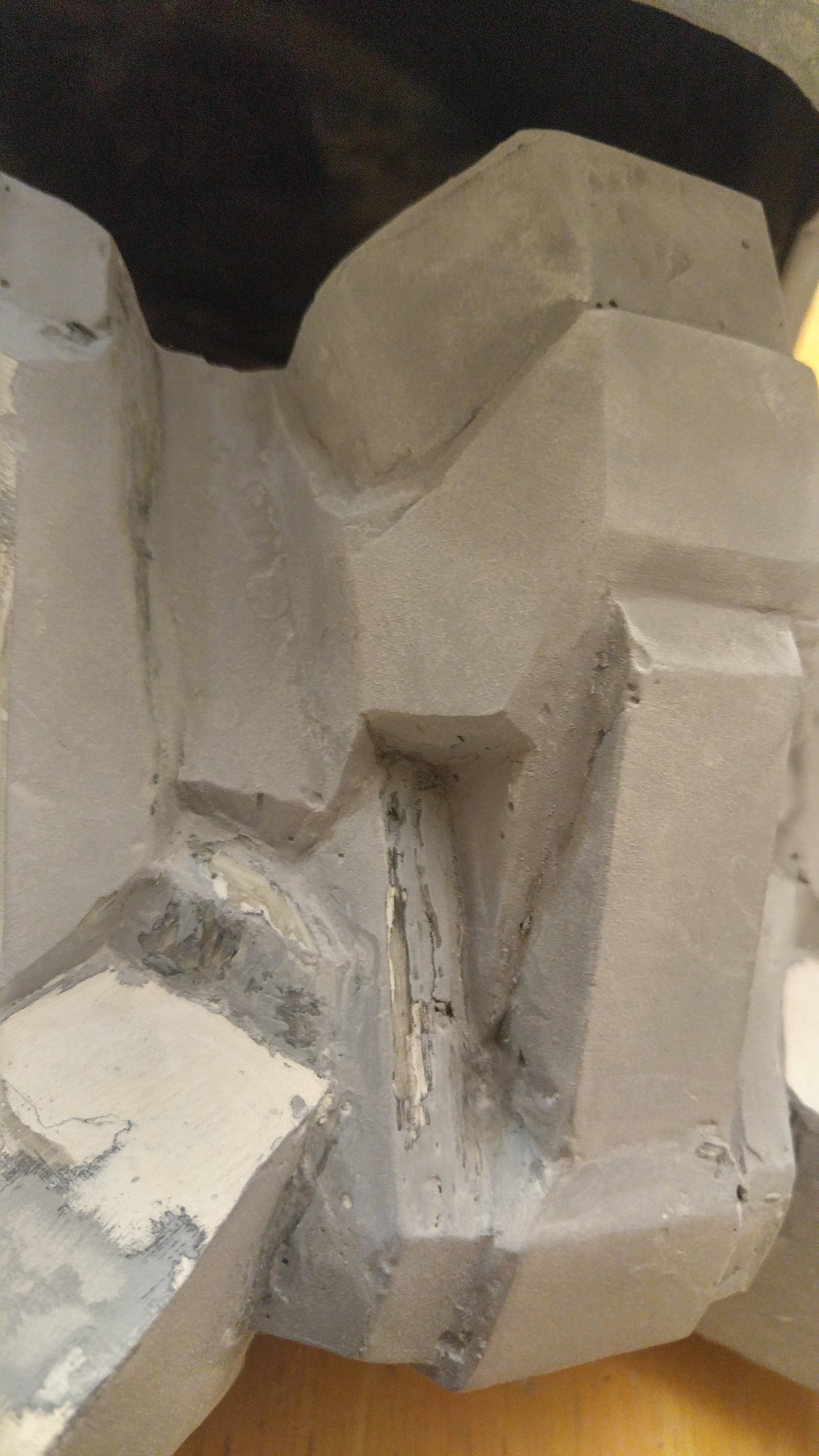 An up close image of the enemy. what makes this helmet so hard is the shear amount of lines and different faces to deal with. they are all super close together and not power tool friendly and then you have to make them all symmetrical.
Ill try to post semi regularly and let you all know how i tackle this project.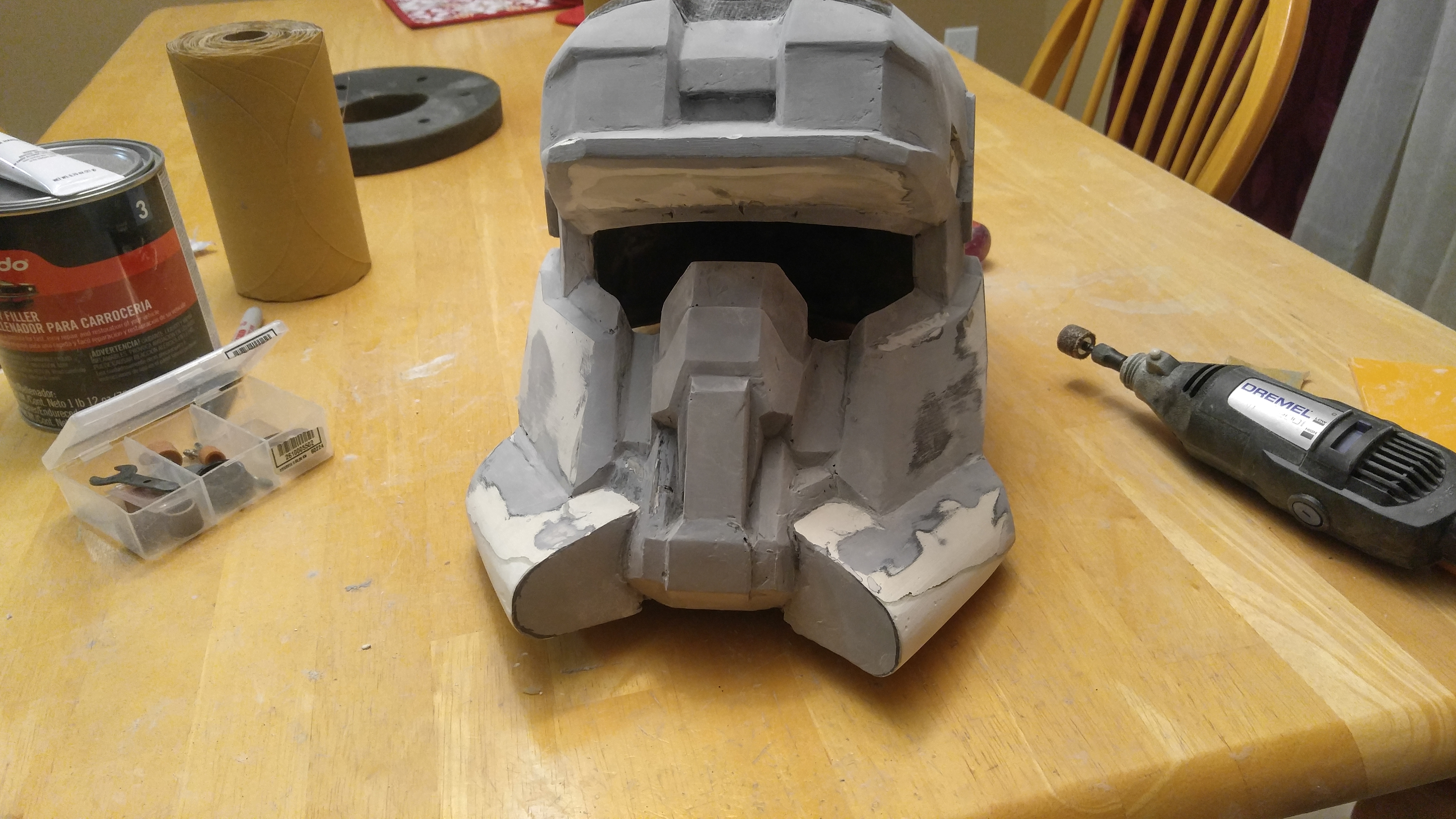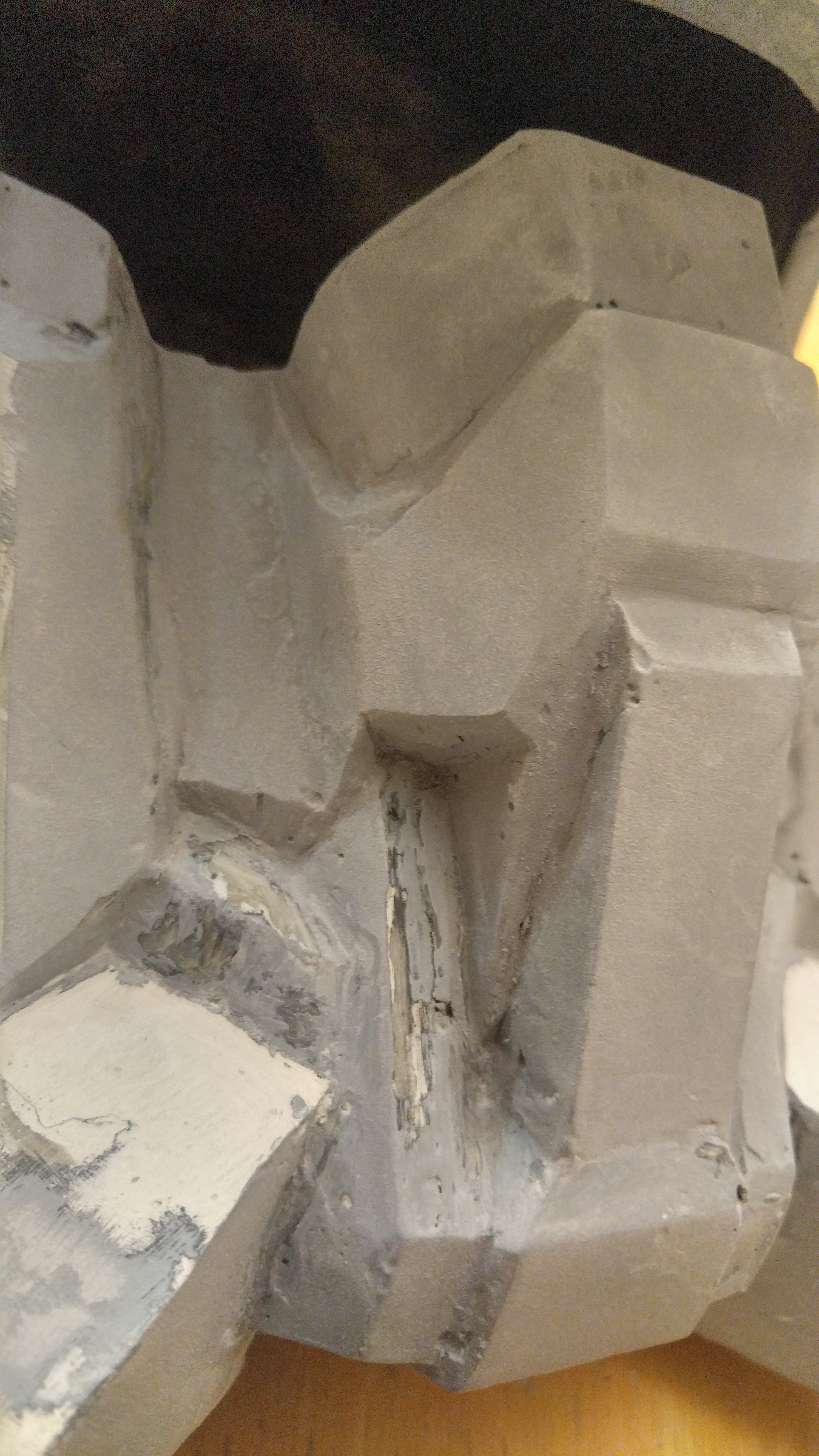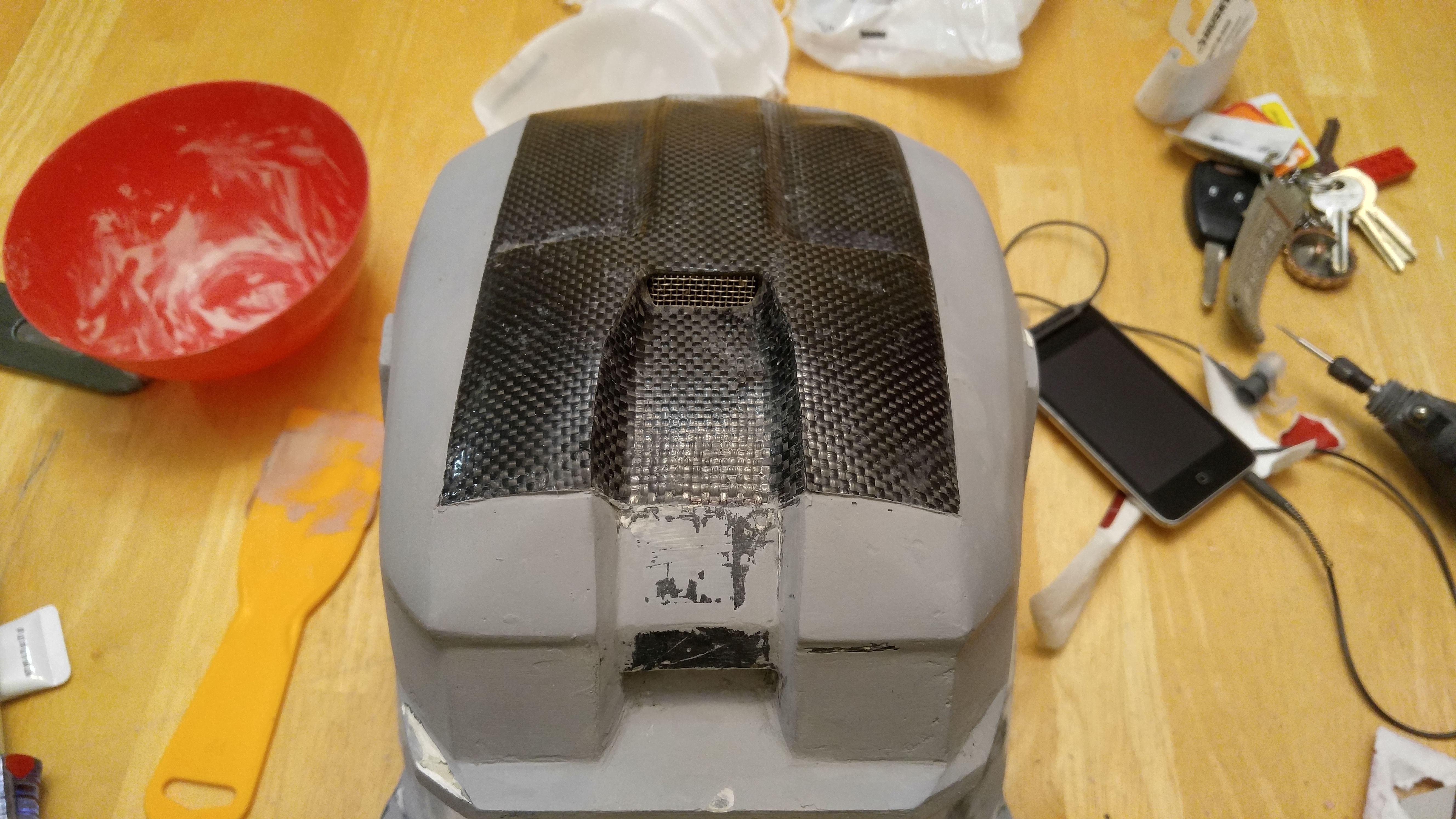 Last edited: