Well I went to go pick up my dual gold visors for my Spase helm from my local Motorsports place day-before-yesterday only to find that their helmet supplier had stopped carrying them!
They had one left in stock, so I could either wait a week to get one off ebay or try something a little different.
I had planned on trying this when Halo Wars came out but fate has made it sooner. I made a new double visor template especially for this helm based on Sean's original template.
So what do you think? I just hope my own molded helm looks half this nice when it's finished in a few weeks.
Halo Wars Mjolnir
Spase helm, no visor
Helm w/version one template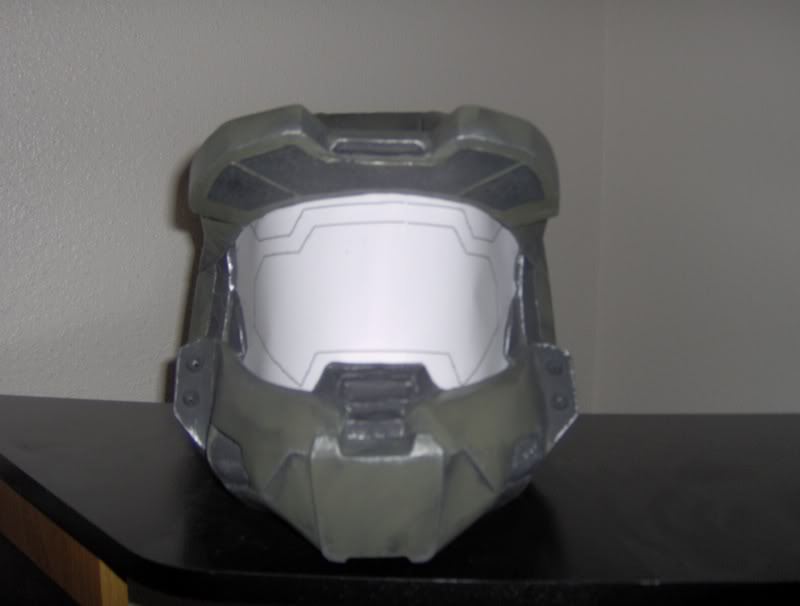 Silver on gold visor. (Still needs LEDs/holders and padding)