Well-Known Member
Midwest Regiment
I've seen quite a few different ways people plan out and/or track their build progress, so let me just ask
How do you plan or track your builds?
I like to use a Kanban board on a site like Trello with images, checklists, and labels so that I can have a single source of truth for everything I need. Want to look up that ref photo while in the workshop but there's no computer? No problem the Trello app is on my phone and usually has pics on the card for each story.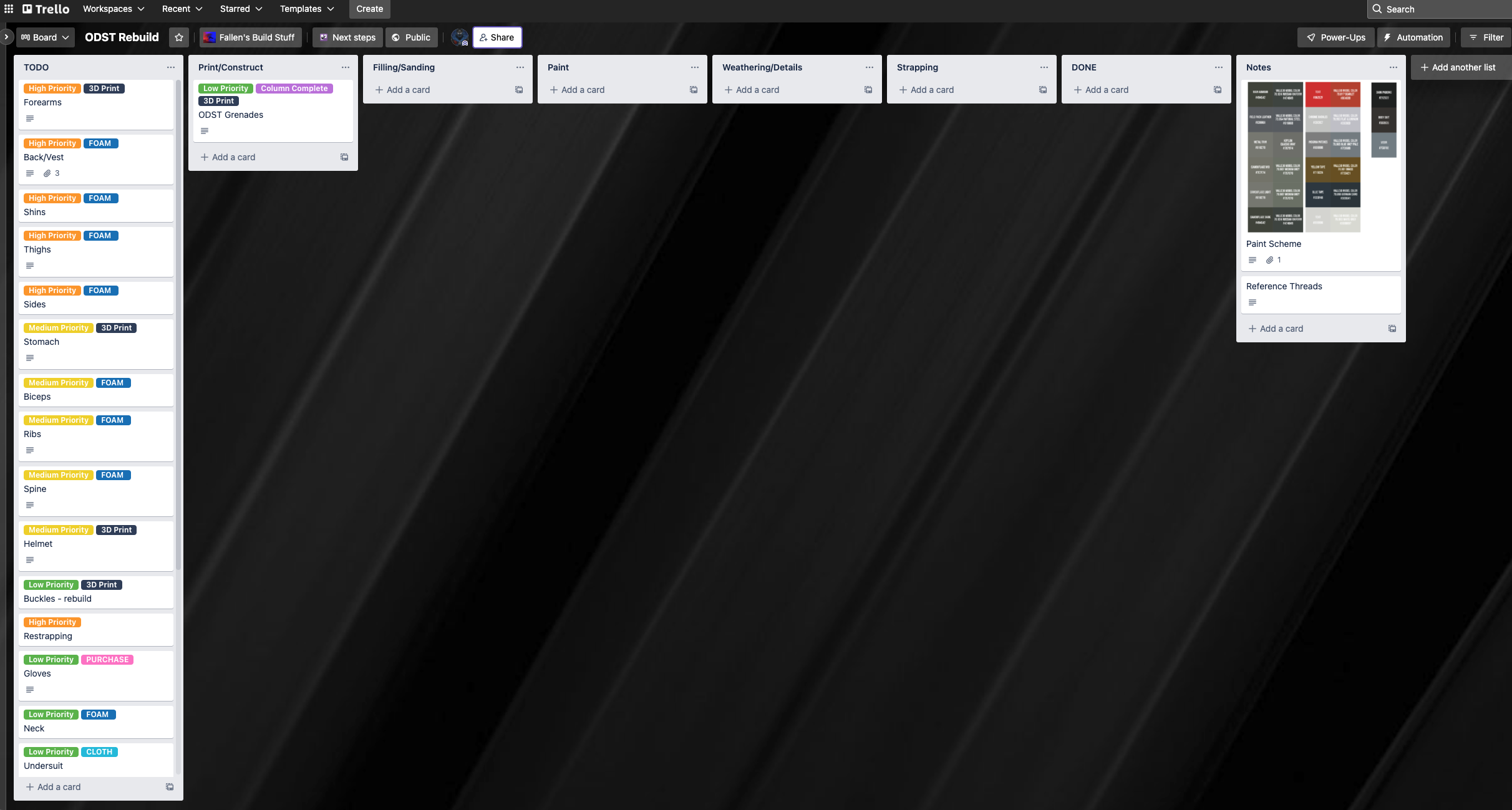 Example of a board at the beginning of a build
Section of same board with example photo shown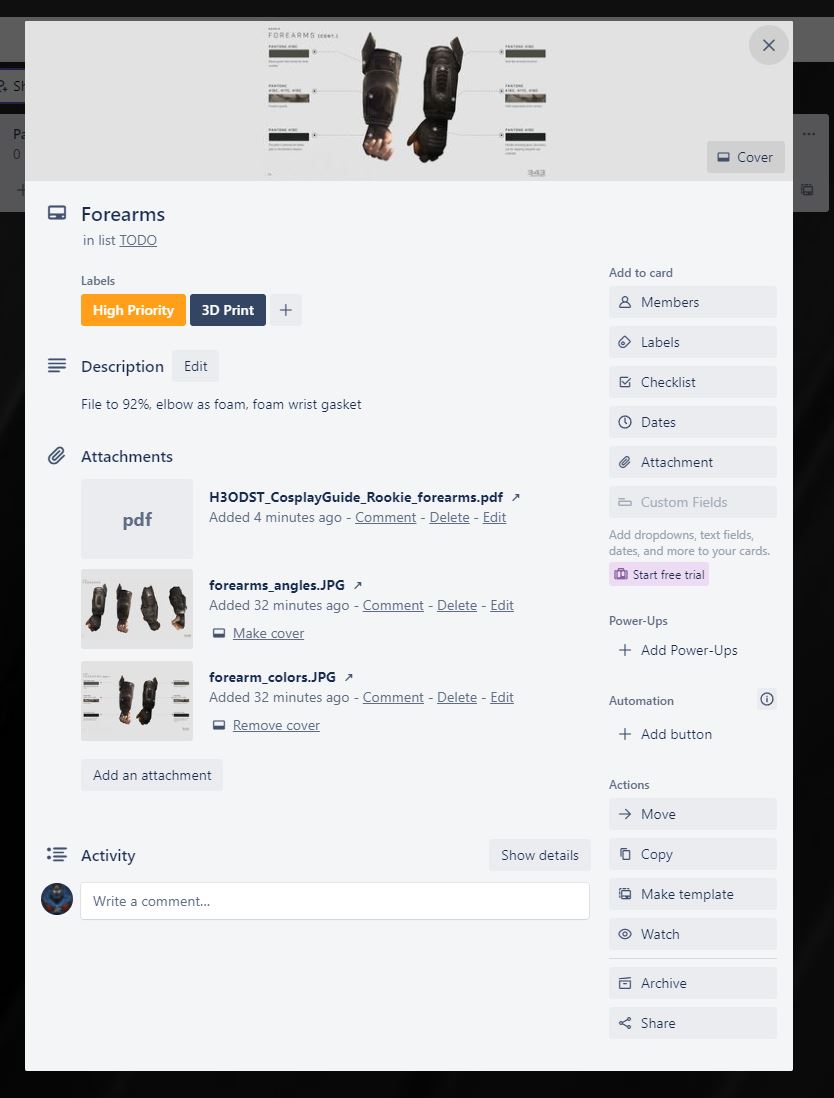 Example of a card without checklist(s)
I know some others create calendars when there's a specific timeframe to complete things or others use a hand written series of checklists.
Last edited: