First off I would like to clarify the title. I'm dubbing this hunter suit i am building as a main battle tank for the D.R.O.P. Paintball team. In essence a hunter really is a walking tank. The suit will be tricked out with a rigket launcher, machine gun, stereo system, and some other paintball specific things.
Secondly i know there are a couple other hunter threads out there that i have posted in but i have chosen not to pounce on other people's turf.
Currently i am scratch building this out of cardboard (no templates or anything). when i am finished with the cardboard suit i will be fibre glassing it and then removing the cardboard. Eventually i may mold this but at this point i am not sure.
I plan on building a muscle suit to mimic the worm/ eel skin on the hunter. I will then paint it orange/ rust red.
I havent decided yet on how i want to do the spikes that come off of a hunter's back so input with that would be appreciated.
As for the height 9+ feet is a bit unstable for a paintball gam so i am going to fall somewhere in between 7-8feet (not sure yet as i dont have certain parts built.
to get an idea of the height though the 2 pieces of the sheild total over 6 feet when put end to end.
Shield- steel tip still needed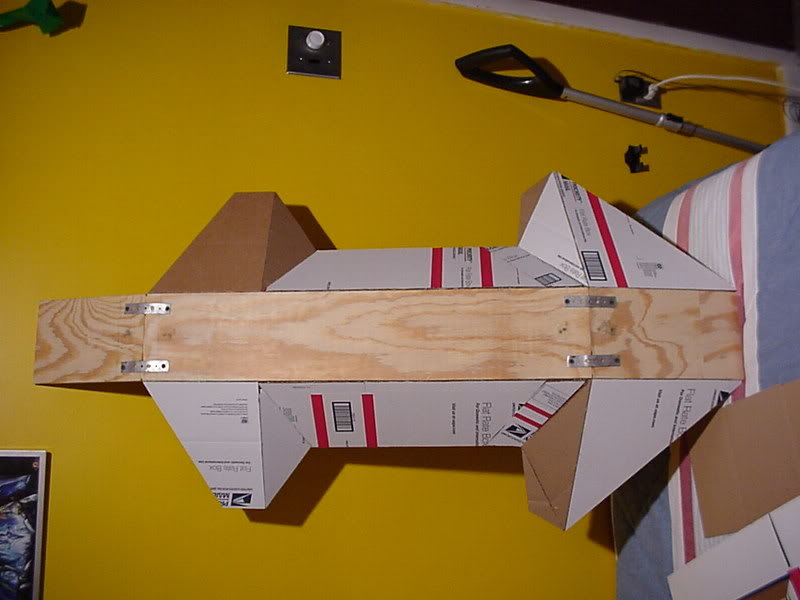 Chest- this was at 2am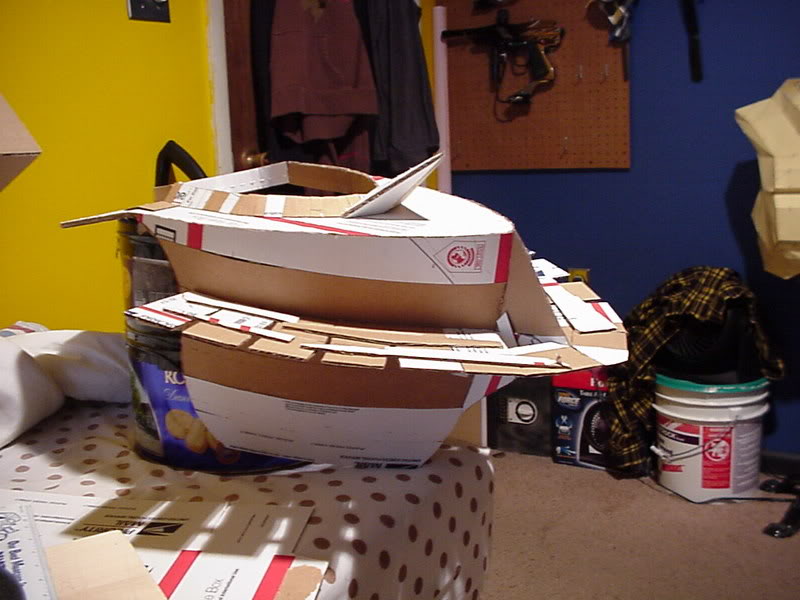 Head-finished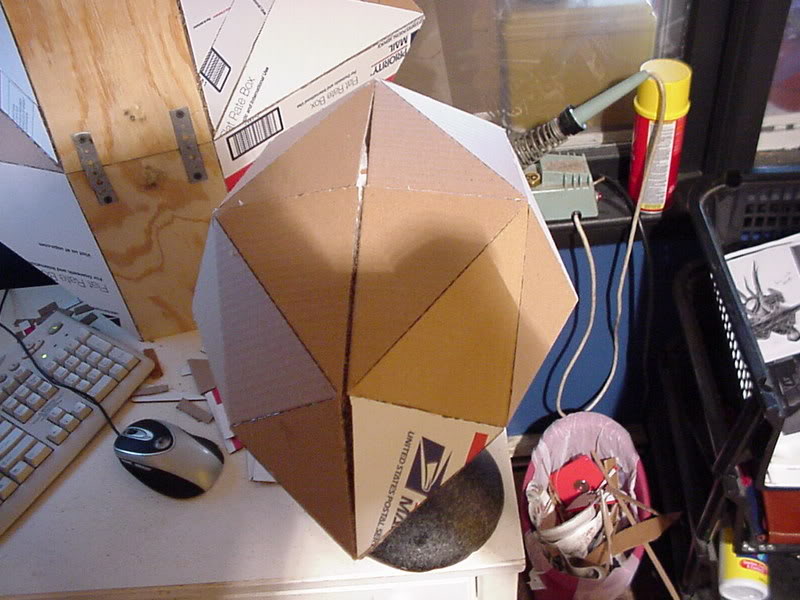 So far i have only run into one major problem with this project, I have no idea where to put something this big.