Here are the pictures I promised in my introduction thread.
I made a vector tracing of the knife in Inkscape, printed it out 15'' long, and traced it onto some scraps of 1-by-something wood siding.
Blanks. Cut out with a handheld jigsaw.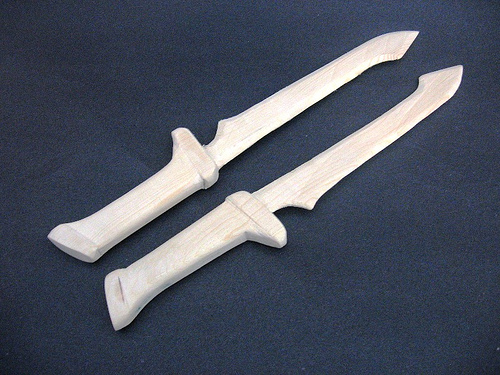 Shaped. We made the blade thinner by (very carefully) running it part way through a table saw.
Closeup of handle. These took forever to sand down.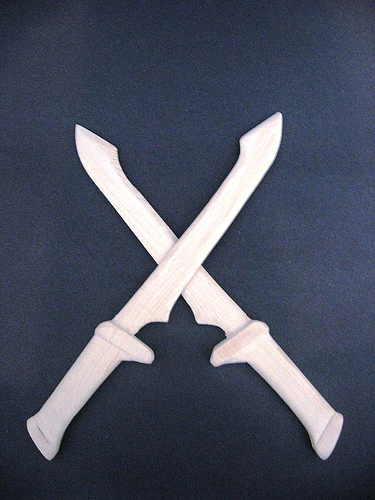 Flickr photos
I plan to get 1/4'' sheet metal for the blade, but I'm not quite sure what to do for the handle. Any recommendations for materials would be greatly appreciated, especially the rubber for the grip.
Thanks!
Last edited by a moderator: