RXO & Keeper of Con Lists
405th Regiment Officer
Colonial Regiment
Community Staff
Looking good Dirtdives. Mine is sitting on the back burner till I get my armor repairs/part replacements out of the way.
Thanks
Kusak3
, Yours is coming out sweet as well. Definitely going to be able to put down some suppressing fire w/ these bad boys. Speaking of which, I have a quick update:
Test piece has been completed......in as much as I needed it that is. FB fabrication has begun and 2 pieces done:
Iron sight and the upper barrel:
Test pieces:
Now the Foam board pieces:
Rock solid, and the sight lines up w/ the top of the barrel piece perfectly. I dropped it a few times to test and no problems. I checked at my local hardware store for PVC tubing and their selection was pretty crummy so I scrounged what I could find in the house. The barrel is actually the inner tube of a glue stick
The cap comes off and there is a 2nd tube holding the glue in place. Perfect circumference. A little foam matting for detail and there ya go. Very lucky to find this thing.
I did have to bevel all the inside edges in order to keep the correct dimensions but figuring out what to cut off and where to cut off from to keep it the correct size would have been more difficult.
More to come soon.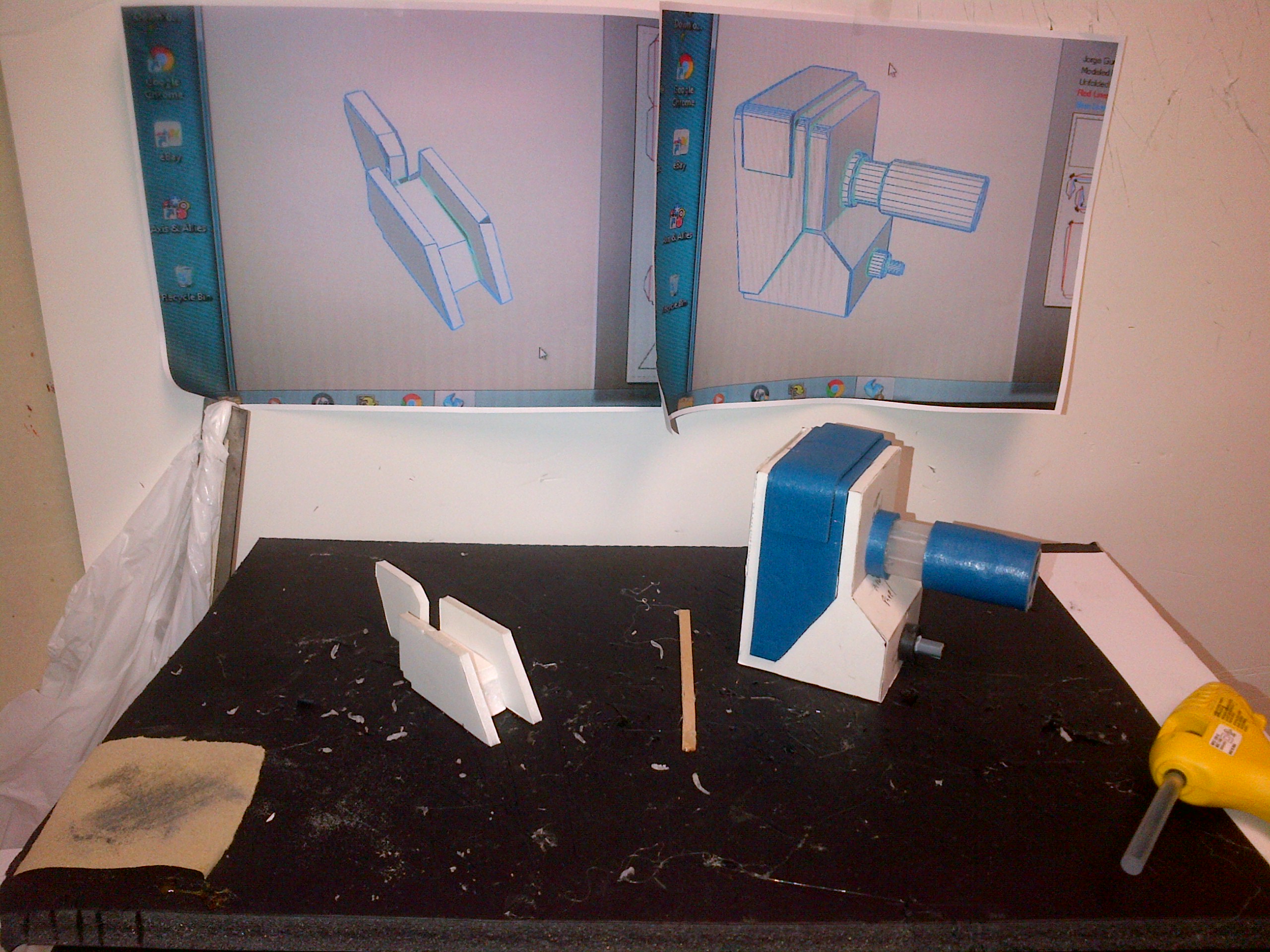 Last edited by a moderator: