Everything's looking great so far! I feel you on the Wisconsin weather, at least it's gonna be 50-60 this weekend (in MN at least)
If you have any experience sewing, this is a good pattern for the bodysuit, the material isn't very stretchy, so maybe size it a little larger than normal.
Available from Yaya's collaboration with McCall's Patterns, this men's bodysuit pattern was designed by Yaya and is numbered M7340 for...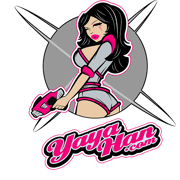 yayahan.bigcartel.com