Coming back with another update.
Progress has been slow lately, but I am making some progress.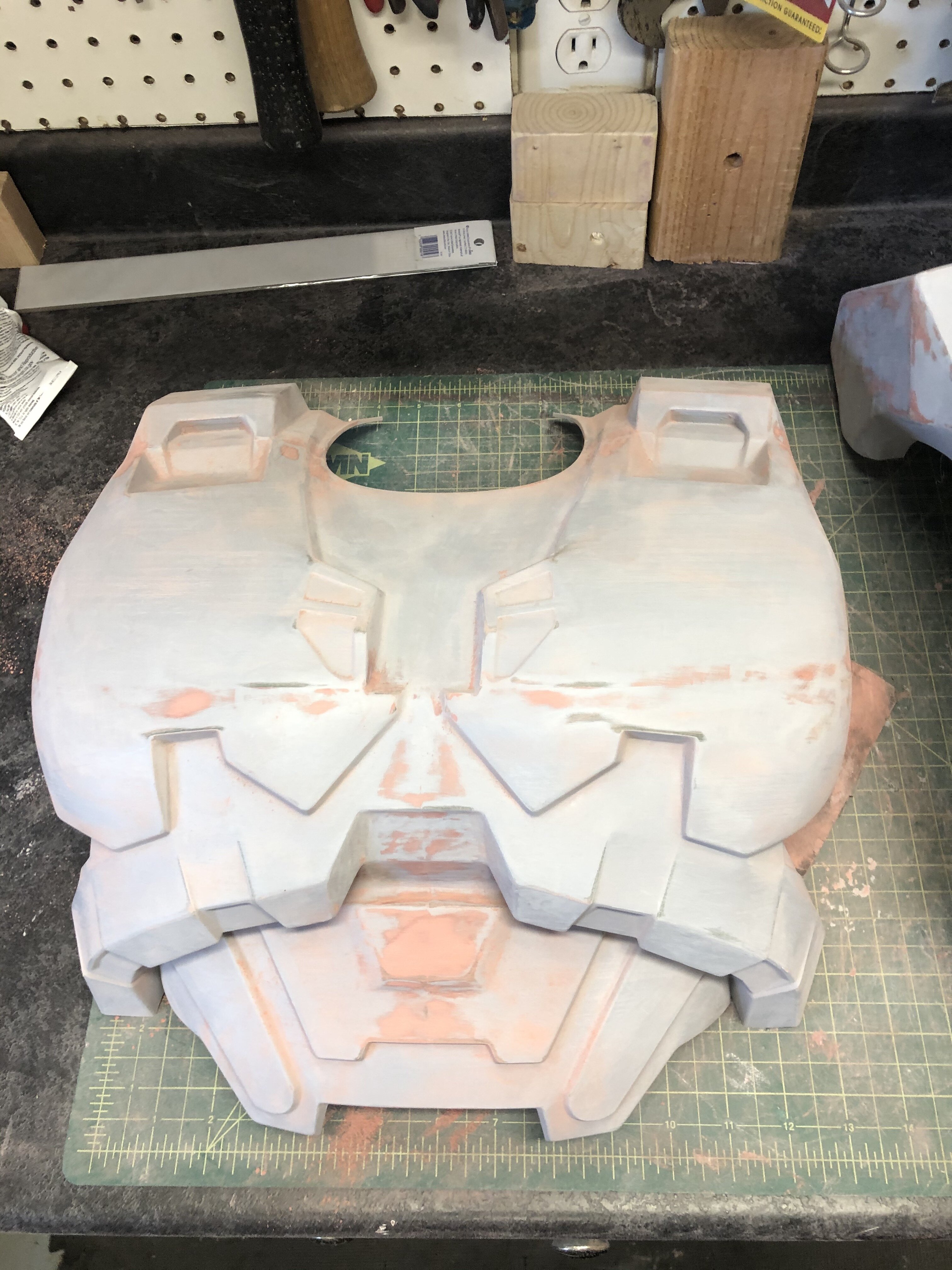 I *think* I have the chest ready for one final coat of filler primer before I switch to black and then color! You can't see it here but I (foolishly) had used hot glue to reinforce the seams in some of my early armor pieces. This turned out not to be rigid enough and I was getting cracking. I removed all of the hot glue and have used much harder and durable things to strengthen the bonds now.
I've also been fighting with how to determine if something is good enough. I am a bit of a perfectionist at times so I keep finding new things I want to fix.