These were all taken today right after I fiberglassed the inside. The outside was resined about a week ago. I used pepakura and 110 lb. cardstock.
Pic 1: First person shot of my BR. You can also see my oversized chestplate.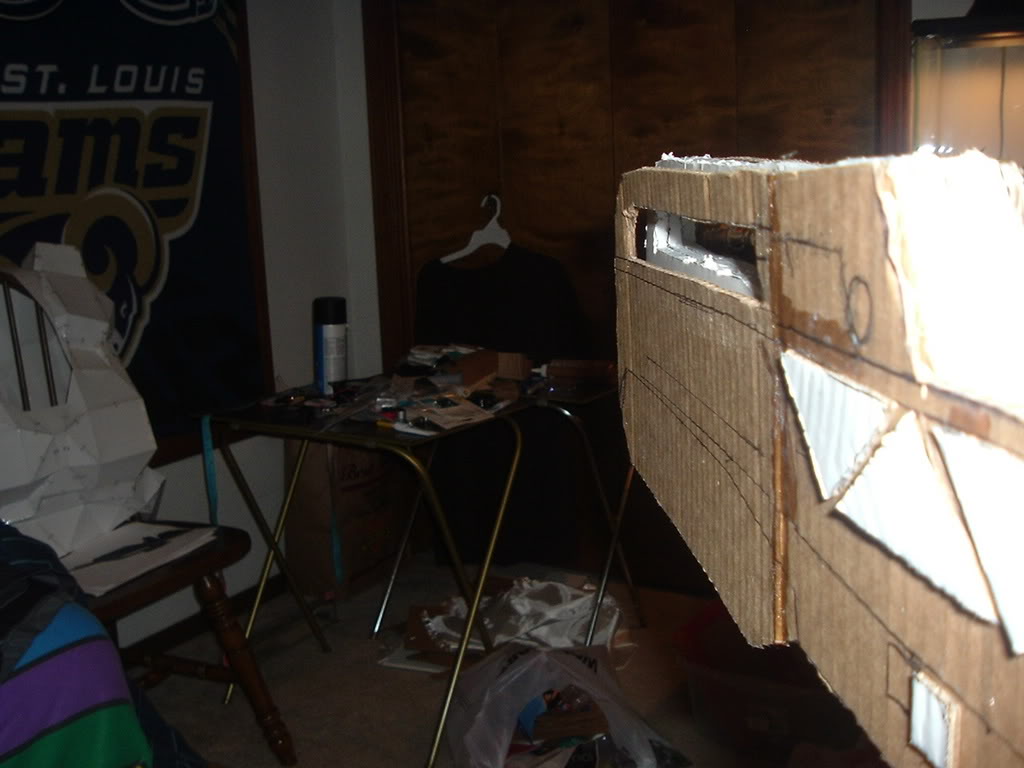 Pic 2: The cardboard and foamboard I'm using for my BR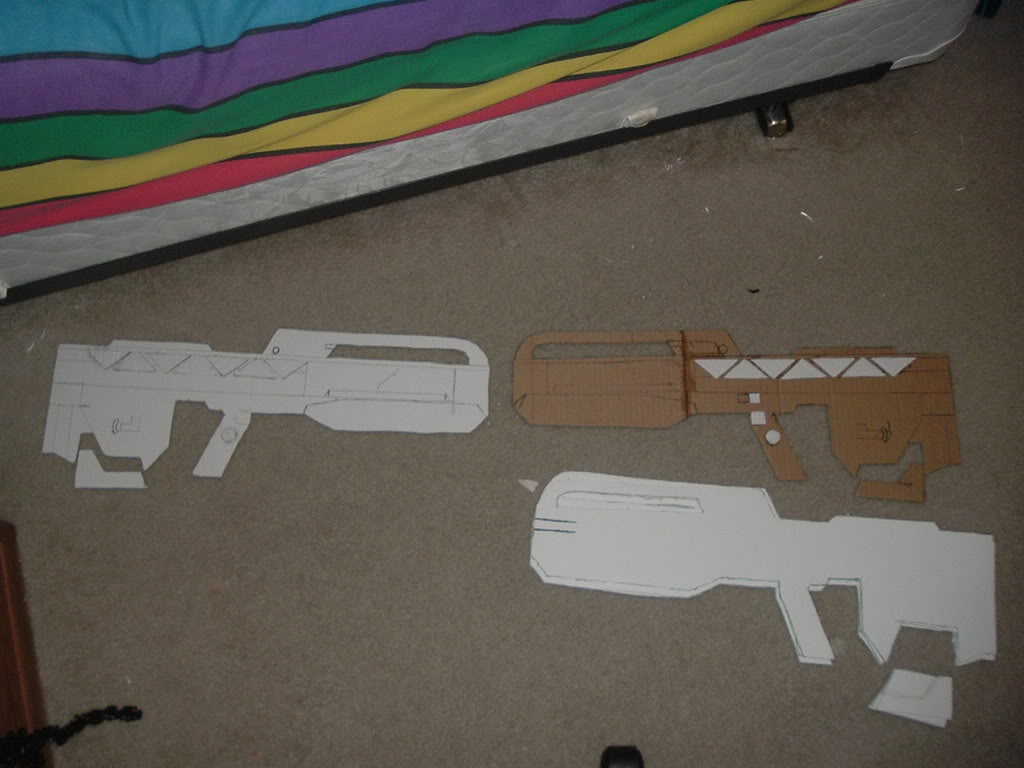 Pic 3: Helmet side
Pic 4: Helmet back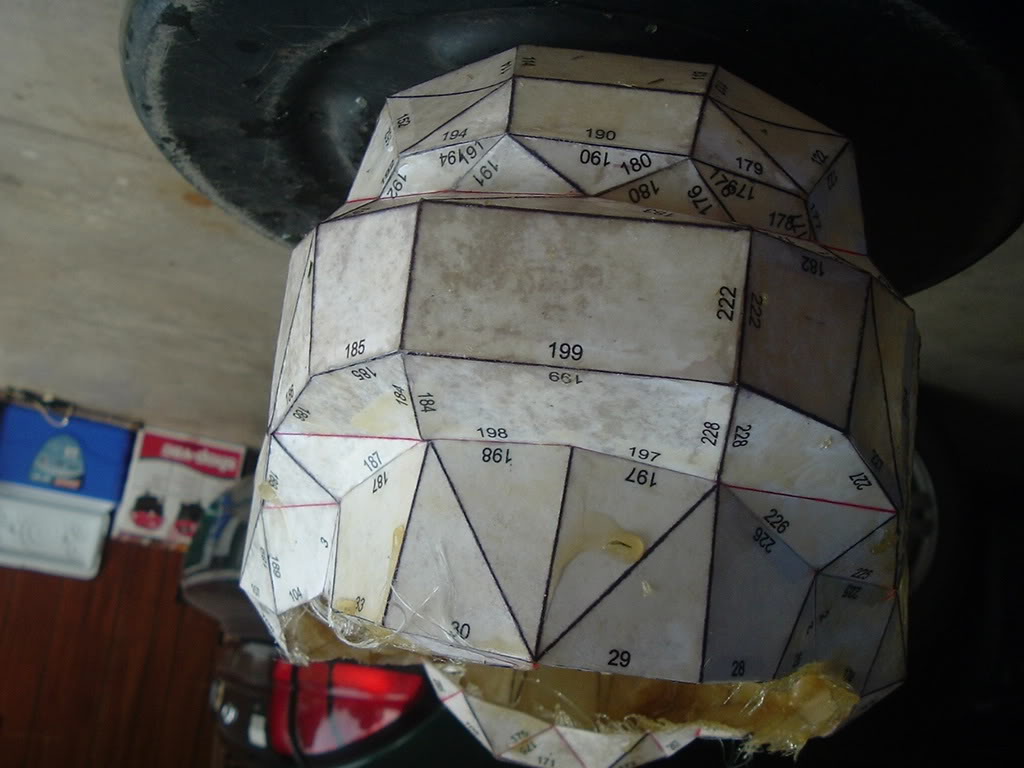 Pic 5: Helmet Side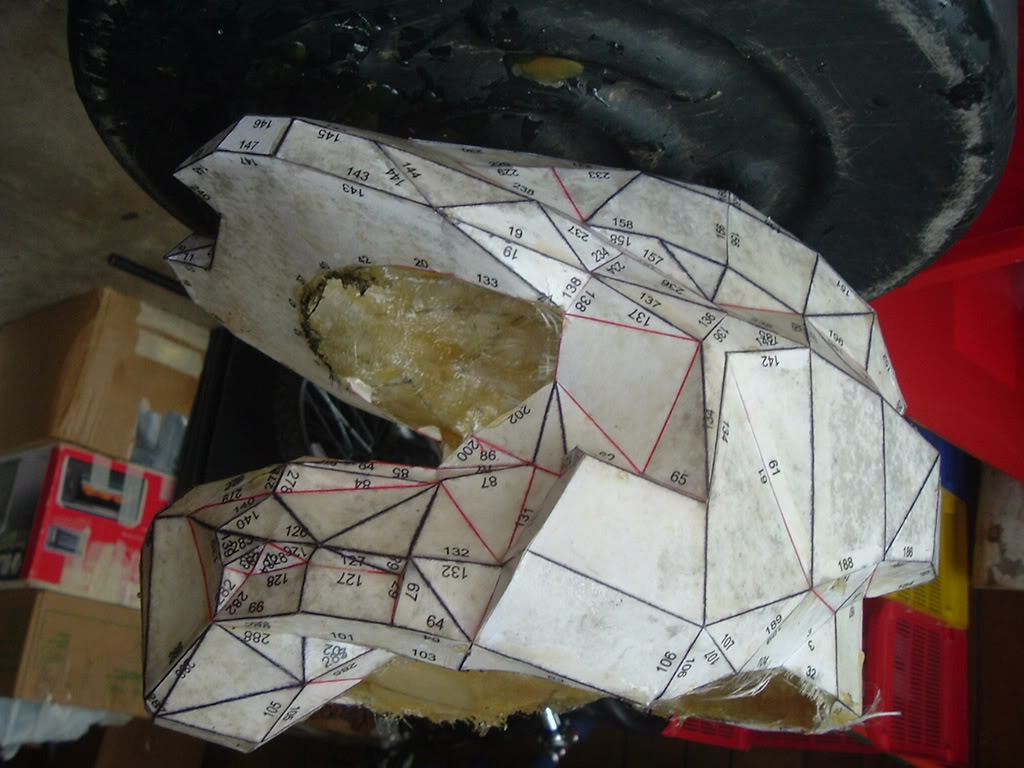 Pic 6: Helmet front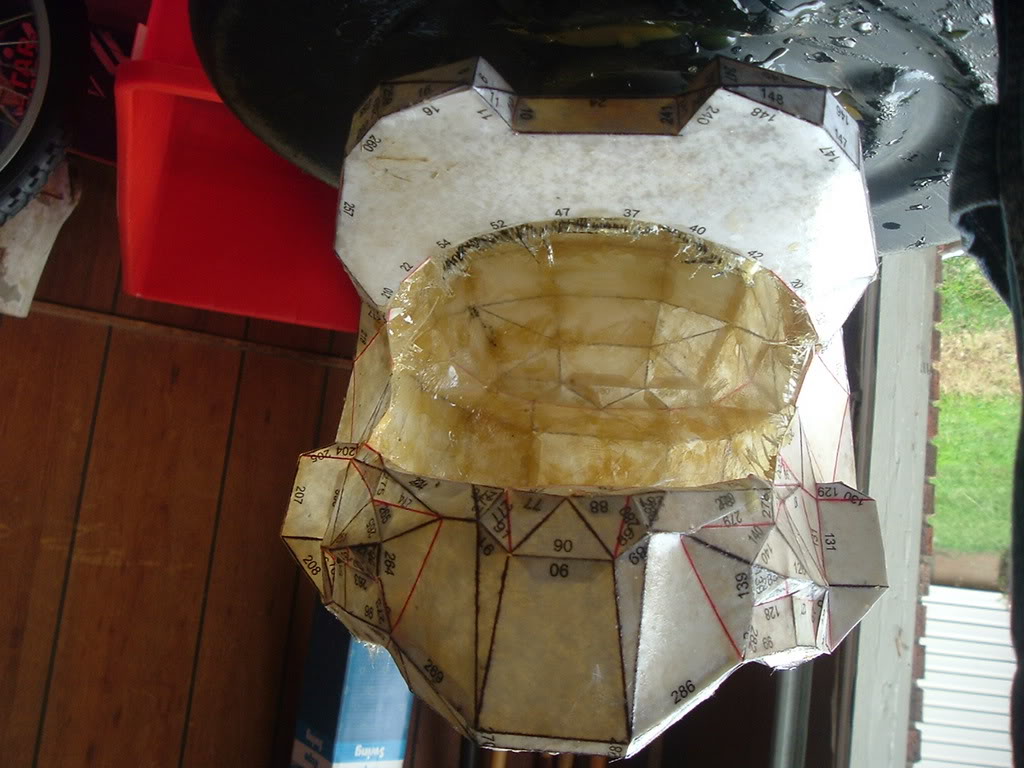 Pic 7: Helmet Inside
Pics 4, 5, and 6 were taken upside down.
There's my pics, comment and tell me if anything needs to be changed.