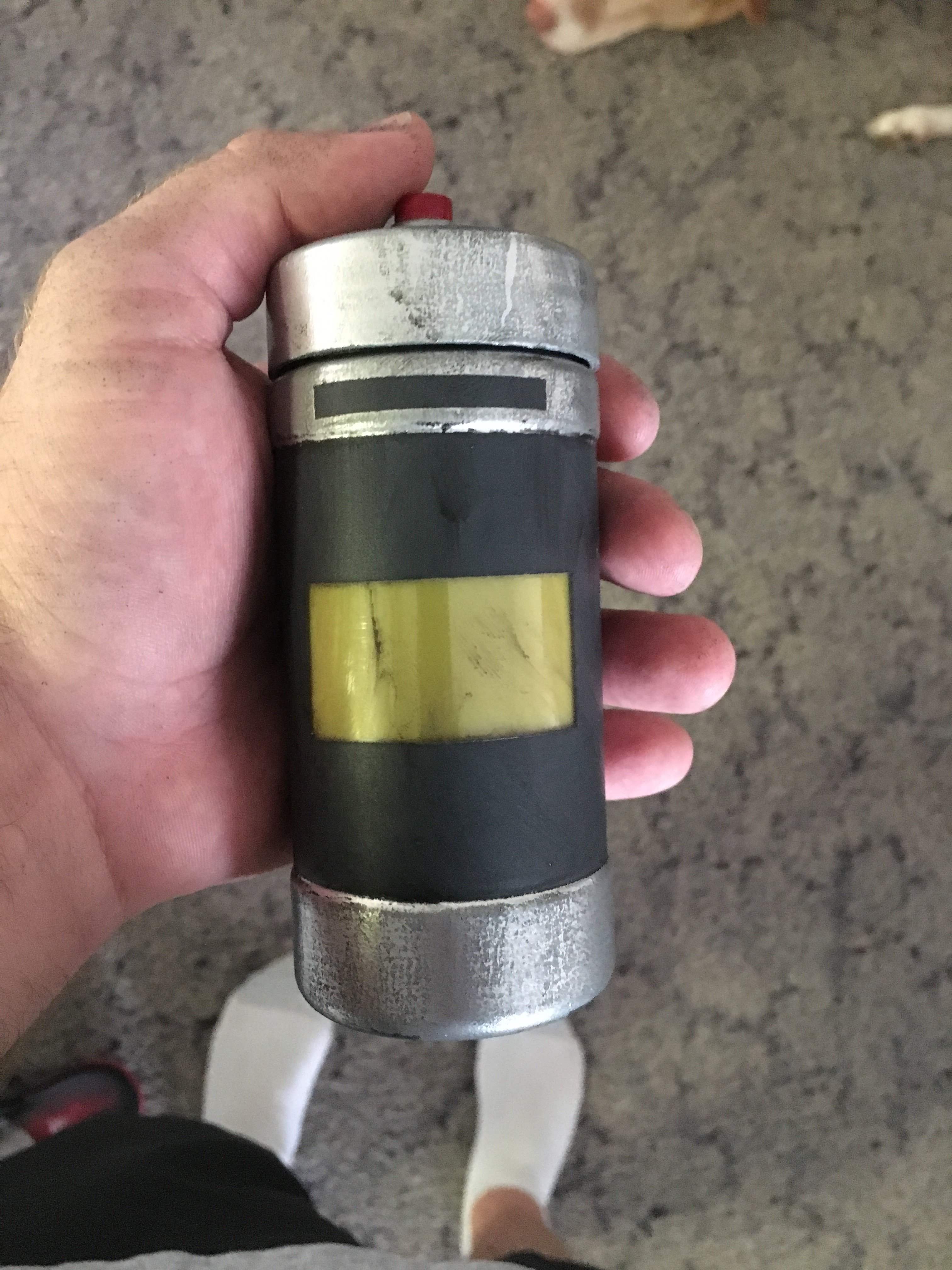 Well, what you should have now is a completed and very realistic (to the game, at least) ODST Flashbang!
Whether you choose to continue to follow me along here with the electronics, or opt out, you either way end up with this really high quality piece that can make you proud of accomplishing.
Now that the esthetics are complete, let's move on to wiring and internals. Gotta light this sucker up.